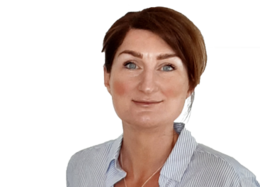 Fuel Services Technical Lead
work Bidston

---
Career Summary
Jenny Davies is our Fuel Services Technical Lead and has an honours degree in Chemistry with Physics. She is currently studying for her Masters in Analytical Science at the University of Manchester.
---
Background
Prior to joining Brookes Bell, Jenny spent over 15 years working in the environmental sector developing methods for persistent organic pollutants.  She specialises in analysis environmental forensics by mass spectrometry and is skilled in laboratory management, ISO 17025 Quality Management Systems, test methods and analytical techniques.   
Academic Qualifications
Bachelor of Science, Chemistry with Physics – Hons, The University of Manchester, UK
Previous Employment History
Technical Specialist – I2 Analytical – Watford, Hemel Hempstead and Poland
Technical Director – Concept Life Sciences, Manchester, Cambridge, Braintree, Glasgow
Senior Analyst/Lab Manager/Organics Manager/Technical Manager – Jones Environmental Ltd, Deeside, Wales
Surveying and Consultancy Experience
Developed and validated methods for Volatiles, Gasoline Range Organics, Semi-volatiles, Whole oil analysis, Pesticides and VOC air analysis.
Extensive expertise with equipment such as GC FID, GC TCD, GC ECD, GC MS, GC MS/MS, LC MS/MS, Thermal Desorption, Purge and Trap, Headspace and Entech air samplers.
Integral participant across all aspects of internal and external audits, maintained a high standard of quality control while investigating non-conforming work projects.
Provided extensive collaboration with leaders and clients, managing queries, and project results.
Developed and delivered training on Analysis, Basic Training, Root Cause Analysis and Quality
Managed and motived a large team, technically and operationally.
Spearheaded Kaizen projects, gaining achievement of Lean Sigma Six goals and improved profitability.
Revitalised quality controls, which resulted in each laboratory attaining exemplary audit results.
Served on numerous boards and committees, including LGC Contest, EIC, CAMS, and BEAM.
Evaluated and approved validations for Verification, ISO 17025, MCERTS and Flexible Scope.
Developed and delivered training on GC, MS, GC x GC, VOC sampling and Quality.
Presented at the Occupational Hygiene Conference, and a BSSS event in Edinburgh.
Assisted in the decommission and set up of a lab from Watford to Poland.
Implemented a procedure for identifying unknowns in samples.