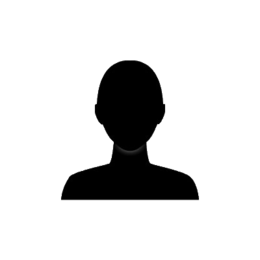 Senior Marine Engineer
BSc, MA
work Shanghai

patrick.difilippo@brookesbell.com
---
Career Summary
Patrick has a Bachelor of Science degree in Marine Engineering from the U.S. Naval Academy, and a Master of Arts degree in Education and Training Management Specialty from the University of Rhode Island. As a commissioned naval officer for 10 years, he sailed aboard U.S. Naval vessels up to the level of Chief Engineer, and then later served as a Lead Inspector for the U.S. Navy's Propulsion Examination Board, attaining senior watch officer qualifications for both conventional steam and gas turbine propulsion plants.
---
Background
Upon leaving the Navy, he worked as a Technical Superintendent for Maersk Line Limited (MLL), and then subsequently joined the American Bureau of Shipping (ABS). Patrick spent 10 years working for ABS as a certified Marine / Offshore / Naval Senior Surveyor; he spent three years in America performing vessel in-service surveys, and then a further seven years in China as a Project Manager / Lead Surveyor for the newbuilding of various vessel types and offshore drilling units. Patrick has significant experience in gas turbine engines and control systems, modern marine diesel operations, and current shipbuilding techniques.
After a decade with ABS, he was employed for three years by a marine survey company based in Shanghai, providing technical consultancy services for a wide range of clients, including Law Firms, H&M Underwriters, P&I Clubs, Shipowners / Technical Managers, Charterers, Shipyards, Equipment Manufacturers, Service Companies, and Bunker Fuel Suppliers. Patrick is highly experienced in all aspects of shipbuilding and offshore construction, ship repair, drydocking, vessel retrofits and major modifications, project management, and cost analysis/negotiation, and in providing expert witness testimony.
Professional Qualifications
Marine Engineering Consultant / Surveyor
Certified Marine / Offshore / Naval Senior Surveyor & Project Manager (ABS)
Surface Warfare Officer, w/ Top Secret / SCI Security Clearance (USN)
Certified Propulsion Plant Inspector – Gas Turbine & Diesel Propulsion Plants (USN)
Chief Engineer – Gas Turbine Propulsion Plant (USN)
Engineering Officer of the Watch (EOOW) – Gas Turbine & Steam Propulsion (USN)
Officer of the Deck (OOD) (USN)
Certified Master Training Specialist (USN)
Academic Qualifications
B.S., Marine Engineering, United States Naval Academy, 1995
M.A., Education and Training Management Specialty, University of Rhode Island, 2002
Previous Employment History
AqualisBraemar (Shanghai) Ltd., Marine Engineering Consultant / Surveyor, 2018 – 2021
American Bureau of Shipping (ABS), Senior Surveyor & Project Manager, 2008 – 2018
Maersk Line Limited (MLL), Technical Superintendent / Vessel Manager, 2005 – 2008
U.S. Navy, Surface Warfare Officer, 1995 – 2005
Sea-Going Employment History
Naval Propulsion Plant Lead Inspector, Various Naval Vessels, 2004 – 2005
Chief Engineer, USS GARY (FFG 51), 2002 – 2004
Auxiliary Systems Officer, USS DE WERT (FFG 45), 1997 – 1999
Cargo Ordnance Officer & Engineering Training Officer, USS JUNEAU (LPD 10), 1995 – 1997
Surveying and Consultancy Experience
Hull & Machinery (H&M) Surveys for incidents involving the following:
Collision/Allision Damage Surveys
Groundings.
Flooding and heavy weather damage.
Main & Auxiliary Engines damage.
Turbocharger damage/failure.
Electrical power and control systems failure.
Steering system failure/damage.
Main shafting & propeller damage.
Boiler damage.
Shipboard cargo gear/cranes damage.
P&I and H&M Condition Surveys.
Pre-purchase and Pre-charter Condition / Suitability Surveys.
Major modifications / retrofits.
(Bow Loading Systems, Ballast Water Treatment Systems, Exhaust Gas Scrubbers)
Charterparty (performance) disputes.
Bunker surveys and bunker fuel quality disputes.
Newbuilding disputes.
Marine coating disputes.
Marine Warranty Surveys for break-bulk cargoes.
Class surveys for various types of vessels in-service, including bulk carriers, oil tankers, containerships, towing vessels, barges (deck, chemical, hopper, cement), dredgers, passenger and vehicle ferries, military RO/RO vessels, and naval warships.
Class surveys/project management for the following newbuilding projects:
Six (6) 3,800 TEU Container Carriers
One (1) 13,360 TEU Container Carrier
Two (2) 320,000 DWT Oil Tankers (VLCC's)
One (1) 92,500 DWT Bulk Carrier
Two (2) Type CJ-46 Jack-up Units
One (1) Type CJ-50 Jack-up Unit
One (1) Type JU-2000E Jack-up Unit
Class surveys during the factory certification of various marine equipment.
Experience of Main and Auxiliary Engines
MAN-B&W
Sulzer / Wartsila
Daihatsu
Mitsubishi
Detroit Diesel
Colt-Pielstick
ALCO
General Electric Steam Turbines and Gas Turbine Engines
Westinghouse Main Reduction Gears (MRG's)
Professional Training History
Courtroom Skills / Witness Familiarization Course, Bond Solon (London), 2020
Expert Witness Cross Examination Course, Bond Solon (London), 2020
Certification of Drilling System (CDS) Course, ABS Academy, Singapore, 2014
Mobile Offshore Drilling Units (MODU) Surveys Course, ABS Academy, Singapore, 2014
Non-Destructive Examination (NDE) Course, ABS Academy, Houston, Texas, 2008
Materials & Qualified Welding Inspector (QWI) Course, ABS Academy, Houston, Texas, 2008
Confined Space Safety Practices (CSSP) Course, ABS Academy, Houston, Texas, 2008
Blueprints Correspondence Course (BPCC), ABS Newport News, Virginia, 2008
Sulzer RT-Flex Engine Operation & Maintenance Course, Winterthur, Switzerland, 2007
Port Engineer Course, Fisher Maritime Consulting, Houston, Texas, 2006
Gas Turbine Propulsion Plant Course, US Navy, Newport, Rhode Island, 1997
Steam Propulsion Plant Course, US Navy, Newport, Rhode Island, 1995
Boiler Water / Feed Water Chemistry Course, US Navy, Newport, Rhode Island, 1995