Brookes Bell expands US team with new appointments.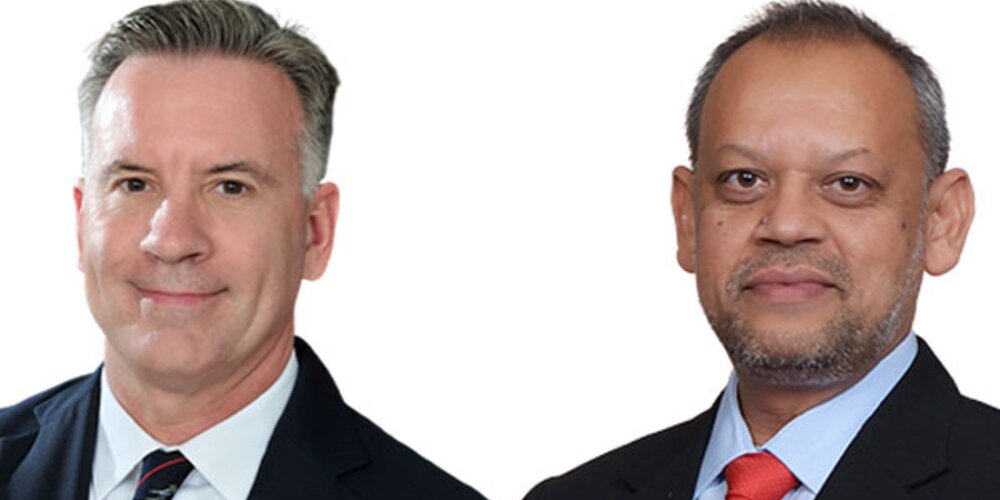 Brookes Bell, the leading multi-disciplinary technical and scientific consultancy for the marine and energy sectors, has expanded its team in the United States with two new hires that will provide additional expertise and experience to the company's global team.
Erik Oberlin has joined Brookes Bell as a Managing Master Mariner following a distinguished 14-year at-sea career onboard drill ships and semi-submersibles. He also has experience onboard more than 100 vessels conducting management-led SMS audits, pre-hire audits and surveys, annual DP trial participation and incident investigations. Erik has worked at a number of major oil and gas players in Brazil, Singapore, South Korea and the United States, and has received several notable accreditations and qualifications from the US Coast Guard.
Monir Uddin joins Brookes Bell as a Principal Marine Engineer following his recent role as Principal Marine Surveyor at the ABL Group. Monir specialises in marine engineering casualty and claims investigations, and has more than three decades of experience working as an engineer in the maritime industry. He possesses a number of professional and academic qualifications, including an MBA in Technologies Management from Royal Roads University in Canada and a Class 1 Marine Engineer (Motor) from the United Kingdom's Maritime and Coastguard Agency.
Both will be part of 3D Marine, Brookes Bell's premier consulting business based in Houston, Texas, that services the United States market.
Martin Twomey, Director of Brookes Bell USA, said, "I want to welcome both Erik and Monir to the Brookes Bell team. Both bring a wealth of experience and knowledge across various sectors of the shipping industry that will be invaluable for our clients and our team around the world. Their passion for the maritime industry is shown through their decades of at-sea and investigative experience and I have no doubt they will bring an exciting dynamic to an ever-expanding team in the United States."
"At Brookes Bell, we are always looking for the best and brightest to join us in order to offer high levels of expertise around the world. By welcoming Erik and Monir into the fold, we will be able to continue our close collaboration with our global offices, leveraging our collective experience and providing industry leading investigative and scientific services to the shipping and energy industries."
These new additions to the Brookes Bell team in the United States are part of a major period of growth for the US team as it looks to expand its services and offerings beyond cargo and vessel surveys, engineering consultancy and personal injury claims.
"We are consistently looking to offer a broader range of services and expand our global footprint. Adding new and exciting talent will help ensure we meet the high expectations we set for ourselves and meet our overall growth strategy," Twomey added.
Author

Adam Whittle

Date

20/11/2023