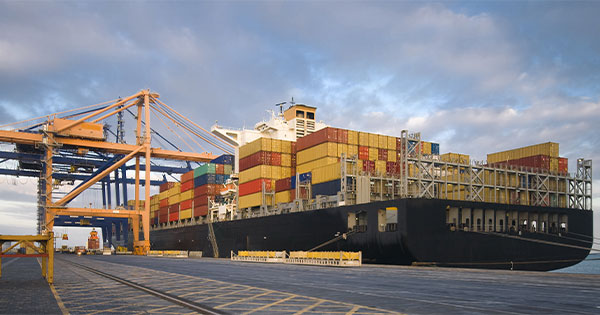 Marine
Given the wide range of machinery in use in the maritime industry, it's no surprise to find that our tribological consultancy services are often called upon by shipping operators.
Main engine failures
We have investigated many engine failures, including bearing failures, camshaft wear, piston ring issues, and various other aspects.
Deck crane failures
Deck cranes have to withstand considerable wear and tear within a highly corrosive environment. As such, tribology-related issues regularly arise.
We have investigated a series of slewing bearing and jib heel bearing failures in relation to deck cranes.
Propeller shaft stern tube bearing failures
We have investigated an array of propeller shaft stern tube bearing failures, including seal leakage (permitting water entry), and excess bearing misalignment caused by dynamic forces during manoeuvring.
FPSO turret system failures
The turret is one of the main components of an FPSO, being the section to which the risers from the seabed are connected. As such, turret system failures are potentially extremely serious.
We have investigated one such failure, where a FPSO turret, supported on a multiple wheel and rail turntable, malfunctioned. Following investigation, it was found that the design of the wheel and rail system was particularly prone to the effects of degraded lubrication.
Thruster gearbox failures
Thrusters used for vessel propulsion have highly loaded gears and bearings, which can suffer failures.
We have extensive experience investigating how deficiencies in the strength and flexibility of thruster gearbox components can result in diminished lifespans for bearings and gears.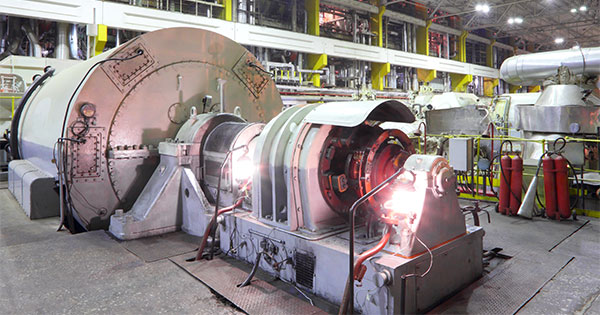 Power generation
The power generation industry makes use of a wide range of machinery to generate the electricity that powers our homes and businesses. From turbines to fans, this machinery makes use of bearings - bearings which require tribological expertise.
We have provided a series of power generation related tribological consultancy services.
Steam and gas turbine bearing failure investigations
Steam and gas turbines are at the heart of energy generation. But they aren't immune from bearing-related failures.
We have investigated a number of steam and gas turbine bearing failures, with the root causes being identified variously as; assembly and commissioning defects, poor oil filtration, the malfunction of electrical grounding brushes, electrical current damage, inadequate oil film generation during rundown, and incorrect settings on jacking oil systems.
Cooling tower fan gearbox studies
We have investigated a series of cooling tower fan gearbox failures. These failures include water ingress into the gearbox oil, system vibration frequencies resonating with blade passing frequency, gearbox manufacturing defects, incorrect oil levels in gearboxes, and the inadequate cooling of gearboxes.
Hydropower turbine thrust bearing failures
Large hydropower turbines can suffer a range of bearing-related issues. Brookes Bell has experience of investigating these issues including thrust bearing problems and wipes during start-up and warm-up.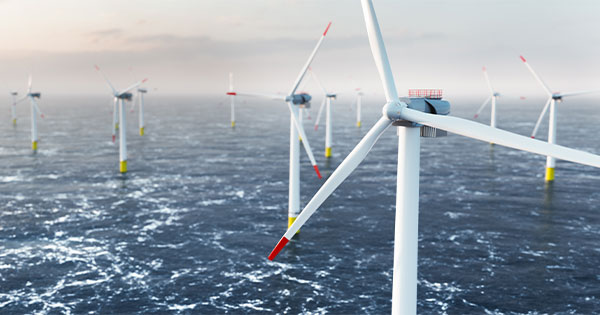 Wind energy
The global wind energy business is rapidly growing. But whether situated onshore or offshore, wind turbines can suffer a range of mechanical and tribological issues that can limit their reliability and uptime.
We have extensive experience investigating, and offering practical solutions to, wind turbine gearbox and main shaft bearing issues.
Wind turbine gearbox failures
We have experience investigating a range of reliability issues with wind turbine gearboxes. These issues have included assembly errors, lubrication deficiencies, thermal expansion issues and manufacturing defects.
Wind turbine main shaft bearing issues
We have also investigated premature main shaft bearing failures, with root causes including manufacturing defects and insufficient lubrication.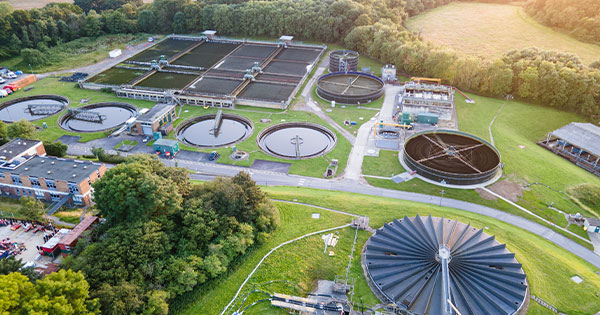 Wastewater
Wastewater treatment, also known as sewage treatment, utilises a range of machinery and plant that can be vulnerable to tribology-related issues and failures.
We have investigated a series of tribological issues in the wastewater industry.
Premature failure of aerator drives
When a major sewage works experienced shorter-than-expected service lives for several hundred new aerator geared motor drives, they turned to Brookes Bell's tribology expertise.
Following thorough investigation, it was discovered that inadequate sealing had resulted in water ingress, in addition to the gear units being slightly undersized for the duty. In addition to diagnosis, we drew up a detailed specification for improved drives and these were subsequently procured.
Archimedes screw pump drive failures
Archimedes screw pumps are driven by electric motors via reduction gearboxes.
We have investigated various Archimedes screw pump drive failures, finding in one example that insufficient cooling had resulted in surface wear on the gear teeth, which eventually triggered tooth spalling failures.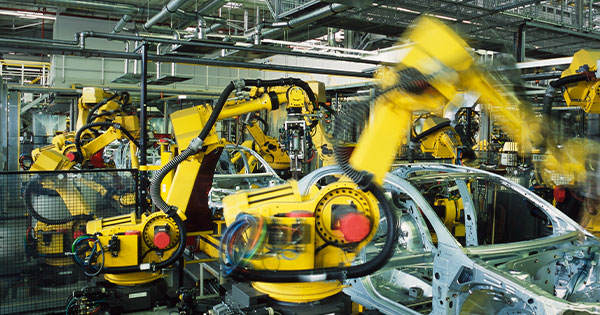 Manufacturing
From the very inception of tribology as a discipline, manufacturing has been a rich source of tribology-based problems and solutions.
That's because tribology can help to control friction in a wide range of manufacturing processes, including machining, drawing, rolling, extrusion and more.
Development assistance to a textile machine manufacturer
We worked with a manufacturer of textile machinery to help them redesign a particular piece of machinery which had reciprocating components that were operating close to their fundamental limits.
The redesign created by Brookes Bell's tribologists reduced reciprocating forces and increased the machine's load capacity - therefore increasing its speed capability.
Cement mill main drive gearbox failure
Presented with damage during commissioning on a set of replacement gears fitted as a refurbishment to an existing machine, Brookes Bell helped to implement a series of measures to prevent this from happening again.
These measures included supplementary oil cooling and extra fine oil filtration to assist with the running-in of the new replacement gears.
Iron ore processing plant gearbox failure investigation
When a gearbox failure occurred in a piece of machinery at an iron ore processing plant, Brookes Bell's tribologists were called in to find a solution.
The solution included improvements to internal gear alignment procedures (as the original gearboxes had been undersized for the duty they were performing). This helped to avoid a major redesign of the machine. Our tribologists also recommended improvements to lubrication to prevent future failures.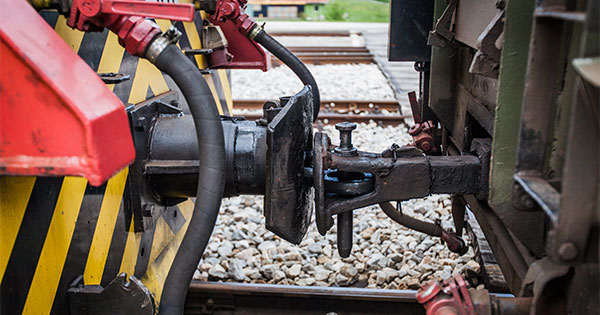 Rail
Whether they occur on rolling stock or rail infrastructure, a wide range of tribology-related issues can arise in the rail industry. Brookes Bell's tribologists have provided solutions to myriad issues, as detailed below.
Rolling stock axle-box bearing failures
The seizure of any bearing can have drastic consequences. But when it's the failure of an axle-box bearing on a train, this can result in derailment - meaning potentially injury and loss of life.
In other words - rolling stock axle-box bearing failures are unacceptable.
We have conducted studies for various train operators, discovering the root causes for bearing failure. These root causes include electrical current damage, thermal expansion, and the ingress of contaminants such as water or dust into the bearings.
Escalator step chain reliability and development
Escalators within rail stations and terminals can pose fire and safety risks if they experience tribology-related issues or failures.
For example, our tribologists were called upon by a major city metro system to consult upon the premature wear of escalator step chains. Lost lubricant (oil or grease) was both a fire risk and a major cause of unreliability and maintenance.
We devised, rig tested and piloted a new design of step chain that required minimal lubrication and was more reliable than the existing standard chain. This innovation has since been adopted by various other metro systems.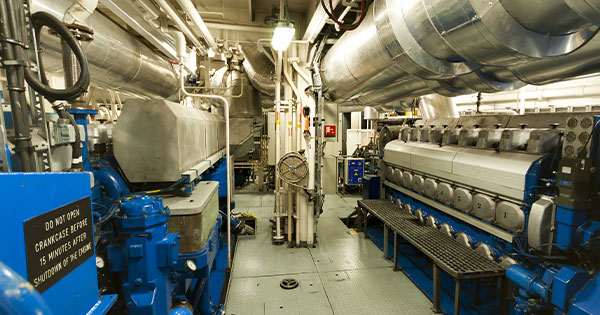 Engines
Internal Combustion Engine Failures
Diesel, gasoline and gas IC engines rely on various highly stressed tribological components, which can fail for various reasons. Numerous studies have been conducted for engine manufacturers, and also for users and topics have included piston ring and cylinder liner wear, bearing failures, crankshaft failures, camshaft wear, and other issues.
Engines studied have ranged from small motorcycle engines, through truck and locomotive engines, generator engines, up to large slow speed marine 2-stroke diesel engines. The same tribological principles apply to all sizes, though the design details, and the optimal solutions to problems, vary considerably.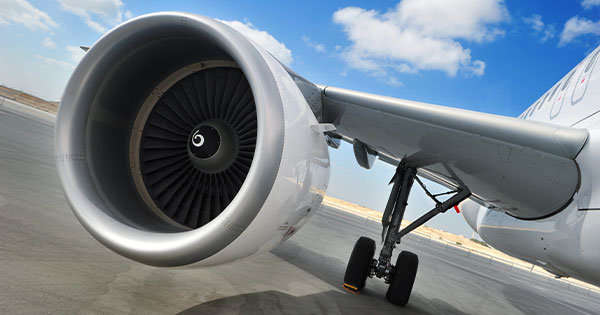 Aviation
Crash investigation support: We have participated in several investigations of crashes of helicopters and fixed wing aircraft, providing advice and analysis of tribological components such as bearings, gears, clutches, screw jacks, and also lubrication and maintenance regimes.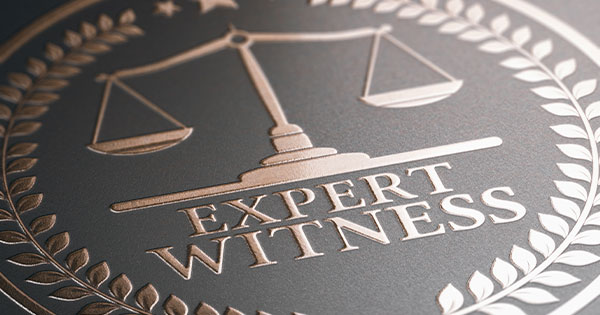 Legal
Expert witness & legal support: Many of the machine investigations described have been commissioned due to a legal dispute. In addition, we have given evidence in patent disputes involving machinery and devices, and also personal injury cases involving machinery.