Brookes Bell: Meeting the growing demand for metallurgy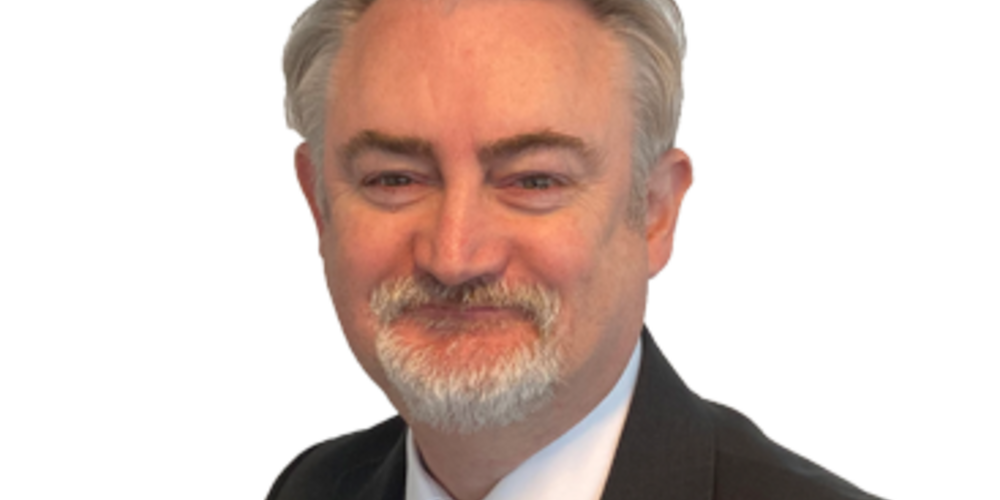 Brookes Bell's metallurgy root cause failure analysis, surveying and inspection services are designed to cover the complete lifetime of any maritime project or asset and a broad range of scenarios - from the verification of material selection and quality for a new fabrication project, to inspecting assets on-site, to finding out what happened in the event of a failure.
Earlier this year, Ian Moody joined Brookes Bell's world-class investigations and materials analysis team to help meet the growing demand for our metallurgy services. We've talked to him, to find out a bit more about his work and career before joining Brookes Bell.
I've always had a leaning towards being a scientist, right from when I was young. My best subjects were chemistry and physics and from an early age I was fascinated by engineering and the way different materials could be used. I studied a Material Science and Engineering BEng (Hons) at Imperial College, University of London followed by a PhD in Metallurgy.
My career started with 18 years working for British Steel - although the company was sold and subsequently called Corus and then sold again to become Tata Steel, during my time there.
I spent my last 12 years with the organisation as technical manager of the International Projects Team. I started off in routing and standards though, which meant that I determined which departments of the steelworks were required to manufacture each product ordered. That meant that I was involved in developing all the processing parameters and providing the manufacturing teams with the details they needed to ensure the end product had all the required properties requested by the customer.
I was a member of a team responsible for modernising the way all of the processing parameter information was held. We built a fully integrated order entry and manufacturing system; it was not a database (the routing rules were held in something akin to a database but were in fact Boolean logic instructions for the OE system). However, it meant that when an order was entered into the system, it took the computer several seconds to process and the routing instructions were all computer generated in seconds, completely replacing the manual process that had taken up to two weeks.
During my time at Tata steel, I worked in the coil plate mill on the production side, trialling the development of new grades of steel and investigating both production issues and customer complaints. We manufactured a huge range of steel types, from the substrate for galvanising, to construction products, roofing drum stock for oil or paint drums and durbar floor plates. Each product had very specific requirements for chemistry, mechanical properties and tolerances.
We also supplied a lot of the automotive industry, they were interesting times and it was hugely sad when the mill was shut down, I was there as the very last steel was manufactured and the lines shut down. I was then transferred to London as technical manager for the international projects team. It was challenging as I was now dealing with plate, pipe and section mills all around the world.
I was also responsible for technically auditing numerous suppliers of steel products (including plates, sections, bars, coils and pipes) throughout Asia and Eastern Europe as well as managing the technical supply of steels to projects across the Middle East, North Africa and South Asia.
But, unsurprisingly after some time in this role I began to feel like I lived at the airport with the non-stop travelling and so, I joined Columbia Metals – a non-ferrous stockholder specialising in copper and copper alloys. I worked as a product manager for three years, and then did four years as a conversion metallurgist at NeoNickel, another stockholder specialising in titanium and nickel-based superalloys. The latter was crippled by the global pandemic though, their primary markets were aerospace and Formula 1, both of which totally ground to a halt in the lockdowns.
As a result, I joined Brookes Bell in March of this year and it's been a very busy introduction to the company. We've been looking at all kinds of damage caused by off-spec fuel bunkers, investigating cargo damaged by water ingress, examining rusty steel that's been damaged through mishandling, and inspecting a broken rudder that should not have broken to name a few, there's certainly been a lot to keep me busy!
I think working in this sector is almost more of a calling than a job. I remember way back in my first week at university all those years ago, our professor talking about a ship being broken in half and how he had been out to inspect, dangling in a rope harness from a crane to examine and investigate where the failure had occurred, and thinking – I want to do that - well now I can!
Now I have the chance to put all of my years of experience, manufacturing and managing the specification side of production operations to a different use, and also using the exceptional technology and first-rate expertise in The Lab to unpick problems, investigate and work out what really happened and why, in any incident. It really is fascinating, and I am very excited to learn more.