CMA CGM On Course to Overtake Maersk in Shipping Line Rankings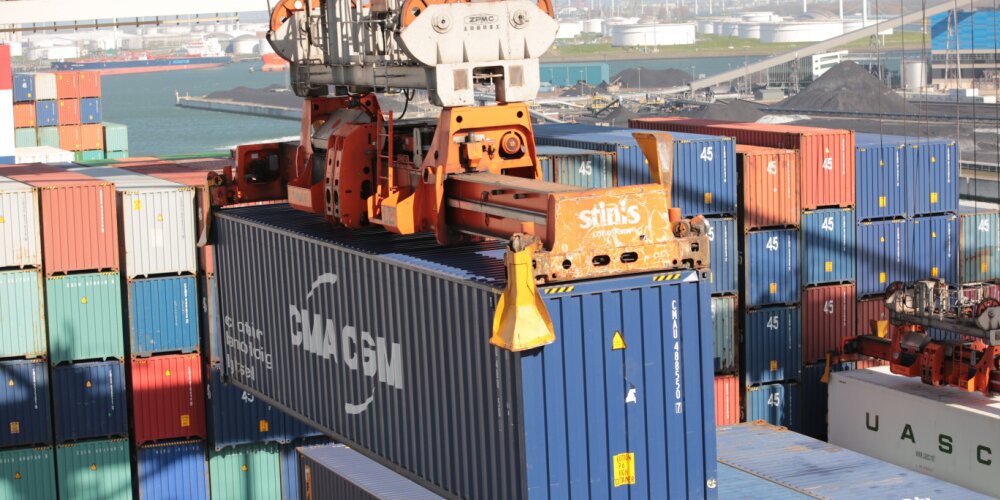 Market research company Alphaliner has revealed that based on current order book data and TEU capacity, French shipping giant CMA CGM is set to overtake Maersk as the world's second-biggest container line.
According to Alphaliner, CMA CGM currently has an order book for 122 ships, for a capacity of 1.24 m TEU. Add in the liner's fellow Ocean Alliance partners - Cosco and Evergreen - that have the third and fourth-biggest order books (927,000 TEU and 840,000 TEU respectively) and the picture becomes even starker.
At the time of writing, CMA CGM currently has an operating fleet of 625 vessels, with a total nominal capacity of 3.5 m TEU. This is in contrast to Maersk's 683 ships and nominal capacity of 4.1 m TEU.
Is Maersk able to bridge the gap? The company's current order book suggests not, with Maersk having just 33 ships on order, with a capacity of 405,000 TEU. It is believed that Maersk is instead focusing on replacing existing tonnage with green methanol-powered vessels.
Commenting on the news, a spokesperson for Alphaliner said:
"Based on a projection of vessel deliveries, CMA CGM is expected to reach a fleet of 4 m TEU by the end of 2024 or in early 2025. Assuming that half of CMA CGM's order book is for growth and half will be for fleet replacement, the carrier would stabilise at a fleet capacity of around 4.2 m TEU in late 2026".
Should this occur, CMA CGM will be second only to MSC - which currently holds the title of the world's largest shipping line.
It is believed that in addition to new build orders, CMA CGM has also been pursuing an aggressive strategy in the second hand containership market. According to data provided by Alphaliner, CMA CGM has acquired 105 vessels on the second hand market since August 2020.
Indeed, CMA CGM has also been highly active on the charter market. It is understood that brokers have fixed more than 170 charters for the company in 2023 alone.
Are your containerships being run as efficiently as they could be?
With earnings declining for carriers so far in 2023, it's more important than ever that your containerships are running as efficiently - and profitably - as possible.
Here at Brookes Bell, our team of Master Mariners is adept at improving the operations and processes of vessels, ensuring they are running more efficiently and profitably - without sacrificing safety or compliance.
The knowledge and experience of our Master Mariners encompasses myriad vessels including (but not limited to); passenger/cruise ships, bulk carriers, containerships, car carriers, reefer vessels and more.
For more maritime industry insights and information, read the Brookes Bell News and Knowledge Hub…
What Are the World's Biggest Ports? | 'Unprecedented Drought' Sees Panama Canal Take Water Saving Measures | Containerships Currently Moving at All-Time Low Speeds