Dedicated to the maritime industry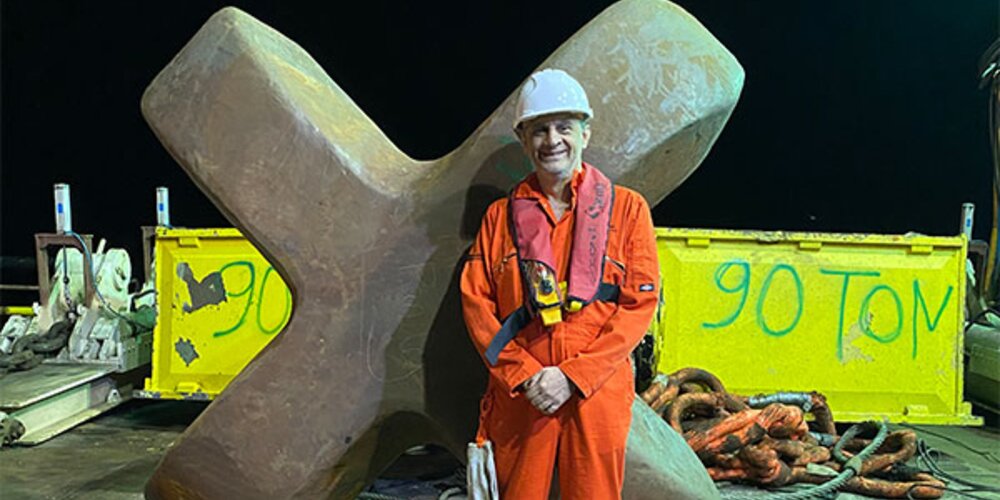 Ships and the sea have always been a big part of Ivan Todorov's life. From growing up in Varna on the shores of the Black Sea, he knew that the sea offered him a future: it was a career path he chose from a very young age. The maritime industry presented the young man with new horizons and a way out of the difficulties faced in 1990s Bulgaria following the collapse of Communism.
After training at the prestigious Naval Academy in Varna, he spent 15 years at sea onboard tankers, rising to Master Mariner, came ashore, studied, became a technical superintendent and since 2014 has been a surveyor with Brookes Bell.
Today his job involves advising clients on marine incidents; navigational, maintenance and operational matters; cargo disputes as well as casualty investigations and assessments. He also provides litigation support by preparing expert reports and acting as an expert witness in arbitration and court proceedings.
It's a very varied job and one which he loves. At the time of writing, Captain Todorov was on his way to a wreck removal in Greece.
"From the day I joined it's been an absolutely amazing journey with Brookes Bell," enthuses the 50-year-old Bulgarian. "Everything that I'd studied, from teambuilding to brainstorming, was something which is organic and natural at Brookes Bell. I deal with complex issues and work with people from different disciplines. Whether you are a scientist, naval architect, engineer or surveyor with Brookes Bell, you need to work together as a team and rely on a professional support network. Knocking on anyone's door to find the answer to the problem is never an issue."
Making the jump from ship to shore is not always an easy one, but for Captain Todorov, it was part of a plan. Having commanded a tanker and built leadership and management skills over his time at sea, he came to the UK to complete his study for an MBA in Shipping & Logistics at Middlesex University. He graduated with distinction and his first shoreside position was as a marine superintendent for a German tanker company. However, he explains that there is a big difference between the role of a superintendent and that of a surveyor.
"The superintendent's role is focused on planning and budgeting. It's essentially a routine role, unless of course there's an incident. For a surveyor at Brookes Bell, you are pretty much on call all the time. Almost immediately on joining I was involved with a litigation case which had been going on for over four years and it took me four months on this case before it was finally resolved successfully to our client. This was pretty much 10-14 hours a day, 7 days a week of hard work."
Today Captain Todorov lives in Liverpool with his wife of 30 years and is a proud grandfather. His children, now in their twenties, have followed in his footsteps and are pursuing maritime careers.

"My family all understand my line of work and have always been very supportive."
For seafarers, perhaps used to three months on, three months off, work ashore has a very different rhythm. But according to Ivan Todorov, the combination of soft and hard skills needed is what makes the job so interesting. He is not only required to be an expert in collisions, ISM, SOLAS and MARPOL regulations, but also able to present findings and recommendations to diverse audiences. He needs to stay abreast of the latest issues and handle the challenges of dealing with ever larger vessels, the complexities of scale and the need for cost effective and environmentally friendly solutions. Ultimately insurers, owners and the authorities need to have confidence in the advice being provided. They are in safe hands with Captain Todorov.
For more maritime and energy industry news and developments, explore the Brookes Bell News and Knowledge Hub…