Li-ion Batteries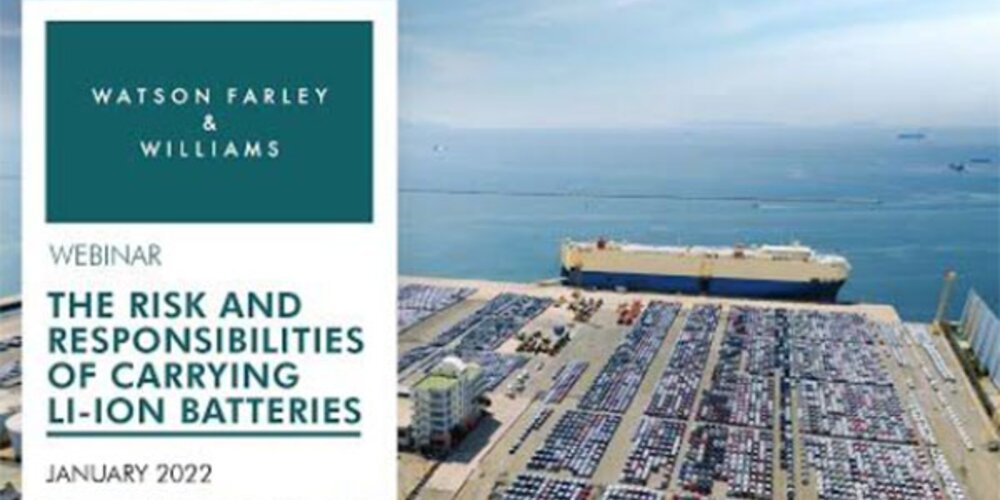 Adrian Scales, Director of Nautical has taken part in a webinar panel discussion organised by Watson Farley & Williams discussing the perils of carrying lithium-ion/Li-ion batteries on ships.
Adrian set out the challenges for those onboard a ship, explaining that firstly, extinguishing an electric vehicle fire takes longer. The UK fire service estimates it takes about 30 mins to get a normal internal combustion engine fire under control, but an electric vehicle fire is much more complicated to contain as it can regenerate, potentially taking up to 48 hours to extinguish completely. Secondly, if an electric vehicle catches fire on the side of the road - the UK fire service's recommendation is just to leave it and let it burn out or submerge it in water. Neither of which is exactly an option on a ship.
He went on to outline the very real challenges for crew, in terms of knowledge and training, resources available and the sheer physical limitations from being on a ship. Listen again to the webinar discussion here.