London International Shipping Week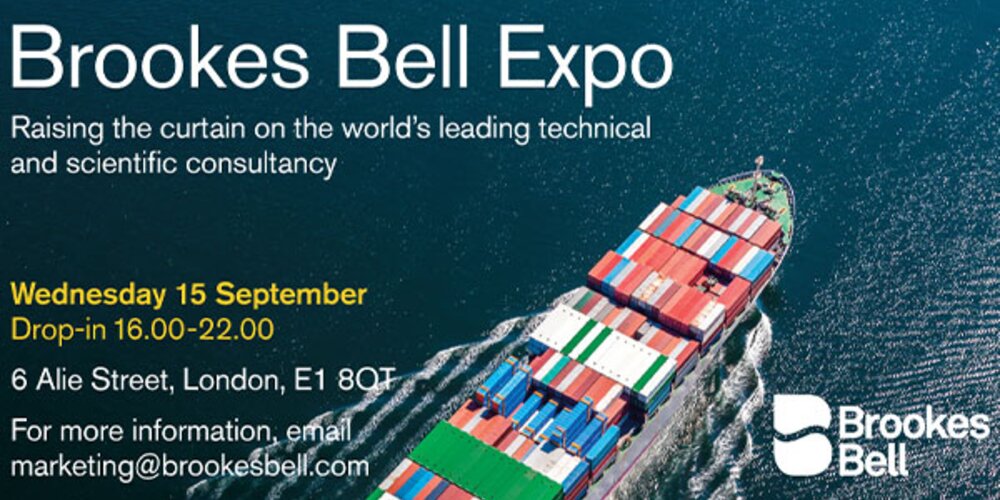 London International Shipping Week is almost here, running from 13-17 September 2021, it will be a mix of in-person and virtual events.
As part of the week, Brookes Bell is holding an Expo to showcase it's exceptional, world-leading technical and scientific consultancy services.
We'll be recreating various salvage incidents using our simulation software, guests will be able to test their knowledge and guess whether a cargo sample is off-spec or sound, our metallurgy, non-destructive testing (NDT) and lab teams will be demonstrating the capabilities of different microscopes and specialist portable analysis equipment and there will be Virtual Reality goggles to give you a view from the bridge of a ship.
There will be exhibits and people to talk to from our different marine services including: Nautical Services, Salvage & Wreck, Naval Architecture, Engineering, Science, Metallurgy/NDT and The Lab.
Do come and meet us, be amazed and learn something new as we show how science and technology can be applied across the marine and energy sectors to investigate, troubleshoot and advise for casualty investigations, forensic analysis, technical dispute resolutions and in our expert witness work.
Drinks and canapes will be available throughout, and you can rest assured the event is being organised in line with all the Government's latest COVID guidelines.
The Brookes Bell Expo takes place on Wednesday 15 September at 6 Allie Street between 1600hrs and 2200hrs, (nearest underground - Aldgate or Aldgate East).
For more information just contact us on marketing@brookesbell.com