Marine Challenge Cup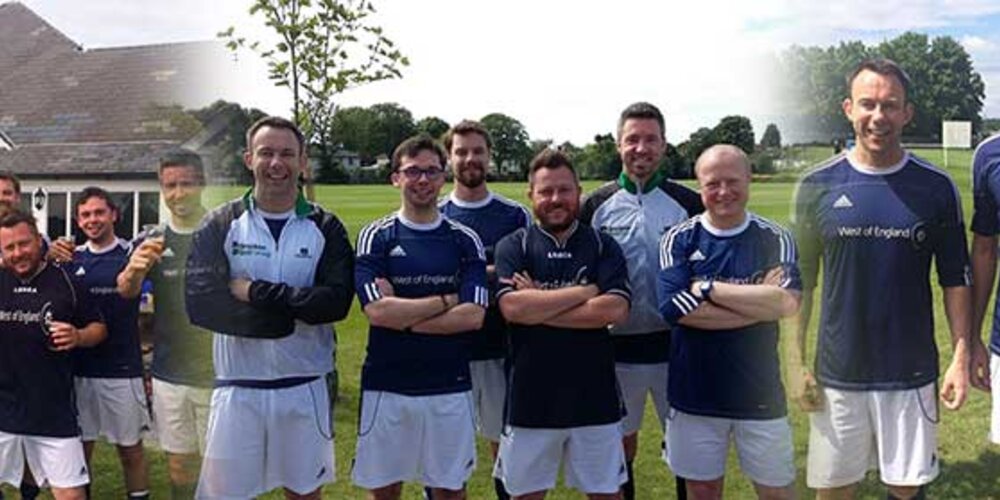 Nick Chapman and Daniel Millett of Brookes Bell teamed up with West of England to participate in the annual Marine Challenge Cup 5-a-side competition in London on 7th July 2016.
The competition was organised by Chaffe, McCall, DeCastro & Robles, Horr Novak & Skipp, Palmer Biezup & Henderson, and Keesal, Young & Logan. It featured teams from across the London market, including Thomas Miller, North of England, Charles Taylor, Britannia, Skuld, HFW, Ince & Co, Mays Brown, CJC, Neon, and Trade Winds. Having previously been proud winners of the wooden spoon, this year the West of England team made it to the semi-finals of the Plate with the help of 11 goals from Brookes Bell and amidst cries of "ringers!" from the spectators.
Unfortunately the final proved one step too far, but it was a thoroughly enjoyable day of sport and socialising. Roll on next year.