Meet the Team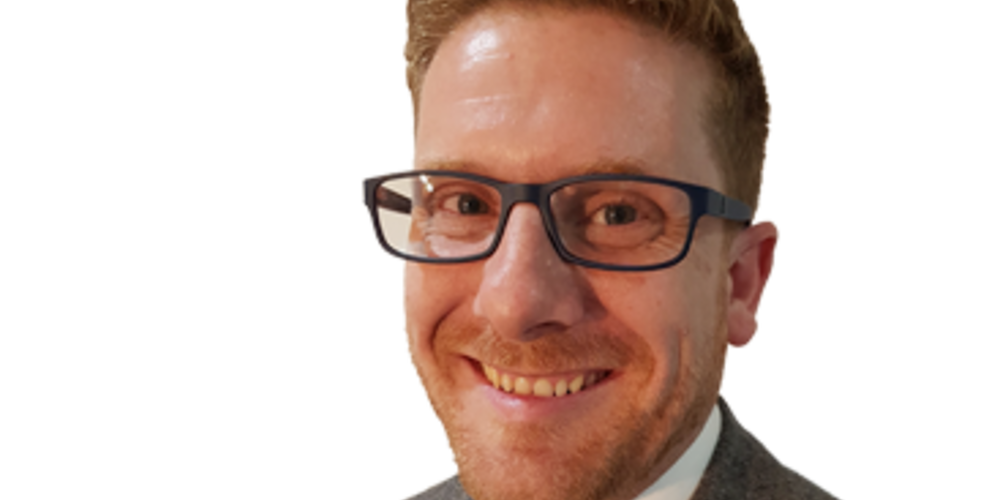 This month we're talking to William Leschaeve, a senior naval architect, who joined the company in March 2020. He has a Masters in Naval Architecture, specialising in yachts and small crafts, from the University of Southampton and his main area of work is investigations into total losses and cargo losses arising from groundings, capsizes, collisions, cargo loss and collisions.
I was a very keen competitive sailor and studied naval architecture at university, so it was actually yacht design that really interested me. I had grand plans to design the next Americas Cup winning yacht, but then I discovered hydrodynamics and was completely captivated. It meant I changed direction and as a result my career has focused more on casualty work than small yacht design!
Each job I've had so far has developed my interest and experience in this fascinating discipline, each time it's been a new and interesting challenge. I started out with QinetiQ as a naval architect, specialising in surface ship hydrodynamics and ship concept design for the UK defence sector, based on the South Coast in Gosport. From there I went to the classification society Lloyd's Register (LR), working as part of their ship emergency response team, where I was on-call and responsible for running the emergency response software and pre-prepared computer models of ships. Lastly, before joining Brookes Bell, I worked as a marine consultant with a competitor, spending five years based in New York and five years in London.
The best bit of my current role is the technical challenge, no job is ever the same as any other. I love working under pressure and the excitement and adrenalin buzz that goes with responding to an incident that has just happened. Also, when you are working to salvage a vessel, you're not restricted by design codes, the parameters are different, it's physics that determines the limitations of what you can do. You're not trying to keep the stresses on the steel within certain design limits, it's more basic, you're trying to save the ship, so the strategies and techniques we use try to ensure the vessel isn't more broken than it is already.
When I worked at LR, for the ship emergency response service (SERS) it was similar, but more limited. The LR SERS was a phone service. We had models of all the vessels covered by the service, and the team was there ready to respond to any incident, to complete all the technical calculations to ensure the stability of the vessel, advise on grounding or any strength issues, before the salvor or operational team could even get to the vessel, our advice was specifically for the crew to help with the vital decisions early on.
Our response had to be within an hour of the incident being reported, and our recommendations were quite often crucial in minimising further damage and managing a complex situation. But we were only involved in the initial assessment and response, we weren't involved in any of the follow up or the resolution process when the ship went into dry dock for repairs.
I was working for LR SERS when a vessel was struck by a barge, causing a major oil spill. There wasn't much we could do, but we worked closely with the Captain to establish mitigation actions to try and prevent further losses. It involved a huge number of calculations and different scenarios to try and find the best way forward.
Working with Brookes Bell, we're generally contacted by one of the P&I Clubs about an incident and asked to investigate, it can be quite quickly after the incident has taken place, and our objective could be anything from wreck removal to preventing or mitigating environmental damage. There may be a tender process, in which case I will be involved in the technical aspects of the contract negotiations and defining the scope of the project to deliver an end to end solution for the Club. The ultimate solution might be securing a scuttle permit for the vessel or finding a scrap yard to try and secure some monetary value for the owner.
I am working with the team in Glasgow on a few cases, and seeing their fluid dynamics work it's almost like coming full circle, I realise how much I appreciate being involved in the whole story – from casualty case through to scrapping if need be.
I am also a Special Casualty Representative (SCR), this is often seen as a standard in the industry and can be useful to be appointed onto jobs even if SCOPIC is not invoked. This is often the case on wreck removal where the skills required are similar to the SCR role.
The fact that you are always on call can be hard, it's a mixed blessing, I got a call to go to Chile in 2019, just after I had returned from another long assignment abroad, luckily I had a colleague who could fly immediately and I followed a couple of days afterwards. Having said that, if it's a big job that comes in – you always want to be involved, to go for the job and not get it – regardless of the short notice – is really gutting.
I grew up in North Brittany, France and there were oil spills on the coast as I was growing up, most notably the Amoco Cadiz oil spill, which was the largest in the sea at the time with huge environmental implications. But my passion was sailing, I didn't really think of salvage as a career, until much later.
When I'm not at work, I'm most likely to be sailing or running, and having lived in both London and New York for quite some time I'm always keen to make the most of all that big city life has to offer.
Having said that though, I've not been sailing for a few years, what with being based in London and with the global pandemic and repeated lockdowns, the opportunities have been somewhat limited! The last sailing I did was when I was based in the US, sailing off the East Coast and as a member of the Brooklyn Sailing Club. Since university I have mostly sailed offshore, I have raced with Royal Ocean Racing Club, and I've taken part in two Fastnet races and the Sydney Hobart.
I have missed travelling hugely over the last year, not just for work, but personally too, my parents live in France and it's been impossible to visit them and my friends are spread all around the world too. But in some ways it's a bit of a wake-up call - all around the world there are people who don't have the freedom to travel that we do – they can't leave, or get visas to travel as easily as we can, it shows how much we take our freedom for granted.
Most of the time lockdown has not been an issue, work has continued, but not being able to see family and friends has been very hard, particularly my parents in France. Similarly, for work, the national lockdowns and quarantine requirements have made the smaller jobs more challenging, but there's been no shortage of work and the industry has adapted because quite simply there's been no option not too.
Looking ahead, I feel there should be more opportunities in the US, having worked there for some time I understand the market which is very different to the rest of the world, salvors tend to have direct contracts with the US Coastguard, it's a heavily regulated environment and any salvage is often part of a wider contract, but I have good contacts from my time in New York and I am hopeful that there are ways to break into this interesting market in the future.