Meet the team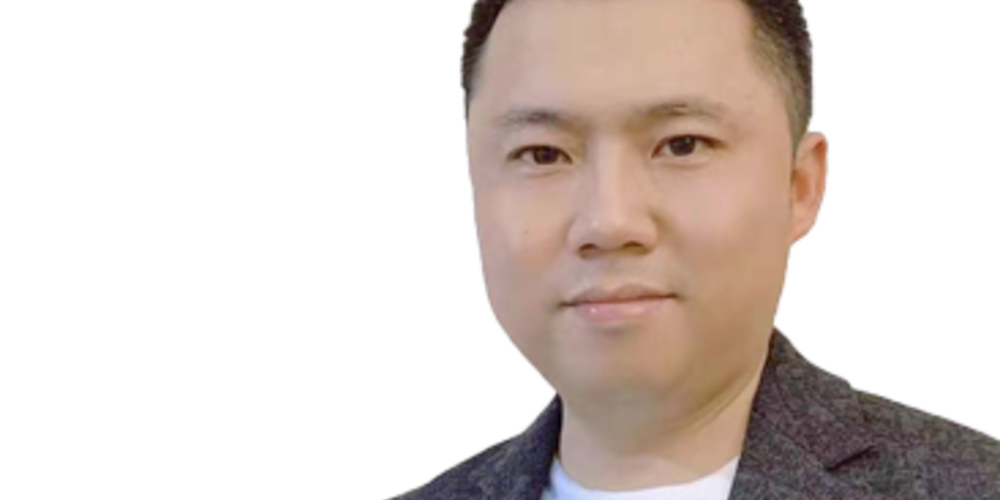 Cui Lei is a qualified coating inspector and consultant with over 13 years of experience of marine and protective coating systems. He only joined Brookes Bell in December 2020 but is working closely with Judith Fergus and the Brookes Bell independent laboratory as the demand for our paint and coatings service grows and grows. Here he talks about his work and what he did before joining Brookes Bell.
At the moment, I am fully occupied investigating cargo tank coating failures for a range of chemical and product tankers in a shipyard here in China. Each chemical tanker can have 16 or 18 tanks and I'm inspecting all of them. The first vessels I inspected – conducting the tank inspection, taking samples and then monitoring the tank refurbishment on behalf of the P&I Club - have taken an average of 55 days each, the last one I've done has taken more than 70 days, it's quite intense, I stay onsite with very few breaks, but it's still interesting and there is so much work to get through.
I work closely with Judith and our independent laboratory. Judith will start the investigation by searching through all the paperwork history for each tank and its cargo voyage lists, going right back to when it was a newbuild and first coated. She'll be checking the cleaning and venting regime after each cargo and will check the cargo resistance list from the paint manufacturer to check whether everything that's been carried was compatible and safe with the coating used.
I am responsible for conducting a comprehensive survey of the actual tank itself. I will take samples of the blisters, any blister fluid and the paint flakes, which I then post to our specialist paint analysis team to examine in detail. I also draft a detailed report listing and explaining all my inspection findings for each tank/vessel.
It can take a whole week to collect samples from the different tanks, the lower parts are relatively straight forward, but the upper parts like the deck-heads are more challenging and we erect staging to be able to examine the more difficult to access areas.
I know what I am looking for though, before joining Brookes Bell I worked for the coatings experts Safinah Group where I was a coatings superintendent. I was responsible for all the coating jobs taking place in the shipyard. The vessels were put into dry dock for the hull paint to be applied and I was in charge of checking everything. The coatings included all kinds of paint applications and anti-fouling and it was mostly for chemical tankers. In each case I had to check the condition and analyse a percentage of all the coatings. One vessel would be in dry dock for 7-10 days for a normal external hull coating. One particular manufacturer's silicon paints were very popular but the paint was particularly difficult to apply, needing a special application process, and so I used to work closely with the manufacturer to conduct regular training for all those applying the paints to try and minimise any issues.
At university I studied chemistry and never imagined I would end up working in the maritime industry. Ironically for the first ten years of my career, I never used any of my chemistry, just the scientific equipment, but now I am using it, and it's provided a really valuable grounding to the knowledge and expertise I've built up over the years.
My uncle's university classmate was the general manager of one of China's biggest shipyards and when he heard I was about to graduate with my chemistry degree, he suggested I apply to work there. It was my first job, and quite challenging for a new graduate but very interesting. One of the best things was being outside in the sunshine, instead of indoors.
After that I found a job working on newbuilds in a shipyard. We were working on the vessels in the early stages – the block stage. It's like Lego, engineers construct new blocks in one area of the shipyard while in another large cranes will lower completed blocks onto the slipway and more engineers will weld together the large sections, until ultimately the vessel is fully assembled.
From my point of view, this meant checking every single block as it was built and checking all the seams, welds and surface preparations once different blocks had been joined together. Obviously, you don't want there to be any issues with the coatings but there often are. As the coating inspector, it's interesting trying to spot different paint defects - you are always super intrigued if there's something you've not seen before.
Chinese shipyards always have a paint shop to apply coatings at the block stage, it's a controlled environment, but if the yard is busy and there's no move out from the contractor, more and more blocks can end up queued outside. It's an issue every yard in China faces because of the volume of ships being built, but it puts the painting and coating team under pressure and then accidents or mistakes can happen.
The current project I am working on, the coating has developed a mass of hairline cracks and inter-coat delamination. Often the problem derives from the onsite control and environmental conditions. For example if the shipyard is under pressure to make progress at the cost of quality, they might apply a coating in the evening, and because of the different environmental conditions, you can find that within 2-3 days the paint application is literally peeling off like sheets of paper. Sometimes a yard might forget to apply the base coat, or someone might get the volumes of curing agent wrong and a week later it's still not dry.
During the time I've been working in this area a huge amount has changed, at the beginning of my career most vessels were built in Korea or Japan, now the vast majority are built in China. Owners are much more attentive and concerned with the condition of their coatings too, with huge attention paid to any signs of corrosion, it's a massive amount of money at stake so hardly surprising.
When I'm not at work I love sport, particularly soccer and badminton. I play several times every week as a part of a team and we have regular matches.
Once the global pandemic is less severe, I really look forward to travelling more, going to different shipyards and looking at different conditions and the levels of manpower, this industry is just growing and growing and it's really fascinating.