Meet the Team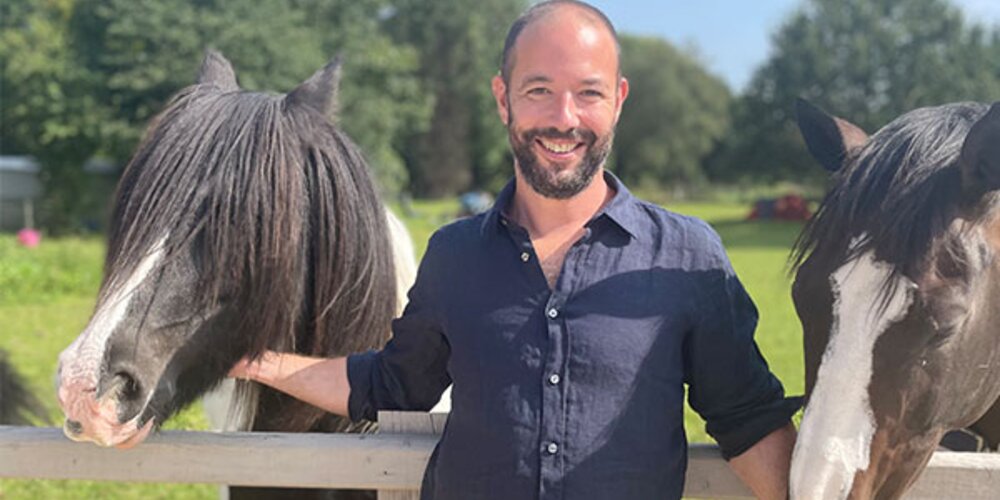 In this months' 'Meet the team' we get to know Tom Ainsley, Senior Marine Engineer. He joined Brookes Bell in 2017 and is a chartered marine engineer with a Class 1 unlimited certificate of competency. Before joining Brookes Bell, he spent ten years at sea on large Ro-Ro and Ro-pax vessels and attending the new building and commissioning of part of a fleet of offshore supply vessels. Here he tells us a bit more about his career and life outside of work.
I didn't actually intend to go to sea. I worked in several jobs and was a diving instructor in the Caribbean for three years. It was a lovely life, I was in Honduras and St Martin mostly, it's a wonderful place to be, but it was always apparent that being there in my 60s with no money probably wouldn't be as much fun. I was also working on yacht deliveries and driving sports fishing boats for charter guests too. It was all good fun, but again not a lifetime career.
I'd always liked being out on water and driving boats around and when I was working on the superyachts, I was interested in what the engineers were doing and so that grew as an idea, and from there I decided to get my commercial tickets.
I came back to the UK and completed my cadetship at Warsash Maritime School, part of Southampton Solent University - working on the ferries and living in Hamble on a boat.
Half of my career at sea has been on Ro-Ro ferries, including the cruise ferry the Pride of Bilbao. It was hard work; the ships were generally quite old – around 25 years old - and on the go all the time. There was a team of about 10-12 engineers, but it was excellent for honing and improving the manual, workshop and repair skills that you don't get to exploit on a newer vessel, so I'm glad I did it.
In the end though, endlessly going back and forth between Dover and Calais – it's quite a limited horizon, it wasn't exactly fulfilling the promise of 'join the merchant navy and see the world'.
From there I got a really fantastic role as a second engineer on two offshore vessels. It was after the Gulf of Mexico disaster, BP built four vessels that were designed to be oil recovery and supply vessels. I covered the late newbuild, delivery and then worked on the vessels for the next four years in the North Sea. They had been designed with a hospital capacity for 100 people, they could vacuum up an oil spill, act as a rescue vessel and supply materials to oil rigs. We did a huge amount of emergency training, but our main function was to keep the rigs supplied with the chemicals and the materials they needed.
And then children came along and in common with everyone else, you start to think about being ashore more, and so I made the move to Brookes Bell.
I'm really enjoying working with Brookes Bell, it's varied, unpredictable and interesting – every job is different. I work on commercial vessels as well as the superyachts and the marine investigations cover everything from fires to fuel contamination, you must be quite flexible as you never know what the next case will be.
I tend to do a fair amount of shaft and engine failures, they are interesting because it's a complete ship stopper; if you can't rotate the propellors anymore, the pressure is on to find out what's happened, and a shaft failure often means drydocking and bringing in some heavy machinery to remove the propellor or disconnect a shaft from an engine.
I didn't even know working in marine accident investigation was possible when I was in the Caribbean, I think very few people do know about it. But it was early on when I was at sea, I saw an ad in The Telegraph, the Nautilus (seafarers union) publication from a company offering a marine accident investigation job and I knew that was what I wanted to do when I eventually came ashore. An independent assessment into an accident is always going to be needed, it's not a role that's ever going to go away. There has been a long intervening period between being a junior fourth engineer and getting my bachelors, chief engineers' ticket and law masters and becoming a marine accident investigator though !
When I am not working, I'm with my wife and children on our small holding. We moved up to Chester about eight months before lockdown which was very lucky timing. Our new place has about 4-5 acres. We have a couple of horses, lots of hens and we did have some sheep and we're growing a lot of vegetables.
The sheep have now gone as they were escapologists and way too stressful although the meat does tastes great when you know it's come from only 50 yards away.
Eventually I'll move back to the coast and back to a boat, but not for a while yet, and location still to be decided.