Meet the team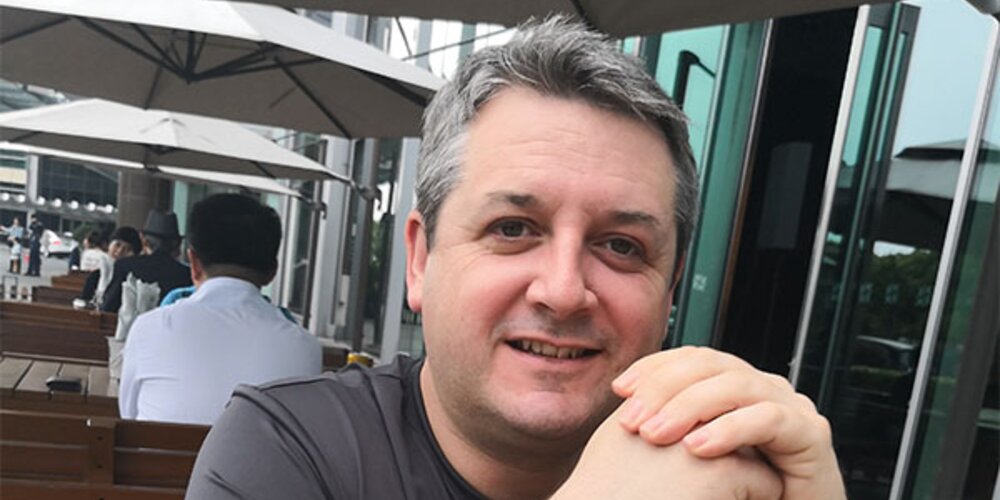 This month we meet Martin Twomey, Director of Brookes Bell USA. He moved to Houston from Shanghai, in January to lead the group's expanding US operations.
He is a Chartered Marine Engineer with a First-Class Certificate of Competency, having spent 18 years at sea before moving ashore to work in ship management. He worked for four years with a major German shipowner before joining Brookes Bell in 2018. He has sailed on LPG tankers, containers, bulk and reefer vessels and has additional qualifications in marine surveying, naval architecture, drydock planning and management, oil, gas and petrochemical shipping.
Here he tells us a bit more about his background….
My uncle worked at sea as a radio officer, and my father was a mechanic and diesel engineer before he retired so there was a maritime and engineering influence when I was growing up. I really enjoyed my time at sea, it was a great experience overall. It allowed me to travel globally, particularly during my time in ship management. I look back on it very fondly, as a time when I met some great characters and worked with people from all over the world with very diverse backgrounds.
One of the benefits of working in the maritime industry is that it is unpredictable, and you often end up in extremely weird and remote places at short notice, but that is part of what makes the work interesting.
In my previous role as Director of Marine Engineering, I provided oversight for the engineering team in Asia, in our Shanghai, Singapore and Hong Kong offices. I will still be very much involved in ongoing projects with the team in Asia, and I will be covering our engineering work in the US as well as the additional roles and responsibilities of the Director of Brookes Bell USA across all of our US locations.
I moved to Houston in January and the team in the US has been very welcoming. Having spent the last few years in China with very tight travel rules because of the global pandemic, it's wonderful to be able to travel more freely now and to have family visits in the US.
I know the US well and have relatives in New York, Boston and Washington and I have been on vacation in the US many times. I also spent several years sailing to US ports and working as a superintendent travelling around the US.
I'm looking forward to getting more established here. When I am not at work, I am a very big sports fan, particularly for motorsport, and rugby. I also used to be in a band in my teenage years and still play the drums and guitar when I have time, but it turned out that I was a better engineer than musician, so working as a Marine Engineer was a better life choice.