Meet the team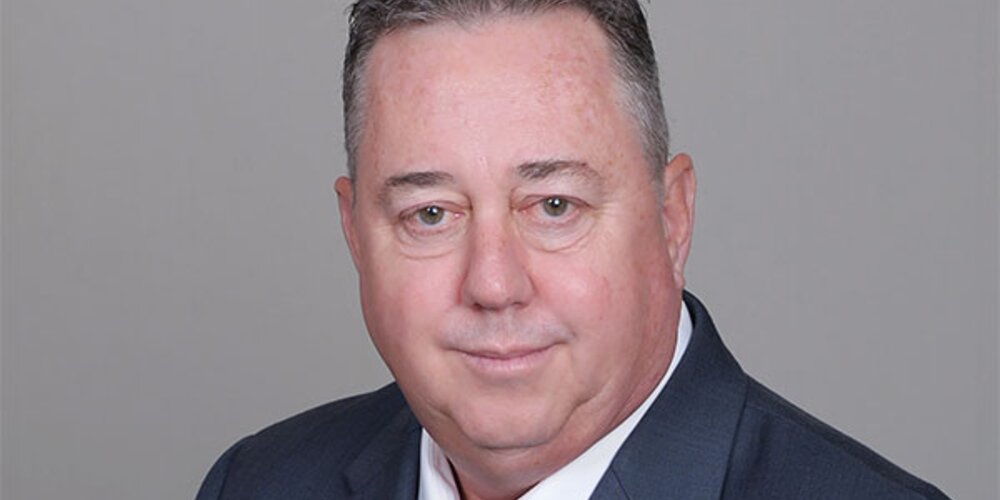 This year Elliott Tulloch celebrates his 20th anniversary as a marine surveyor. He looks back at how he joined the industry and some of his career highlights to date.
Although he joined the marine surveyance industry somewhat later in life, for Elliott Tulloch, Senior Master Mariner at our office in Houston, Texas, it was an industry that he knew he was destined to be a part of.
"My career goal was always to be a marine surveyor. Unlike a lot of younger seafarers I was keen to make the jump to land as quickly as possible," he said.
Elliott Tulloch joined the Texas Maritime Academy in Galveston, Texas, at 30 years old: a far cry from the 18-20 year old students who joined immediately out of college. Starting out on a product tanker outside of Japan in 2001, two years later he received an offer from David Scruton, founder of 3D Marine, to run a marine surveyance office in Belize.
This year Elliott Tulloch celebrates his 20th anniversary as a leading voice in the marine surveyance industry.
"I have worked on some very big cases over the past 20 years, from salvage incidents to cargo recovery. No matter what the case is, one thing has stayed the same across all incidents. As a marine surveyor you are parachuted into a rapidly evolving situation without knowing too many of the details. You go on board a ship that might be in distress and work with the captain, crew and local authorities to quickly establish yourself in a role that is seen as beneficial and authoritative," he said.
"The challenge is to think on your feet and grasp a complex situation and steer that towards a favourable outcome. You have to establish that rapport fairly quickly."
One of his career highlights was his work as Project Manager on Ultramarine: a custom-built polar expedition cruise vessel that was built under extraordinary circumstances, as well as innovative design specifications. These included room for two helicopters and side ports for Zodiac inflatable boats for passenger tours, in addition to making sure the vessel was Polar Class 6 compliant.
"They even had a specification for a seven-man submarine but that was scrubbed for budget reasons."
It was for these reasons that Elliott Tulloch jumped at the chance to lead on such a project.
"This project was an immediate grab for me. Having worked with this client in the past I knew what kind of exciting things they were doing. The project sparked an enthusiasm across the whole team because we were doing something quite special, interesting and challenging, which attracted the best kind of talent to the project."
"I ran almost the entire process, from drawing up specifications and requirements to running the full design process. I was fortunate enough to have an amazing team of naval architects, engineers and lawyers to help throughout, as well as contracting a shipyard, eventually settling on Split, Croatia," Elliott Tulloch said.
"We were under very tight budget and time constraints because the cruise line started selling tickets for the maiden voyage before the vessel had even begun construction. But then Covid hit and we were basically stuck in Croatia for some time. We ended up completing the last 18-24 months of the vessel's construction under strict Covid and travel restrictions. However, thanks to the amazing efforts of the entire team, we were able to deliver the vessel on time."
"The client wasn't so lucky. They were still under Covid restrictions so unfortunately had to cancel the first few voyages," he added.
Today Elliott Tulloch is working on a very different type of vessel but one that could have wider implications for the entire maritime industry. He is Project Manager for a new container vessel that is zero carbon and produces zero emissions. The 200 teu, 1,800 dwt box ship is powered primarily by wind from three onboard Dynarig carbon fibre masts, as well as auxiliary power from hydrogen fuel cells.
"In a way we're heading back to the 19th Century with this wind-powered vessel," he said. "This ship won't be a coastal freighter. It is being designed to run on trans-Pacific and trans-Atlantic routes and that is all thanks to the wind."
However, one of the real challenges he faces is understanding how this type of technology fits in with current shipping regulations. "We're out of the ordinary here. These kinds of vessels and technology will change the rules at an IMO-level, particularly as the industry looks to reduce carbon emissions. The rules are going to have to follow the technology."
Outside of work, Elliott Tulloch runs a 60 acre farm in Belize growing coconuts and seasonal vegetables. "I spend as much time down there as work allows so I'm spending a lot of my spare time toiling in the coconut groves."