Meet the team - David H. Scruton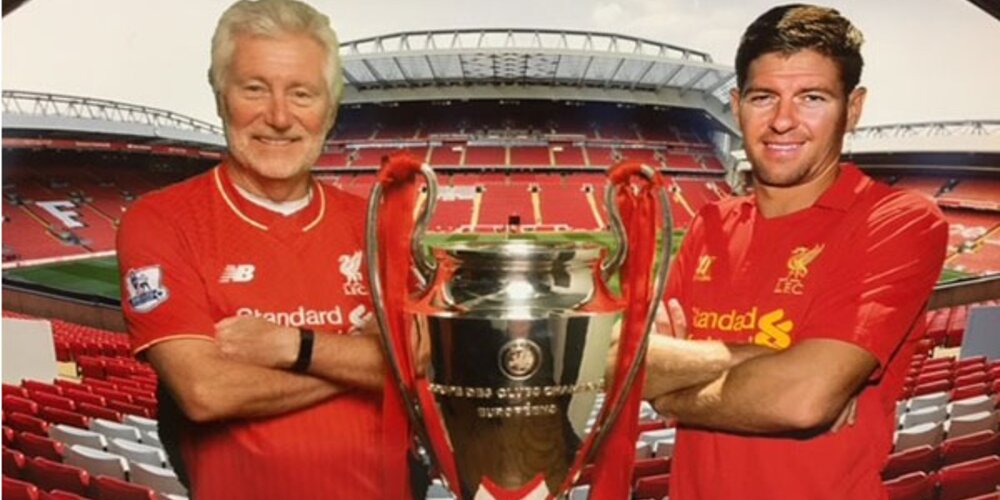 Dave Scruton was the CEO of 3D Marine USA, Inc. a full-service consulting group which was acquired by Brookes Bell in January 2021. He continues to live and work in Houston, Texas, helping to manage the transition and seamless integration of the two companies.
Dave is a Master Mariner (Unlimited), with 16 years practical seagoing experience up to and including Captain. He sailed on a variety of vessels including general cargo, heavy lift, bulk carriers, container vessels and offshore supply vessels (OSV), including towing and anchor handling.
He has been appointed on numerous occasions as a Maritime Operations and Safety Expert in maritime disputes and is experienced in all aspects of maritime inspections and claims. Dave is also qualified by The Texas Department of Wildlife as a Boaters Education instructor and is experienced with pleasure craft, including jet skis and sailboats. He is an ex President of the Board of Directors for the Houston Maritime Arbitrators Association and has also acted as a Substitute Custodian during detainment of vessels. Here he tells us a bit more about his background, and his plans for the future.
I went to sea after finishing my A levels, joining the Liverpool-based Blue Funnel line / Ocean Transport and Trading in 1970. The Merchant Navy then was a very different life to what it is now. Containerisation revolutionised the industry in so many ways. I joined the Blue Flu's (Blue Funnel) as it was nicknamed then and sailed with Ocean Fleets (Blue Funnel amalgamated with Elder Dempster to become Ocean Transport and Trading) for 12-13 years.
My first trip to sea lasted for just under six months, and we went around the world, the ship had 52 crew onboard, it spent a week in Hong Kong and a week in Singapore to name just a few long stays in various ports. The officers wore uniforms which included whites when in the tropics and we were served our meals by stewards on white linen tablecloths and Blue Funnel silverware – seems unreal now! Ten years later I did the same trip, the ship was significantly larger and crewed by just 20 seafarers, and the port turnaround times had sped up dramatically, spending just hours in Singapore and a few hours in Hong Kong.
In the 80s, when I was sailing on Blue Funnel and Elder Dempster general cargo ships, my wife was able to join us, we went to every port in West Africa, and numerous ports in the Far East, US and Central America. The days when your wife could join you at sea were really special, and in later years when you were at sea and she was at home with children it meant she actually understood what life at sea was really like.
Amazingly not so long ago, I went back to Liverpool for a reunion with other Blue Flu' cadets from my year group and soon we will be celebrating 50 years since we first went to sea, they were incredible times.
However, at the time, the prospects for promotion were few and as a result when I was offered a job with another ship operator, I took it. Working with operators in the offshore industry I went on to qualify as first mate and then captain. But the industry had already changed enormously with containerisation, and so when I was given the opportunity to come ashore – to work as a surveyor, I jumped at it.
I moved to the States when I was 40 and it's been both challenging and exciting building 3D Marine to the company it is today. I'm now 69 and it's time to pass on the baton to someone else. Having said that, I am still working on cases, conducting vessel inspections, and testifying in depositions and at trials, it's going to take quite some time to work through the ongoing files I have on my desk, and to be honest that's the way I like it.
I enjoy the expert witness work we do, I'm that weird guy who really enjoys examinations and it's the same buzz. You get the call, you learn about the case, and tell your clients the good, the bad and the ugly bits, and sometimes off the bat you need to give your expert opinion on these specific circumstances. I am totally confident that my professional opinions offered in these cases reflect the industry benchmark, because we regularly peer review our reports on cases in the office to make sure we are consistent and maintaining a solid industry standard.
My goal is to handover to my successor by the end of 2021 and then to enjoy some freedom, I have a motorhome in the UK and look forward to exploring, heading further afield into Europe perhaps.
When I am not working, I am a very keen Liverpool supporter. I've climbed Mount Kilimanjaro, climbed as far as Everest Base Camp and I've played squash seriously and competitively for over 40 years. I now play something called Pickleball here in the US and my wife and I have a ski condo in Colorado as we are active skiers. I look forward to playing more golf and intend to continue being very active doing the things I love…and my first grandchild will be arriving very soon too – so there's certainly lots to look forward to!