National Fire Chief's Council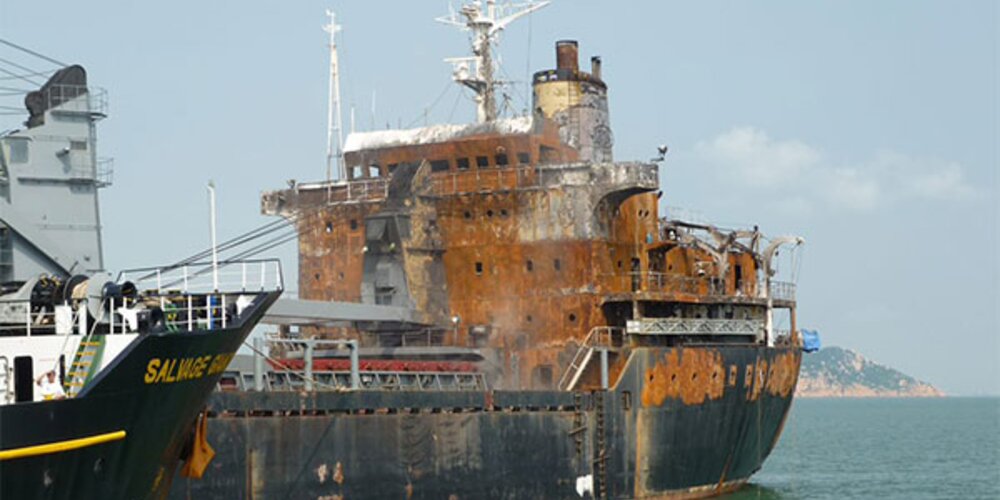 Lea McDonald and Adrian Scales are working with the UK's National Fire Chief's Council and other interested stakeholders to help educate fire services around the country on the risks, challenges, resources and planning needed to respond to a maritime incident or fire around the UK Coastline.
Lea is a Fire Investigation expert at Brookes Bell, with more than 30 years of experience working with the West Midlands Fire Service; latterly working in a highly trained specialist fire investigation team. He explains that, while a vessel is in UK national waters any response to a fire incident is managed by the Maritime Coastguard Agency (MCA), but as soon as the vessel is berthed alongside, or where the incident occurs while the vessel is already alongside, it becomes the responsibility of the local fire service.
Brookes Bell has contributed towards the National Fire Chief's Council regular maritime meetings for several years. But during the discussions it revealed there are only limited resources around the UK who are specifically trained to handle maritime incidents. As a result, Brookes Bell is assisting in forming a working group to share their knowledge and experience, and to educate personnel about the scale and challenges of responding to ship fires.
Lea and Adrian have extensive experience in this area, attending ship fires all around the world, each year. "There are lots of issues to consider" says Lea. "Firstly, when the fire is reported, it's normal practice to send one or two fire appliances to the scene for the attending officer to make an assessment. In reality, for a fire on a ship you may to need up to 20+ fire appliances - which means borrowing from neighbouring services, and you may need them for quite some time - hours, days even longer."
"Furthermore, if you've never been on a big bulker or container ship, the scale of a fire onboard can be daunting, the vessel may be 60m wide and 400m long, with only one, or occasionally two, gangways for access. With a container ship fire, combustion events can re-occur many days into discharge operations."
"In a house fire the breathing apparatus is sufficient for 30-40 minutes, but in a ship fire, a first responder is going to need extended duration breathing apparatus that can operate for much longer periods and that's not equipment that's simply 'kept on the shelf'."
Brookes Bell plans to work with shipowners and ports, where required, to help to arrange 'training exercises' on different vessel types appropriate to each region such as RoRo ('Roll-on, Roll-off' for vehicles), container and bulk vessels for fire services professionals around the country. This would allow Lea and Adrian to highlight the potential bottle necks, demonstrate the (limited) resources and equipment on board and explain the challenges of layout and scale. For example, in a ship fire, water is the most easily accessible resource to fight a fire, but the vessel type and stability must be considered at all times when trying to extinguish and control a fire.
Brookes Bell would also assist the fire services, where requested, to help with the initial assessment of any incident, advising on the vessel layout, location of the accommodation, using their maritime knowledge to answer key questions.
Looking ahead, Lea believes that RoRo vessels pose a particular risk as the number of hybrid and electric vehicles being shipped increases.
"In the UK, the Government has committed to phasing out all petrol and diesel vehicles by 2030. Other industries have experienced problems with lithium batteries, similarly the batteries in hybrid and electric vehicles can heat and combust. The batteries have a super-heating reaction, which is very difficult to stop. One European national fire service has resorted to filling a container with water and dropping the entire vehicle into the water-filled container. But this would hardly be an option on a RoRo vessel, which is essentially a metal box filled with a car park and very restricted access! These fires take less time to establish, move faster and have serious consequences.
"We need a new methodology to effectively approach and manage firefighting on ships. At the moment there are limited capabilities. We're keen to help support fire services personnel, to ensure that when an incident arises, they have a much better base layer of knowledge and understanding which will hopefully assist in ultimately making their job safer."