Norwegian Cruise Line chooses Brookes Bell's Safe Return to Port Solution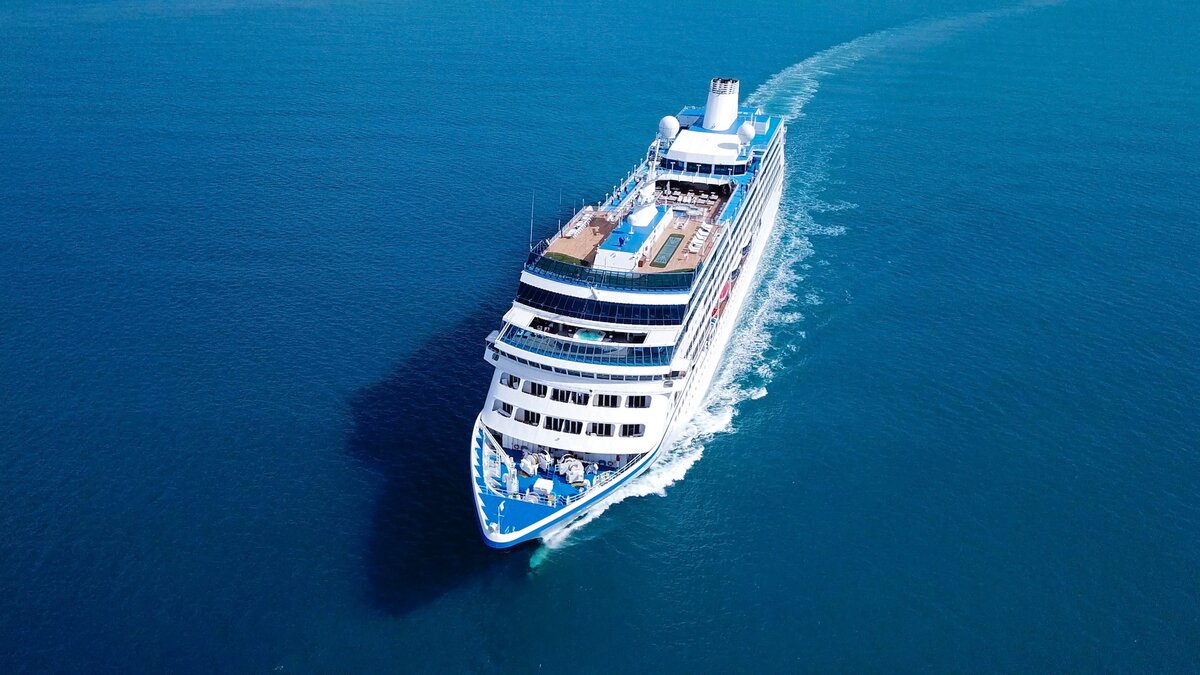 Norwegian Cruise Line has chosen Brookes Bell's Safe Return to Port solution for its Breakaway class of vessels. The SRtP Onboard™ software helps with the management of the response to casualties by providing crew with relevant guidance to support each situation and restore system functionality.
Brookes Bell, the leading international multi-disciplinary marine, scientific and technical consultancy, has been contracted by Norwegian Cruise Line to deliver its innovative software solution SRtP Onboard™ across its Breakaway Plus class of vessels. Brookes Bell was engaged directly by the Meyer Werft shipyard for these tasks whose close collaboration greatly enhanced the final output to Norwegian Cruise Line Holdings Ltd.
The software was installed on the newly launched Norwegian Cruise Line ship, Norwegian Encore in December 2019 including the delivery of training to all crew involved. The software will be rolled out across other vessels including Norwegian Escape, Norwegian Bliss and Norwegian Joy by 2020.
The SRtP Onboard™ software assists with the management of the response to casualties by providing crew with relevant guidance to support each situation and restore system functionality. The software monitors the response in real time and simplifies a complex logistics process by assigning tasks to groups, either through Wi-Fi connected devices or in paper format, with the required details needed to complete the actions.
Following the introduction of the Safe Return to Port regulations in July 2010, the responsibility to show continuous compliance across a vessel's lifetime, post build, lies with the operator. SRtP Onboard™ supports demonstration of compliance to Flag by recording all SRtP drills and also complies with the specific requirements of the Bahamas Authority Marine Notice 03.
The system is designed to provide an onboard knowledge base which can be improved after every drill, continuously increasing the efficiency of the SRtP casualty response process.
Vittorio Vagliani, Head of Software at Brookes Bell said: "SRtP Onboard™ is a tried and tested solution to assist vessel operators manage the regulatory requirements and prove compliance. Our solution also goes beyond compliance, providing the crew with a wealth of useful information on the systems onboard"
Giovanni Canu, Vice President Special Projects and Operational Support at Norwegian Cruise Line, said: "In order to ensure our fleet is ready for the operational requirements of Safe Return to Port regulations, we selected Brookes Bell's SRtP Onboard™ software. This offers an efficient and informative solution that has already successfully been installed on Norwegian Encore and will be installed on the rest of our Breakaway Plus class vessels. We also expect to extend this solution to Norwegian Breakaway and Norwegian Getaway."
Practical Considerations When Laying Up High-Value Vessels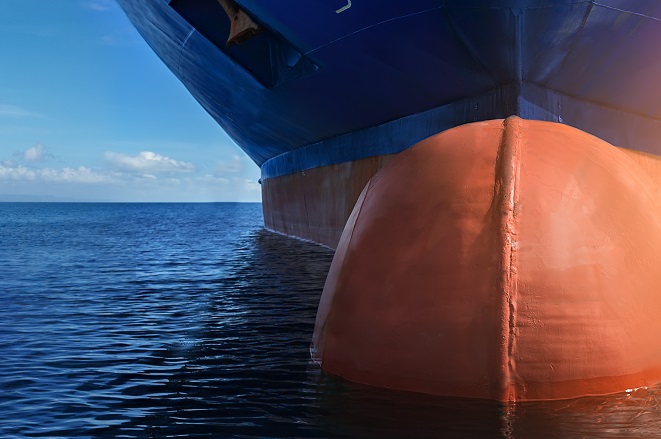 Laying up a vessel is a complex decision, incurring significant costs, and as a result proper planning is vital, says John Gibson, our Head of Asia.
Even in these COVID times, obviously the need to layup a vessel has to be weighed, and with a significant downturn in cargos, it is may be better, operationally, to merely slow steam rather than to commit to the significant costs of layup – or indeed to either sell or scrap the vessel.
However, if the decision to layup has been made, proper planning is a must. All plans should be fully detailed and approved by class, flag state, local authorities, and the vessel's P&I and H&M machinery insurers.
First and foremost is the need to find a sheltered cosy bed where the vessel can be laid up. Typically, there are a number of traditional areas where layups take place, including Loch Striven up in Scotland, Labuan over in Malaysia.
It is important that the seas and the seabed conditions allow the vessels to be safely anchored and moored together with little fear of the vessels shifting. In this respect, the annual wind and weather conditions for those locations should also ensure that that the anchorage is not susceptible to hurricanes or typhoons.
Moreover, especially with high value vessels such as LNG tankers, the temperature and humidity at the location should not be too extreme or at least should not vary too much. The marine growth on the underwater hull will be a factor when choosing the right location.
However, it is not just the environmental and seabed conditions that are important when it comes to choosing a location – the location should be close enough to major trading areas and other vessels to facilitate both the layup and reactivation process. As such, it should also be close enough to shipyards and third-party assistance, such as harbour and salvage tugs, and to allow for ease of manning the vessel during the layup and reactivation without being too close to active shipping lanes.
The latter being also a requirement in order to maintain the safety and security of the vessel, particularly from the likes of pirating or theft. The ability to be able to cost effectively maintain a limited, skeleton, crew is one of the reasons why Loch Striven and Labuan are highly featured when laying up vessels for extended periods.
However, manning levels must still be high enough to ensure that security issues such as fires or floods are properly provided for whilst still ensuring that the costs of layup are kept as low as possible. Critical equipment such as bilge and fire pumps along with fixed and portable firefighting systems need to be kept ready for use should something go wrong.
In addition to maintaining critical equipment required for any casualty response, the level of maintenance of the vessel's other equipment, tanks, and hull itself needs to be planned for, and those plans need to be approved again by both class and the vessels insurers.
For tanks and critical equipment, such as the main and auxiliary engines, preservation methods may be carried out. For example on LNG vessels, cargo tanks, cargo equipment, and pipeline and valves are often fully inerted to eliminate as much oxygen as possible and to maintain and a dry, atmosphere of nitrogen so as to minimise the chance of any long term corrosive effects.
It is fair to say that the more maintenance is carried out on the vessel and her equipment during the layup period, the easier and shorter any reactivation time will be.
Furthermore, part of the process of choosing the area where the vessel or vessels are to be laid up depends also on the length of period which the they are to be laid up, which can range between a few days to about over ten years. This will affect the time needed for reactivation as well as the allowable levels of crewing required by local regulations.
Also, when the vessel is to be laid up for a long period with minimum manning, then it is critical that the mooring calculations are properly carried out and approved by the vessels class, local requirements, and insurance.
However, as we are seeing now, it is not always possible to know or to predict how long the vessels may be laid up for. This can make a big difference when it comes to the needs and demands of reactivation. If layup plans are sufficient, then it is likely insurance claims during layup should be minimal, and with good planning and some luck, then the insurance claims during reactivation will be, at the very least, acceptable.
Spotlight on software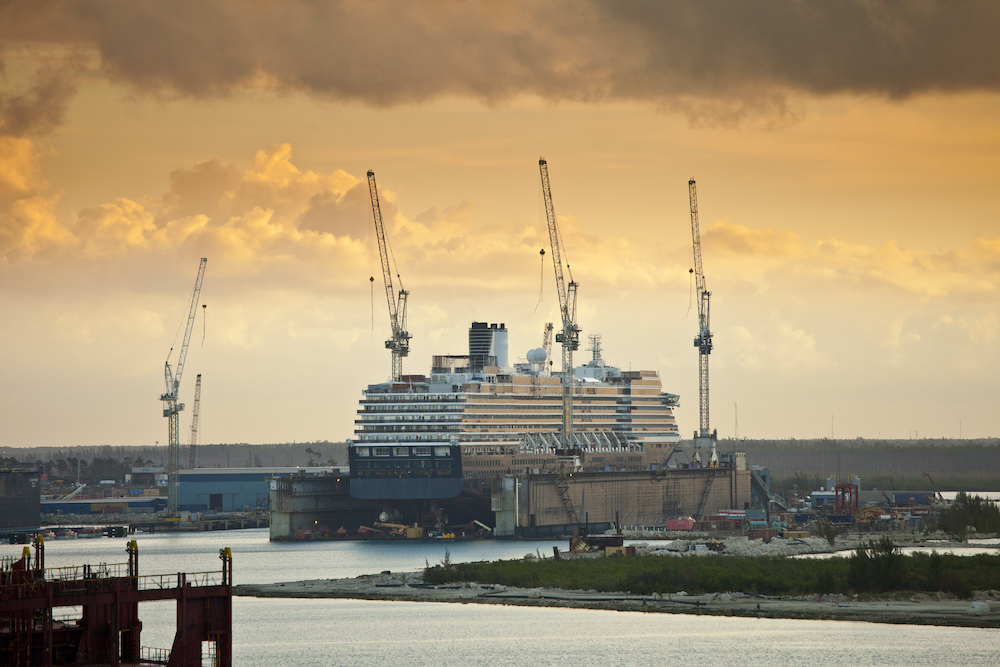 Brookes Bell has developed a unique set of software products to support operators, shipyards and ship designers, helping them to meet regulatory requirements during a vessel's design process and when it's operational. The specialist team led by Vittorio Vagliani, Director of Software Engineering, is based in Glasgow and offers a number of specialist software tools for the passenger vessel industry.
Based on a strong experience with the SOLAS Safe Return to Port regulations, Brookes Bell offers two unique products in this field: SRtP Onboard™, a software tool that supports the crew in managing the response to an SRTP casualty or drill, and Systema™, a tool created for ship designers and shipyards to evaluate the level of redundancy of a ship's systems against the SRTP provisions and IMO guidelines. The regulations work on the basis that the ship is its own best lifeboat, and cover systems primarily in four areas; power and propulsion, safety, navigation and communication and safe areas.
Vittorio explains that Brookes Bell's EVI™ software product is an advanced pedestrian dynamics tool used for evacuation analysis. It allows shipyards and ship designers to assess their vessel designs against the latest IMO regulations. Talking about the Safe Return to Port software, Vittorio says that: "Systema™ has been successfully applied to circa 18 cruise ship designs to date, users can create a digital twin of all the systems onboard the vessel, modelling how each one is interconnected and dependant with the rest.
"For example, it might be used to show how the freshwater systems are connected to specific pumps, which in turn are dependent on power from a switchboard. This modelling allows the evaluation of the implications of any damage and how in the event of such damage, the onboard systems might be restored with manual actions. This is an incredibly complex task and for the average cruise ship means evaluating more than 20 different interconnected systems against hundreds of differing potential casualties."
Traditionally, safe return to port studies have been desktop-based studies using the Failure Mode and Effect Analysis (FMEA) methodology. The major downside of FMEA is that it cannot model every possible failure mode. By comparison, Systema™ can incorporate all the required systems, in detail, and it provides an accurate and repeatable evaluation of redundancy, highlighting the local and global implications of any casualty and calculating critical failures. Ultimately, Systema™ is created to support certification and automatically develops the documentation necessary to prove that the system design is compliant and to obtain Class approval.
Vittorio adds: "In many ways the industry is still evolving how it deals with the IMO regulations for a ship's safe return to port and Systema™ provides a step improvement in capability, detail and comprehensiveness of an evaluation when compared to a traditional FMEA.
"Cruise ships in particular are getting bigger than ever before and far more complex, with more and more at stake, designers and operators need to be as confident as they can be that every eventuality has been comprehensively planned for."
He continues: "Our team is made up of highly qualified experienced specialists capable of developing bespoke software for both in-house and commercial applications. Our projects cover everything from evacuation modelling, Safe Return to Port and sea keeping analysis to decision support systems. We have the tools and the expertise to offer owners, operators and designers unrivalled insights and business intelligence in this challenging regulatory area."
Brookes Bell's new metallurgy, fuel testing and paint analysis laboratory takes shape...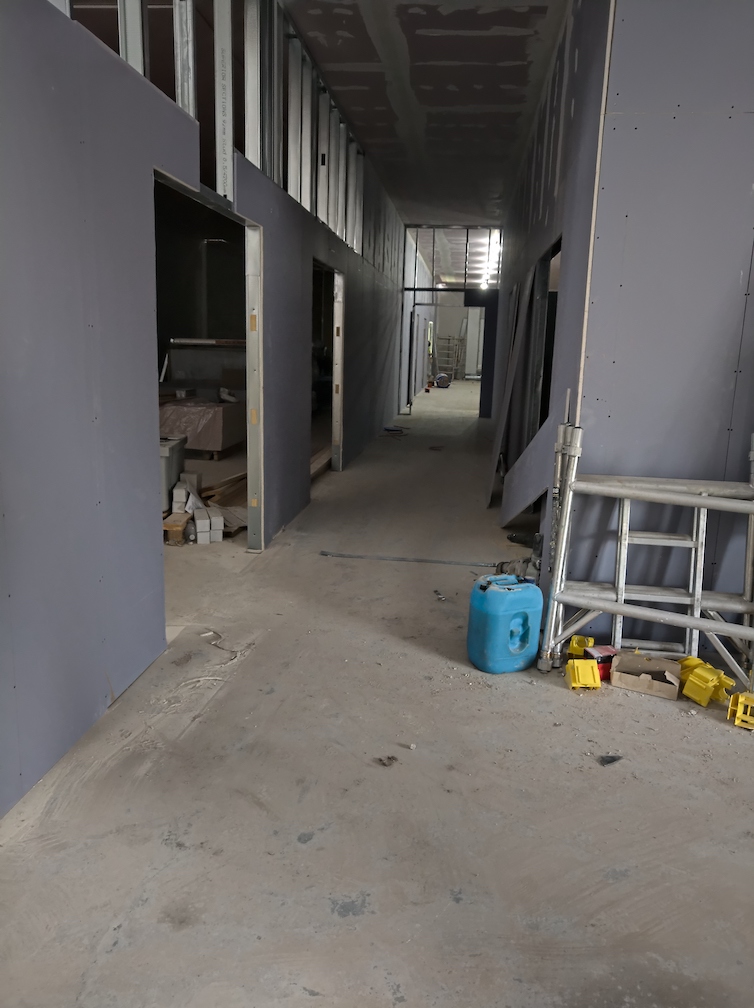 Work is well underway on our new high-end laboratory which will deliver comprehensive metallurgy, fuel testing, paint analysis and advanced non-destructive testing facilities. The new 8,000 sq. ft facility is being built in the northwest of the UK (near Liverpool) and will be up and running in the next month.
We are at a critical, but exciting stage as the paths of the project, which were once remote from each other, start to converge. We will soon reach the end of the building stage and will straight away begin the fit out of our new equipment.
There will be an opening event, albeit virtual, and we will provide more details soon. Click here to see the latest time lapse video showing our new laboratory taking shape.
Meet a Brookes Bell Expert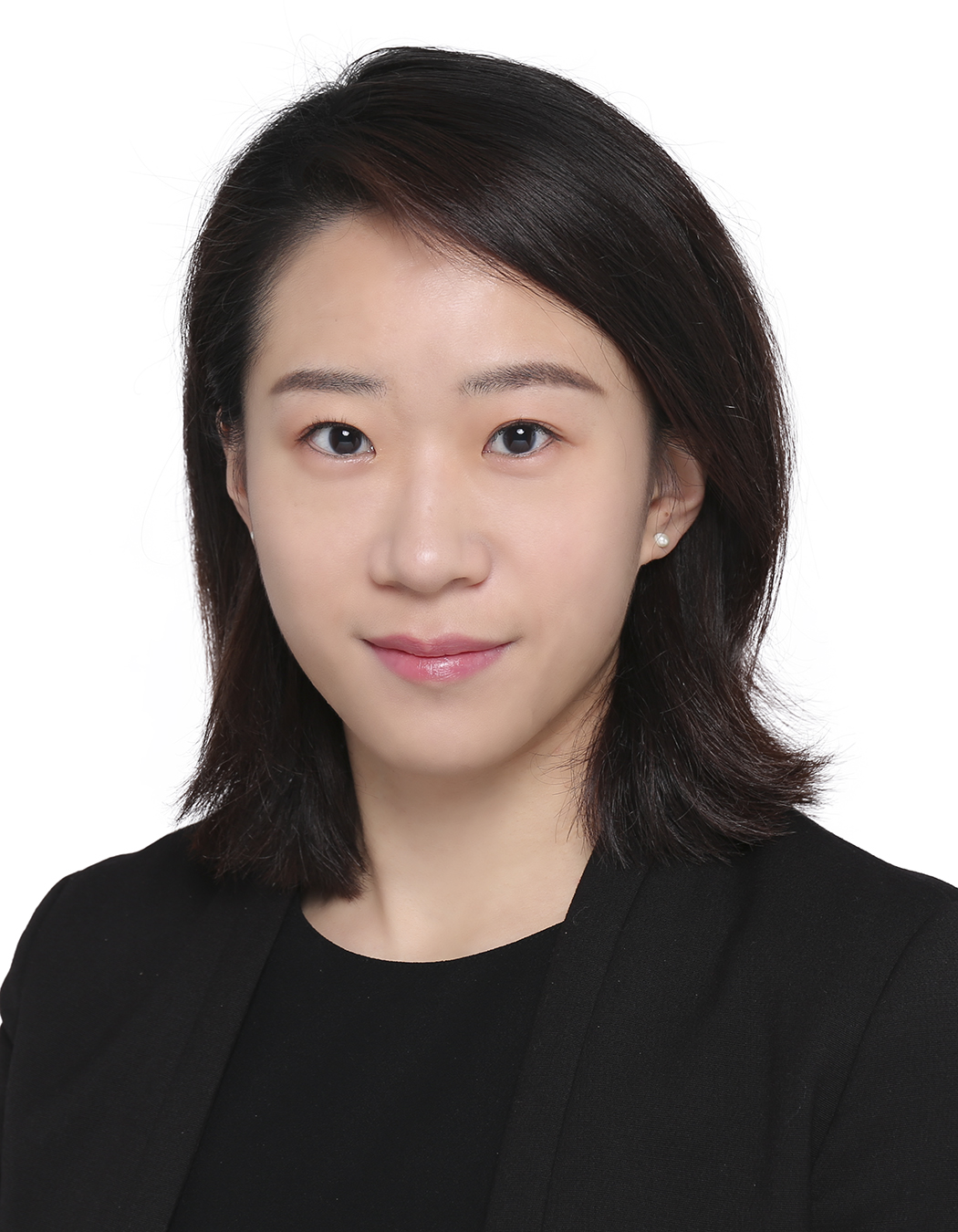 After completing her MSc and PhD in Chemistry, Wen Li wanted a job where she could apply her scientific knowledge direct to daily life, and where she could actually see the tangible contributions of her work. She about her role as a cargo scientist with Brookes Bell.
Making the switch to the maritime industry and ditching the usual corporate attire of high heels and makeup did not cross my mind at all when I was considering my career options initially.
Having obtained my MSc and PhD in Chemistry at The University of Manchester in the UK, I wanted a job in which I could apply my scientific knowledge directly to daily life, where I can actually see the tangible contributions of my work.
I took the plunge and joined a London-based bioengineering start-up for wastewater treatment, where I was responsible for developing and scaling up a novel bio-based material for the capturing of micropollutant in wastewater using my knowledge of chemistry.
However, when I was approached by Brookes Bell to join as a consulting cargo scientist, I had no hesitation to make the switch. As an avid traveller, I must admit I was particularly drawn to the travel prospects of the job. This was something new for me – definitely a break from my usual desk-bound job – and I could still apply my scientific knowledge at a practical level.
Having joined Brookes Bell in December 2018, the journey so far has not disappointed me. Just last year, I easily travelled for more than a quarter of the year to various ports in China, from the North to the South, and I was truly fascinated by developments at the port area which I never knew before.
The practical learning experience on the job has been extremely rewarding for me as I get to learn more about the maritime industry every day. I have dealt with and been involved in claims for various types of cargo damage, such as grains and especially soybeans, chemical contamination, fruit deterioration, contamination to frozen seafood, liquefaction of Ball clay cargo, fire investigation of self-heating cargo in containers, to name a few.
I also attended laboratories to witness testing and visited local factories for investigations of loss where needed.
China is the world's largest importer of soybeans. So naturally, a bulk of the claims I see involve this type of cargo.
Just last year, I dealt with many soybean cases which claimed for self-heating damage of the cargo by the receivers. Most of them were caused by delay of voyage and/or original low quality of the cargo. For these disputes, I did inspection onsite during discharge and visited few soybean processing factories.
At this stage, I cannot stress how important it is to gather the right evidence and obtain a representative sample of the alleged damaged cargo – not only for grain cargoes, but for all types of cargoes – as it is essential for our investigation of causations of a case.
If there are no reliable samples to be analysed, there would be nothing much we or other professionals can use for investigation. This is an essential step in evidence gathering, which the outcome of a dispute usually hinges on.
While I can comfortably investigate a claim on my own now, I still remember that it was not always smooth sailing for me when I first joined – I was still very new to the industry and had little understanding of the various types of cargoes.
Thankfully, I was provided training at Brookes Bell who have given me a good understanding of the maritime industry to tackle the daily demands of my job. I was also able to quickly pick up the ropes under the guidance of my very experienced mentors, who are also extremely supportive and nurturing. To me, Brookes Bell is like a supportive family that I can count on 24/7, especially when I am out on a case.
Even today, whenever I try to explain to my family and friends what I do at Brookes Bell, many of them are still pretty much clueless and only have a vague understanding of my job!
However, that is completely understandable as the nature of my work is very dynamic and brings me different sets of challenges each time – all which I thoroughly enjoy and keeps me thinking on my feet.
---