Spotlight on Marine Engineering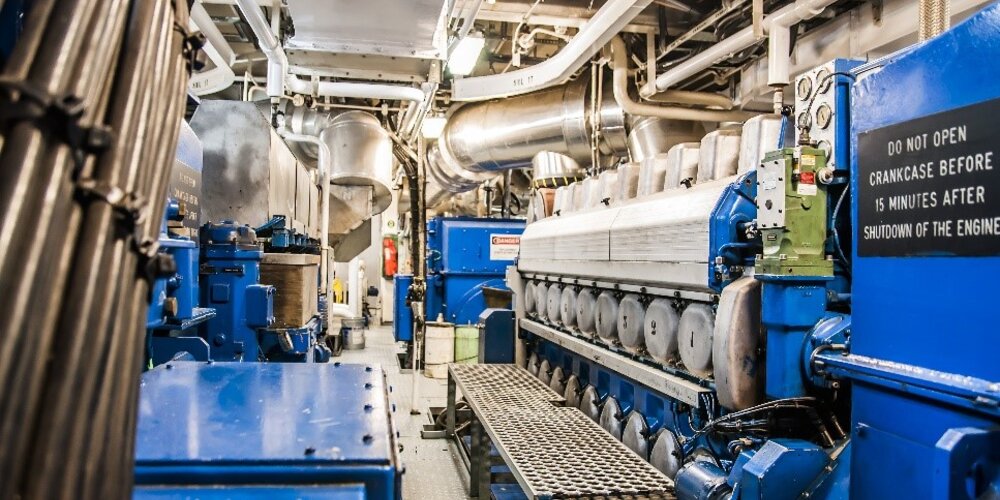 Marine engineering is a longstanding and fundamental Brookes Bell expertise; it was one of our founding disciplines and remains a core skillset. Our marine engineers are all qualified chief engineers with many years' seagoing experience under their belts. All are professionally registered (or working towards registration) and prior to joining us, many had augmented their sea time with experience as technical superintendents, in shipyards or in other marine industries. We utilise this experience to efficiently meet the needs of our various clients.
The synergy of our team and the quality of our expertise – which is never compromised by out-sourcing - enables us to effectively support our valued clients across a wide range of issues, disputes and incidents. Our instructions include matters related to machinery failures, fire, bunker disputes, crane damages, condition surveys, vessel technical management, construction and redelivery disputes and many other marine related matters, where our clients require robust, balanced and sound technical opinion. Our forensic approach to investigation is recognised globally and we routinely apply this to our work.
As well as the more litigious opinion and investigative instructions, other consultancy and general engineering survey work fall within our expertise. As an example, Covid-19 has prevented many companies from sending their own supervisors to shipyards in China and so, today, we are increasingly being called to investigate problems arising from poorly supervised newbuilds, scrubber installations and repair work.
A multi-discipline approach is often vital if the true cause, effect and long-term implications of any marine casualty, dispute or investigation are to be fully understood. To ensure we present a holistic and comprehensive solution to our clients, our marine engineers are supported by in-house complementary expertise, including tribologists, naval architects, metallurgists and fuel chemists. This offers our clients a direct transfer of case knowledge between the experts required to fully investigate a matter, whilst simplifying and expediting the logistics of doing so.
Prevention is always better than cure and, given our extensive and broad incident investigation experience, we can bring our first-hand knowledge of lessons learnt to prevent recurrence and reduce the risk and consequences of loss to various stakeholders. Supporting these activities, we often contribute to P&I Clubs' loss prevention activities and guidance.
With marine engineering teams in the UK, China, Hong Kong and Singapore, we are on hand to offer first-class advice and support. We look forward to supporting you and please do get in touch if you think we can provide assistance.