The 10th Hong Kong Seminar
Climate change is affecting different aspects of our lives, including maritime industry. Our multi-disciplined team of experts held a seminar for 65 guests on 10 May 2018 at Renaissance Harbour View Hotel on the theme of Challenges Presented by Modern Ship Design. This event successfully brought clients' attention on how today's worsening weather conditions will impact our industry.
To set the scene for the seminar, Captain Graham Hill enlightened clients on weather and its effects on the sea and consequently the ships. Then, Tim Moss and Luigi Petrone introduced what could happen to sensitive cargos such as Group A cargoes under rough weather. After that, Brendan Cuffe, our engineer from Shanghai, presented on how environmental considerations impacts the shipping industry as it strives to reach the 2020 sulphur reduction goals, lower marine emissions as well as ballast water management. Finally, Luigi rounded up the night with a concise explanation of the relationship between increasing sea water temperature, marine fouling and fuel consumption.
The seminar not only raised clients' awareness on worsening weather and environment but also provided a platform for seeking solutions. One of the clients commented that "Prevention is better than cure. It is good to know why the weather is changing and what can be done to prevent further damage. We all are socially responsible for the state of today's world."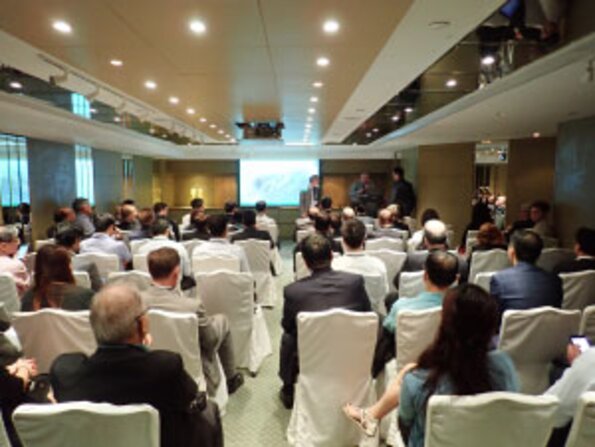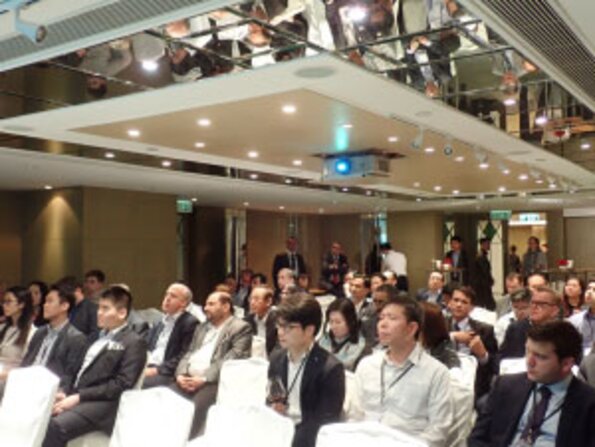 ---