ABB Unveils Ship Propulsion Concept Which Promises to Drastically Increase Ship Efficiency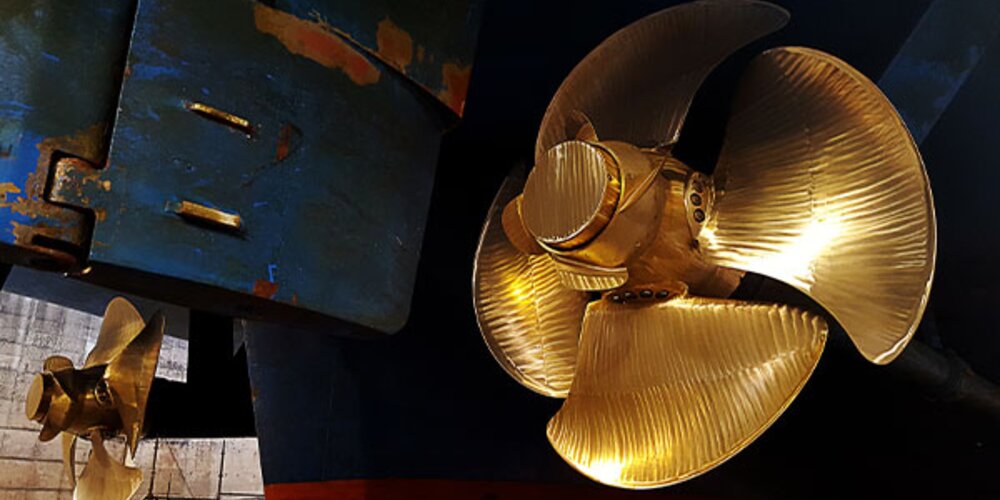 Multinational engineering firm ABB has revealed an 'industry-first electric propulsion concept' dubbed ABB Dynafin™. It is claimed that the new technology could reduce propulsion energy consumption by up to 22% compared to a conventional shaftline.
In a statement, ABB said that the new technology has been 'inspired by the dynamic motions of a whale's tail', and is the result of over a decade of research, development, and testing. It is expected that the first Dynafin™ prototype will be ready by 2025.
The new propulsion concept centres on a main electric motor that powers a large wheel rotating at a moderate 30–80 rounds per minute. From this wheel extends a set of vertical blades, each controlled by an individual motor and control system.
The combined motion generates propulsion and steering forces simultaneously, enabling significant efficiency and steering precision.
Commenting on the new technology, Juha Koskela, Division President, ABB Marine & Ports, said:
"ABB Dynafin™ shows what is possible when marine engineers pursue radical innovation and progress, inspired by the interplay of evolution and technology. This solution is all about operational efficiency and emissions avoidance, leveraging innovations from the brightest minds in marine and propulsion engineering. I want to thank the whole team for their persistence, resilience, innovativeness, and years of hard work".
The new technology has been subjected to an independent study conducted by OSK-ShipTech A/S which found that it provided 'verified savings in propulsion energy consumption of up to 22 percent compared to a conventional shaftline configuration'.
Furthermore, ABB states that Dynafin™ could be used in conjunction with electric propulsion power systems, battery and fuel-cell technologies, thus becoming 'zero-emission'.
It is expected that ABB Dynafin™ will initially be available in the power range of 1-4 MW per unit, making it suitable for medium-sized and smaller vessels. Examples of suitable vessels provided by ABB include ferries for passengers and vehicles, offshore support vessels operating at wind farms, and yachts.
ABB have also claimed that Dynafin™ reduces noise and vibration levels, improving passenger and crew comfort. It also delivers superior manoeuvrability and positioning performance.
Interested in innovative ship design?
Then speak to Brookes Bell's naval architects today. Deeply experienced and versed in the fields of fluid mechanics, structural analysis, heat transfer, fluid flow and more, our naval architects can support you in the design of efficient, eco-friendly vessels.
For more maritime industry insights and information, read the Brookes Bell News and Knowledge Hub…
Containerships Currently Moving at All-Time Low Speeds | Innovative Graphene-Based Propeller Coatings to Be Used by Stolt Tankers | Sailing Cargo Company Marks Debut Voyage
Author

Andrew Yarwood

Date

05/07/2023