Innovative Graphene-Based Propeller Coatings to Be Used by Stolt Tankers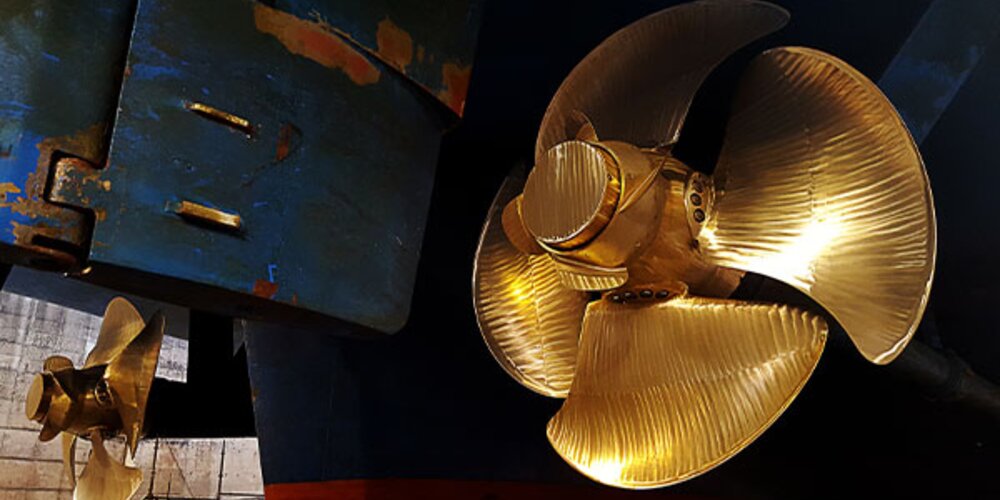 Stolt Tankers, the world's largest operator of sophisticated chemical tankers, has entered into a partnership with Graphite Innovations & Technology to apply a novel graphene-based propeller coating to its fleet.
The coating, named XGIT-PROP, is a two to three coat graphene-based coating that is designed to reduce the growth of fouling on ship propellers and reduce the frequency of propeller 'polishings' or cleanings.
The XGIT-PROP coating is also designed to maintain the propulsive efficiency of the propeller and reduce damage due to cavitation, which in turn will reduce noise emissions.
The partnership takes the form of a two-year agreement whereby Graphene Innovations & Technology (GIT) will apply the coating to 25 of Stolt Tankers' ships.
Prior to the partnership, the coating had been trialled on the Stolt Acer. The trial proved successful, with Stolt noting a significant reduction in fuel consumption and a concomitant improvement in fuel efficiency.
Commenting on the partnership, Jose Gonzalez Ceils, Energy and Conservation Manager at Stolt Tankers, said:
"The collaboration represents our continued focus on decarbonisation. We have several sustainability ambitions and see GIT's propeller coatings as a simple way to maximise fuel savings and minimise emissions.
The shipping industry needs innovators like GIT to help drive change and make a significant positive impact on our oceans. Our agreement with GIT will mean we can protect our oceans without compromising operational efficiency. This is an exciting move forward for our company".
Mo AlGermozi, Co-Founder and CEO at GIT, said:
"I can't say enough about the Stolt Tankers team and their desire to achieve their ambitious sustainability goals. Our XGIT-PROP puts this desire into action.
They were able to measure significant improvement in fuel efficiency while ensuring they help maintain healthy and vibrant oceans. GIT is honoured to partner with Stolt Tankers in supporting their green shipping activities in our oceans".
Brookes Bell: the marine coatings specialists
No matter what type of paint and coatings support you require for your vessels, Brookes Bell can provide it.
Our maritime paint and coatings specialists can provide you with a range of services, including:
Vessel surveys.
Coating failure investigations and analytical services.
Paint and coatings forensic analysis.
Antifouling and biofouling consultancy services.
What's more, our paint and coatings services are available 24/7 anywhere in the world.
For more maritime industry news, insights and developments, read the Brookes Bell News and Knowledge Hub…
Environmental Group Seeks New Measures to Tackle Underwater Noise | What is Tribology? | The Jones Act and Offshore Wind: The Challenges & Opportunities
Author

Andrew Yarwood

Date

24/04/2023