Brookes Bell Singapore – going from strength to strength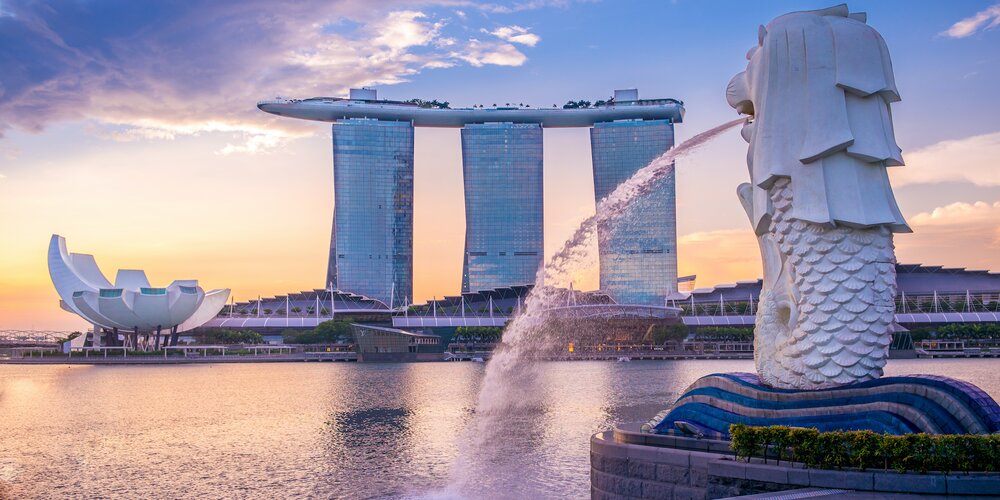 Asia's position as the beating heart of the global maritime industry continues to become more pronounced as vessels use critical shipping lanes across the continent to connect East and West for all manner of cargoes. At its core is Singapore, which was recently named as the world's top maritime centre for the 10th consecutive year by the annual Xinhua-Baltic International Shipping Centre Development Index (ISCDI) report.
According to the ISCDI report, Singapore has held this position for more than decade due to its established ecosystem of professional global maritime services that are vital to maritime trade.
Brookes Bell's base in Singapore is a critical part of that ecosystem. With more and more vessels and cargoes moving around and through Asia, the need for Brookes Bell to be in that hub to support ship owners, charterers, underwriters, insurers and local governments with necessary maritime technical and scientific services is now paramount. With a presence stretching back over twenty years, in Hong Kong and Shanghai already, Singapore became the natural next step for Brookes Bell's operations in Asia and last year Brookes Bell celebrated 10 years of operations in Singapore.
Brookes Bell's operations in Asia have a long and successful history, albeit challenged in particular by the circumstances surrounding the Covid pandemic in the region. However, deeply ingrained in its ethos, remains a commitment to providing exceptional maritime surveying, investigation services and expert witness work.
"Maritime is a reactive industry," said Tom Ainsley, Director of Marine Engineering, Asia. "And as a business, we need to remain agile." Tom recently moved from Brookes Bell's operations in the United Kingdom to head up the Asia team and to replace John Gibson who has moved into a consultancy role in Thailand.
"As maritime cases become more complex, it is important that we have the right people in the region to support our clients," adds Tom. "We are investing heavily in the region", he continues, "adding in disciplines that reflect the nature of the cases we are seeing."
As a Chartered Marine Engineer with a First-Class Certificate of Competency (Motor) and additional qualifications including a Bachelor of Engineering Degree (with Honours) in Marine Engineering and Management and a Master of Laws in Maritime Law (with distinction), Tom's skills are vital to the clients in the region.
Tom notes that a lot of Brookes Bell's work out of Singapore has been requiring more than one area of expertise. Whether it's Mariners, engineers, metallurgists, fuel chemists or scientists – cases, and with them client needs, are changing. And Brookes Bell is evolving with those changes.
"With the new team members and more to come, we now have a very strong presence in Singapore and the wider region, with these being incredibly important areas for the maritime sector. We have also recently undertaken cases across Southeast Asia, including Indonesia, Malaysia, and Thailand for all manner of incidents, including collisions, floodings and machinery failures. As the region develops and the types of case continues to evolve, it is vital that we are flexible to the needs of our clients and we are where they need us to be."
Tom concludes, "We are proud of the strong and experienced team we have in place here in Singapore, many of whom have vital seagoing experience. And as we grow, we will continue to bring the best talent available on board, regardless of where they are based."
"Our recruitment covers both local and international recruits as we realise the importance of having local knowledge to address the ever-changing nature of work in the region."
Brookes Bell's position in Singapore is bright following a successful 10 years. With the wider Asian maritime industry continuing to grow in size and scope, Brookes Bell remains a critical part of the shipping ecosystem, both in Singapore and wider region.
Author

Anthony York

Date

17/11/2023