Lack of Shipyard Capacity Could Impact Decarbonisation Retrofits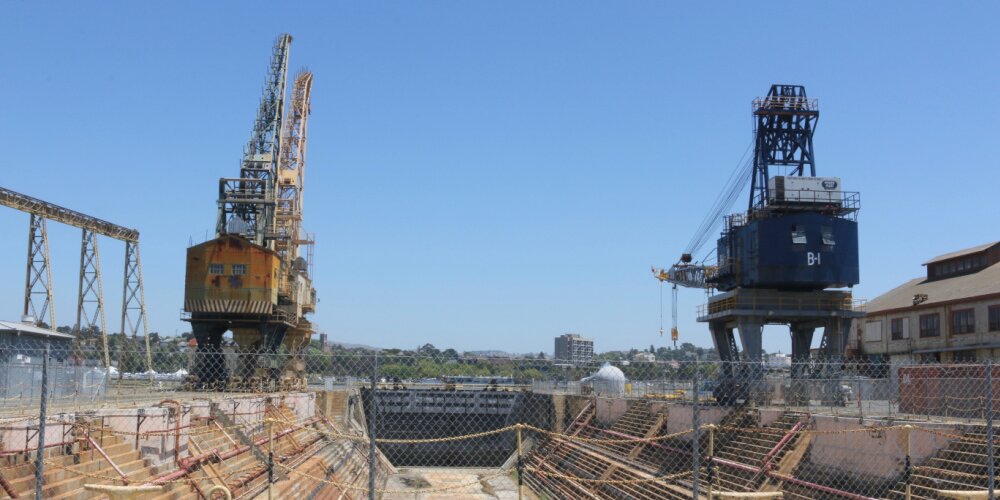 A new report issued by Lloyd's Register warns that a lack of yard capacity and capability could have a detrimental impact upon the maritime industry's attempts to decarbonise via the retrofit of existing fleets.
The Engine Retrofit Report has examined the state of technology, integration and compliance, and the business care for retrofitting vessels. The main finding was that a lack of capacity and capability could well impede the uptake of alternative fuel technology onboard existing ships.
According to the report, there are in the region of 9,000 to 12,000 large merchant vessels that could undergo engine retrofits by 2050. However, the Engine Retrofit Report highlights a number of key barriers to achieving this:
A limited number of yards capable of handling conversions.
The need for new and improved skills in naval architecture, electrical engineering, and fuel handling.
System integration - significant changes are required to vessels in order to accommodate alternative fuel systems. These include larger fuel tanks, space for fuel preparation equipment, and the requirement for larger double-walled piping.
The report also highlights the potentially significant cost of the alternative fuels themselves, as 'the use of renewable methanol or ammonia would significantly increase fuel costs, in some cases more than doubling for vessels'.
Admittedly, the report does also outline a low-cost scenario for alternative fuels, 'where fuels decrease in price and carbon pricing rises, (which) could tip the balance in favour of alternative fuels'.
Commenting on the report and its findings, Lloyd's Register's technology director, Claudene Sharpe-Patel, said:
"Decarbonising the existing fleet is crucial for reducing the maritime industry's greenhouse gas emissions. Without significant progress in this area, there could be as many as 20,000 commercial vessels relying on fossil fuels by 2050.
We must, therefore, focus industry efforts on addressing the issues that LR's Engine Retrofit Report raises such as yard capacity, conversion capability, and system integration, helping stakeholders from the maritime value chain navigate the obstacles to installing future fuels technology on the existing global fleet".
Maritime fuel consultancy support
Whether you're dealing with a traditional bunker fuel, or one of the newer generations of VLSFOs, Brookes Bell's fuel team can help.
Our fuel team consists of marine engineers, tanker Master Mariners, fuel chemists, and laboratory chemists and is able to investigate and advise upon a broad range of fuel-related issues.
For more maritime industry insights, news and information, read the Brookes Bell News and Knowledge Hub…
Blue Ammonia to Be Widely Available for Maritime Industry by 2027 | Mitsubishi Shipbuilding Tests Ammonia Handling System for Vessels | Study Suggests Fuel Content Discrepancies May Be Present in 39% of Global Bunkers
Author

Anthony York

Date

02/11/2023