LNG and Container Ships Dominate Newbuild Orders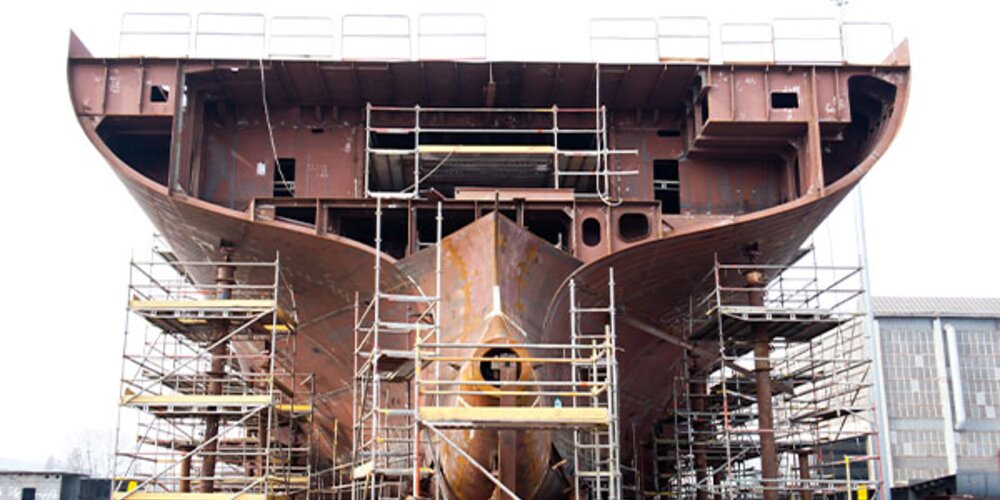 With global supply chains and energy markets seeing increased demand, LNG and container ships are dominating newbuild orders according to a new report.
The rise in new build orders from the containership and LNG sectors is being driven largely by the promise of lucrative returns, according to Allied Shipbroking:
"The sentiment of the newbuilding market continued to follow its upward trend with the containership sector holding the dominant role in terms of fresh projects, with its lucrative returns still providing ample ground to entice further investment as most perceive these markets as holding longer than initially perceived.
This positive market regime is also reflected in the current containership prices which are holding at five year highs.
The same price trajectory is observed in the gas carrier sector for which three fresh projects came to light this week, giving an extra vivid tone to the already existing positive momentum.
In addition, the even bigger boost in the shipbuilding market was also given by the dry bulk sector and more specifically in the smaller segments, with the order for 10 Ultramax vessels at a Chinese yard at firm price levels.
The absence of the placement of new orders for some time combined with the encouraging second hand values and the positive freight market momentum are all bullish factors that have contributed to the dynamic reemergence of this sector in the shipbuilding market".
This is certainly a very positive development for the global shipping industry, but can it be expected to continue?
With the global realignment of energy flows, particularly as Western Europe turns away from Russia and seeks gas from the U.S., as well as increased demand for LNG across Asia, it certainly seems demand for newbuild LNG vessels will remain robust at least in the near term (if not beyond that).
Likewise, the resurgence in global demand for consumer products and commodities following the lifting of Covid-19 restrictions continues to hold strong, despite inflationary concerns in many markets. So, it's possible that demand for newbuild container ships is likely to remain robust over the next few quarters at least.
As always, Brookes Bell will be monitoring these trends and developments closely.
Newbuild consultancy support
Are you commissioning a newbuild vessel? Then consider talking to our naval architects first.
At Brookes Bell, our naval architects have experience in:
Ship design.
Class and regulatory compliance.
Shipbuilding and in-service support.
Structural analysis and design.
Advising on newbuild compliance.
Begin your newbuild project on the best possible foundation, with Brookes Bell.
For more maritime and energy industry news and developments, explore the Brookes Bell News and Knowledge Hub…
Will $100 Oil Become the New Normal? | Looking for Red Flags When Loading Clay Cargoes | Spotlight On: Non Destructive Testing (NDT)
Author

Anthony York

Date

28/04/2022