Introducing NDT corrosion mapping for superyachts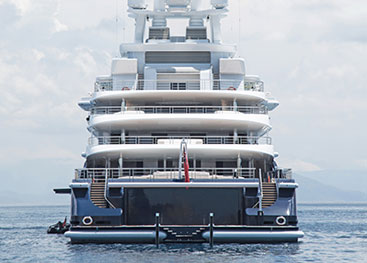 Brookes Bell has been working in the superyacht sector for over 30 years, our extensive maritime experience and expertise enables us to pull in different experts to identify and maximise opportunities for owners and managers whether that's for a new build, rebuild or refit.
Our latest development for the sector is the adaptation of Advanced Non-Destructive Testing (NDT) technology for superyachts.
One of the biggest challenges facing superyacht yards and management companies is the difficulty of producing an all-encompassing and accurate quote for works during a refit or rebuild. A superyacht deck - regardless of whether it has a painted finish, is plastic or teak – can hide corrosion and damage as a result of water ingress. The inside of a vessel is very busy, packed with cables and important equipment, similarly the fit out is high quality and expensive. Too often it's impossible to assess the damage without ripping up and destroying the extremely expensive structure.
But not now, using Brookes Bell's Advanced NDT techniques it is possible to accurately inspect, assess and accurately estimate the work required. The inspection method is driven by pulsed eddy current (PEC) technology inside a probe which scans a non-ferrous coating to accurately assess the state of the steel plate underneath. It can 'see through' a teak deck, through paint, antifouling and cladding to identify any problems underneath.
The technology has been used for some time in the oil and gas industry and by the military. PEC scans have been used to inspect rig legs seeing through the weather jacket, to examine submarines looking through the rubber tiles and to assess the condition of the steel under the insulation on oil and gas pipelines.
On a superyacht, while the technology is complex, conducting a scan is straightforward and the resulting data is easy to understand, clearly displaying any diminution of the steel plate and therefore any areas of concern.
PEC Deck Scans can be done at up to 150mm per second with a scan width up to 450mm, meaning vast areas can be covered in a relatively short time frame. Different sensors are used to detect steel wall thinning and corrosion attack. Depending upon the area to be scanned, a large probe may be used which is the size of a wide headed vacuum cleaner or a smaller 'mouse like' probe which allows access to small areas such as tight corners and around fittings.
The data provides a residual thickness reading and calculates wastage due to corrosion. The results are then plotted on to a coloured 'map' of the deck, highlighting areas of concern. A simple colour spectrum gives a comprehensive, understandable 'at a glance' view as well as the detail needed to assess the size of the issue: with blue (good and sound) through to green, yellow and orange (an area of concern) to red (bad, damaged and needing attention).
The plotted map also shows the structure underneath a superyacht's deck plate, highlighting the stiffeners, frames etc in the image as heavy dark blue lines and the data can be applied to a 3D model, allowing it to be twisted and turned for inspection by the customer. This really is corrosion mapping at its best.
Launched in November last year, Brookes Bell's PEC scans have already been used for investigations on numerous small yachts, while the biggest yacht to be examined to date has been 90 metres long. Brookes Bell is also planning to use the technology to help a charitable trust which has been set up to restore the hull structure of an old Clyde steamer from the 1930s, the TS Queen Mary. The scans will offer valuable insight into the condition of the vessel and the work needed to turn it into a museum ship in Glasgow.
Patrick Yeoward, a member of the superyacht team, has worked in the superyacht sector for many years, including as a manager of vessels and so he understands the concerns of the owners, shipyards and management companies.
He explains: "This really is exciting, for the first time, the owner and captain can clearly see the extent of any underlying problem and can accurately plan for the upcoming works – this is good news for both budgets and the environment. The scan produces clear colour coded diagrams showing the areas of concern, so any repairs can be specific, localised and wastage minimised.
"The management company can – with the accurate information – plan the timeframe, budgets and contractors, while the yard knows the scope of the works, the budgets, the manpower needed and any contractor requirements. Everyone involved, really does benefit from the accurate information and insight this technology provides."
Patrick says that the next step is to develop the technology for use on aluminium, tests are ongoing and the technology should be ready towards the end of this year. It would allow Brookes Bell to offer the service to the larger yachts which have a steel hull with aluminium superstructure, giving a comprehensive overview of the condition of the vessel.
Spotlight on Naval Architecture – Ship Handling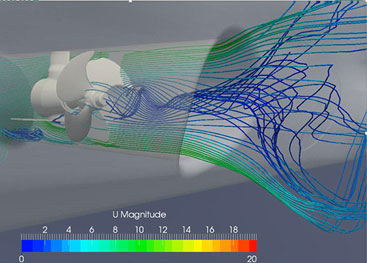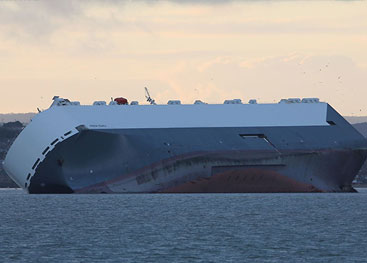 Brookes Bell provides a wide range of naval architecture services for its marine and offshore clients, supported by a varied and highly experienced team with backgrounds in ship design, class and regulatory compliance, ship building and in-service support. Here, Dr Kieran Dodworth talks about the division's expertise in ship modelling for forensic investigations.
The team is often instructed by lawyers or insurance claims handlers to investigate a ship collision, allision or grounding, to establish what happened, what caused the incident and assess the resulting damage.
To do this, we must first establish the actual route of the ship. This is done using AVENCA's MADAS software which can accurately plot the ship's course (from AIS or VDR data) on charts and bathymetric surveys. This is normally done by one of our master mariners who will be instructed to address the actions of the crew, pilots or other operational issues.
Once our investigation has established the ship's route, we are often asked to examine whether the accident could actually have been avoided; or what the influence of environmental factors were.
And this is where Brookes Bell's mathematical ship modelling simulator BBSIM (Brookes Bell Simulator) comes in. It has been designed specifically for forensic investigations and to evaluate ship handling related hazards, it's also a valuable tool in port development and infrastructure projects, where manoeuvres of target vessels can be tested.
Using BBSIM, we can simulate the vessel's movements over a chart or using a MADAS background, to model how the ship might have behaved in different weather conditions and what might have happened if different actions had been taken. Alternative actions will normally be engine telegraph settings and rudder angles but in practice any series of alternative actions from anchor deployment to the action of tugs can be addressed.
HOEGH OSAKA on Bramble Bank, Solent. Brooke's Bell assisted the MAIB with manoeuvring and stability studies, the details of which can be found in the MAIB report.
Brookes Bell's ship handling services stands out from its competitors for three reasons – its scientific rigor; the specialist input of our hugely experienced master mariner colleagues; and the incorporation of advanced computational modelling.
In starting our BBSIM development over 10 years ago, we looked at the alternatives offered by our competitors. They often offered simulators in which the scientific background was confidential IP and not drawn from peer-reviewed research. We didn't think this was the way to go considering our focus on litigious claims where transparency and scientific rigour are demanded. So the background to BBSIM is based almost entirely on publicly available research.
As naval architects we can provide the mathematical modelling and the implications of any action, but a master mariner's experience tells us the realities of different situations and potential scenarios for the ship's operations, it's vital insight and a perspective we wouldn't be without. Brookes Bell's master mariners were among some of the first in the industry to use ship handling simulations in litigious claims and our highly experienced nautical team work closely with our hydrodynamics team to offer an unrivalled service.
Our investigations are significantly different in another way too – we incorporate computational fluid dynamics (CFD) into our modelling which has been a development of the last five years. This mathematical solution can solve any manoeuvring problem, breaking it down into a fundamental prediction of fluid flow. It uses powerful computers where hundreds or thousands of processors are bundled, to create the computer equivalent of taking the ship to sea and testing experimenting with it. The advantage here, over our competitor firms is that actual hull form, seabed / channel; ship trajectory can be modelled rather than relying entirely on experimental data for situations which may differ in subtle but important ways. Taking the example of ship-ship interaction, experimental data is available for two bulk carriers passing each other on parallel courses in a limited range of water depths and that can be applied in BBSIM or our competitor's models. But what happens when one of the ships is a containership, had significant drift due to it making a turn in shallow water varying in depth? These factors can utterly change the nature of the ship interaction but are not quantified in the experimental data – but tackling this in CFD is simple.
We were one of the first commercial firms to offer hull design using CFD, and by incorporating it into our diagnostic technology, we continue to lead our competitors in this area. With these tools and the expertise of our experienced and specialist experts we can offer our insurance and legal clients a level of certainty as a result of our precision modelling rarely offered elsewhere.
It's business as usual and we're still travelling…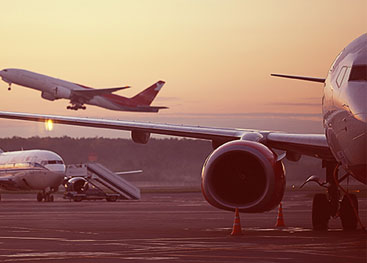 Around the world, travel restrictions eased somewhat over the summer and our teams have been able to resume site visits and meetings with clients.
Ray Luukas, chief technical officer says;
"This has undoubtedly been a very strange year for all of us. The safety of our staff and clients remains our top priority, but we have been attending client sites throughout the year, whenever a country's travel restrictions have permitted access.
"This will continue to be our business strategy. Even with the changing situation, it's very much business as usual for all our people. Brookes Bell will continue to be the 'go to' firm for casualty investigation, forensic analysis, technical dispute resolution and expert witness work, wherever our clients are located."
Over the last few months, our teams have travelled internationally to several locations
The Nautical team have attended in Africa, Brazil and Sweden. Fuel Services have been on site in France and Belgium, while the Naval Architects have been in Brazil and Canada.
Our Scientific team has assisted in Denmark and the middle east, while the Advanced Non-Destructive Testing and the Metallurgy team has been on site in the Netherlands and in Sweden.
But, Marine Engineering has travelled the most, attending on site in Gibraltar, Italy, France, Ireland, Turkey, Reunion Island, Netherlands and Greece.
In everything we do, the safety of our staff and our clients is always our top priority. However, we will continue to liaise closely with our clients supporting them with attendances on site across the globe.
All our offices continue to adapt to the changing conditions arising from the global pandemic, but we are available and ready to assist our clients whenever you need us.
Brookes Bell webinar on ship powering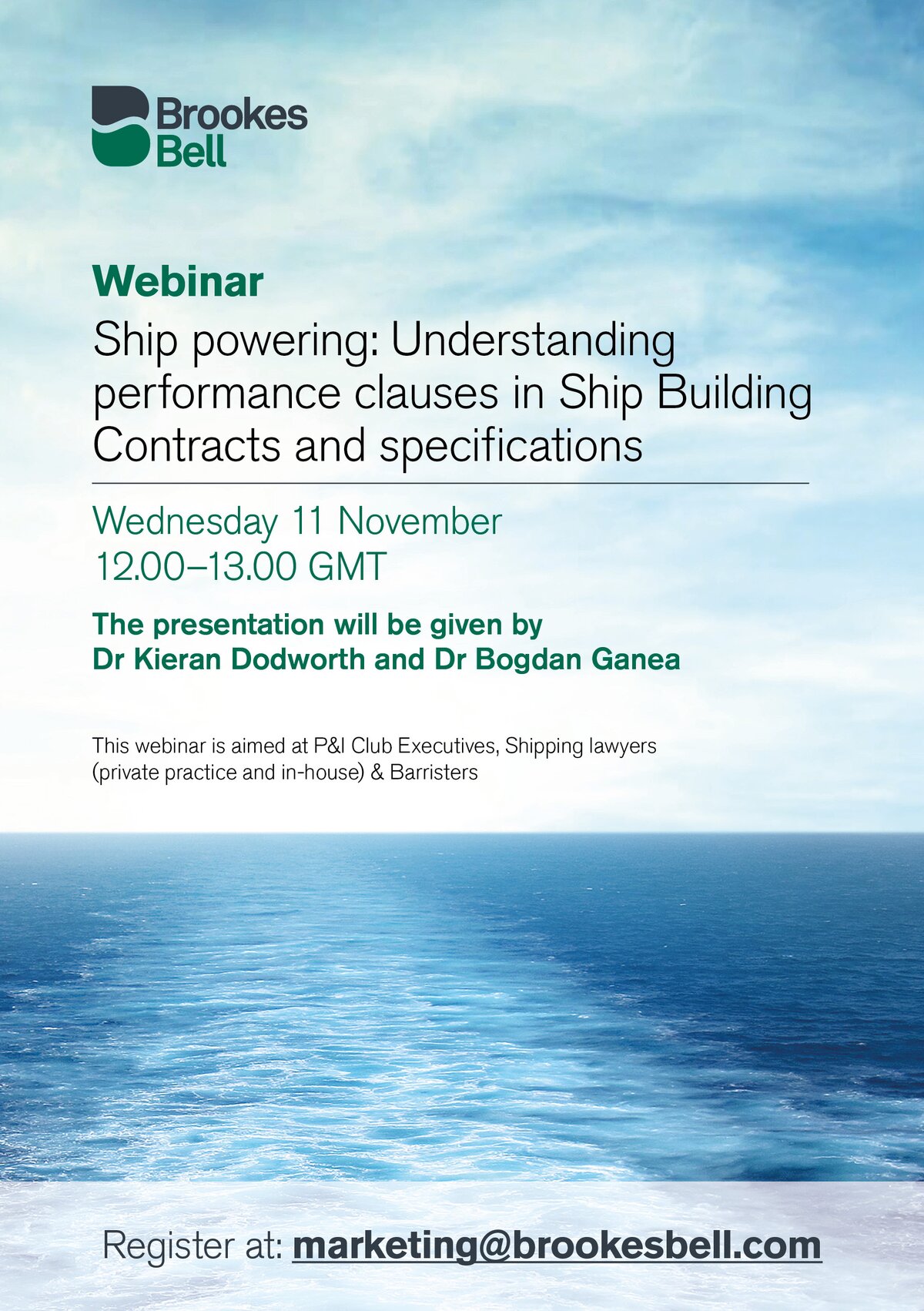 Brookes Bell is holding a webinar on Ship powering: Understanding performance clauses in ship building contracts and specifications, on Wednesday 11 November 2020.
The webinar will include a presentation given by Dr Kieran Dodworth and Dr Bogdan Ganea, followed by an opportunity for questions and answers.
Dr Dodworth is director of naval architecture at Brookes Bell, an expert in marine structure aero and hydro dynamics, he leads the company's naval architecture activities in relation to claims and accident investigations.
Dr Bogdan Ganea is a naval architect with a career spanning over 30 years in the field of ship experimental and numerical hydrodynamics.
The event takes place at 12.00 – 13.00hrs GMT on Wednesday 11 November, and will be of interest to P&I Club executives, shipping lawyers (private practice and inhouse) and barristers.
To register for the webinar, please email marketing@brookesbell.com.
The Institute of Materials Finishing welcomes Judith Fergus as Fellow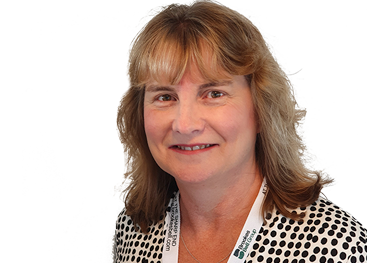 Judith Fergus, Brookes Bell's managing coating consultant has been elected as a Fellow of the Institute of Materials Finishing (FIMF). The fellowship accreditation recognises her career and achievements spanning more than 30 years in marine, protective coatings and fire proofing for shipping, oil and gas and infrastructure.
The Institute of Materials Finishing was established in 1925 and is internationally recognised as the premiere source of expert knowledge on all aspects of metal finishing, coating and surface engineering technologies. To be recognised as a Fellow, an individual must have acquired a high level of competence in the science and technology of surface finishing and be able to satisfy the IMF's Examination and Qualifications Board that they have an established and mature reputation in the field of surface finishing.
Judith's fellowship was ratified at the beginning of October, shortly after she delivered a presentation to IMF members on the subject of marine coatings.
She says: 'I am delighted to join the IMF as a fellow, it's a hugely prestigious professional achievement and recognises my expertise and experience over many years. I think the presentation on marine coatings must have helped too, I spoke alongside Heather Hughes from Lloyds Register. It was all about wet paint and it took place online – because of the pandemic restrictions – 7-9pm.
"Normally at that hour of night you expect people to get tired and log off as it goes on, our presentation only took an hour, but there were so many questions we kept talking for another hour answering everything and everyone stayed right until the end! It is a topic that's not often discussed and it's a fairly male dominated industry so to have two women delivering the presentation was quite refreshing".
Professional fellowships are often welcomed by our clients as they demonstrate exceptional credibility, a high level of expertise and industry leadership.
Meet the team - Lea McDonald, Fire Investigator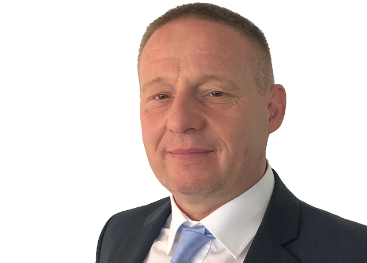 Lea McDonald leads Brookes Bell's fire investigation services. He joined Brookes Bell just over 18 months ago, after a 32-year long career in the UK's West Midlands fire service, here he tells us a bit more about his expertise and cases he's worked on.
I have spent 17 years as a fully operational firefighter, including as a watch commander running a watch on a fire station, but for the last eight years -prior to joining Brookes Bell - I worked as a specialist fire investigator with a team of six others. We've examined everything from large-scale industrial incidents to small scale domestic fires, and on the larger cases that meant coordinating a multi-agency approach as part of the investigation.
During my time as a dedicated fire investigator I completed a masters' degree in fire investigation which was quite rare at the time and really made me stand out career-wise. It led to a role where I regularly provided advice, training and support for other fire services and police forces across the UK, specifically tailored for criminal investigation departments and forensic investigations, as well as regularly providing expert witness testimony and evidence in Coroners and Crown Courts.
My work for Brookes Bell's clients uses this experience and expertise, conducting investigations to identify the origin and cause of any fire, land-based, in warehouses, in machinery or on a vessel. I'm certainly enjoying getting to grips with the maritime industry but essentially a fire is a fire regardless of whether it's a floating fire or compartment fire, the principles and the scientific approach process is the same.
As soon as I receive the client's instruction, the priority is to get to the scene as quickly as possible, as there's more chance that vital evidence will still be visible. Too often people are keen to clean up and potential evidence can be lost and I have to really impress on them the importance of leaving it untouched, until I've had a chance to inspect the scene thoroughly.
On arrival I will thoroughly document the scene with digital photos and taking notes, recording everything I can while onsite. I record what I find, how I found it, and I'll complete any necessary diagnostic tests and check any electrical installations. From this I can quickly establish the 'area of interest'. I'll then interview any witnesses, watch any CCTV, I'll investigate the burn pan and spread patterns, and based on my experience, generally I can quickly narrow down the potential causes and pin point an exact pattern of events.
This has been a bit more challenging during the pandemic, it has affected some of my work in countries where there are travel restrictions, but so far I've effectively managed the situation using a local representative to record what I need using facetime, videos and a lot of close coordination and back and forth discussions - thank goodness for today's technology! In other cases, I've been able to operate as normal just socially distanced etc.
My role is endlessly interesting and I enjoy the challenge of an investigation. Quite often though I don't know the final conclusion, if it all goes to court, it can take several years to be resolved and for a judgement to be reached – that's a bit strange when you've been so heavily involved, you give evidence, or submit your findings and you don't hear what the final court case outcome was!
There's one key difference between my work for Brookes Bell's clients and my former role so far, in almost every case investigated over the last 18 months, a fire has started through accidental ignition – people make mistakes – which was sadly not always the case when I worked for the West Midlands fire service, where sometimes fires were started deliberately.
I'm based in Brookes Bell's Liverpool office and when I'm not working, I'm a very keen walker. There's fantastic countryside around here, and during the pandemic and lockdown, I've really valued the chance to get out and breathe fresh air. My other passion is travelling… which sadly is somewhat curtailed by the global pandemic at the moment, one day though!
---