Safer shipping for container vessels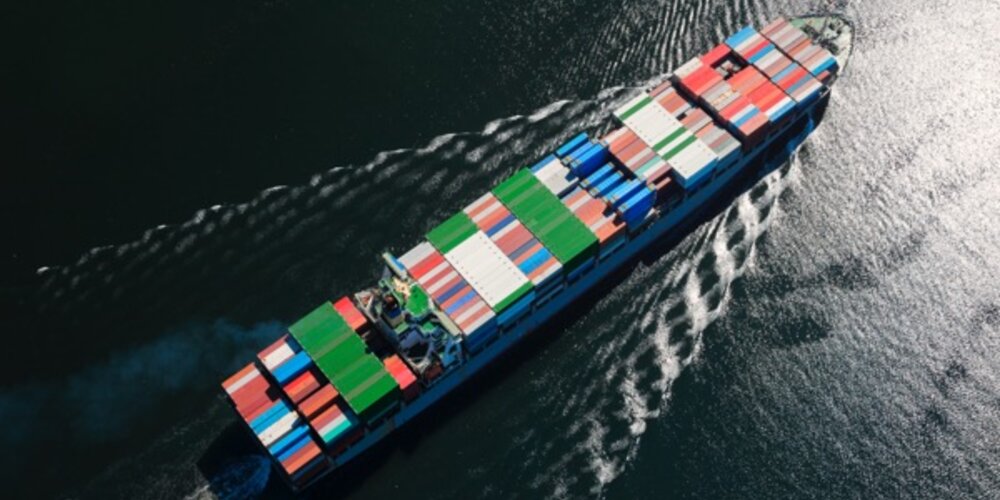 The fortunes of the container shipping sector can best be described as mixed. From an earnings perspective, the market is riding high and carriers are experiencing profit margins they could only have dreamt about a few years ago. But the effects of covid have conspired to cause unprecedented delays in the container supply chain resulting in port congestion in many parts of the world. Terminal operations have been impacted by the pandemic as has the availability of the "last mile" truck and train operators - ships and containers are suffering disruption and delays. A further consequence is the long turnaround times for loaded containers meaning lengthy delays in getting empty containers back into circulation.
But a more systemic issue lies in the industry's appetite to build ever larger vessels. Whilst this brings the advantages of economies of scale, it has also laid bare the increasing and ever-present likelihood of catastrophe in the form of risk accumulation, onboard fires and large container spills.
Big ships can equate to big risks. Aside from the ever-present and tragic potential for injury and loss of life, these ultra-large container vessels are extremely valuable. A 24,000 TEU vessel is likely to be insured on an H&M basis for around $150 million but the cargo will be valued at eight or nine times that amount giving a total value of approaching $1 billion. And it seems that these large vessels are more prone than others when it comes to fire risk.
Latest figures from CEFOR (the Nordic Association of Marine Insurers) show that the overall claims frequency for marine incidents of all types has fallen continually since 2005, but that the incidence of onboard fires and explosions is increasing. More granular analysis from CEFOR shows that the frequency of fires on large containerships, in particular, is following an upward trend (since 2005) with vessels over 50,000 GT leading the way. This is, perhaps, unsurprising as the more boxes carried on board, the greater the probability that at least some of these containers will contain cargo which may self-ignite.
Between 2000 and 2015 there were 56 reported containership fires resulting in around US$ 1 trillion worth of damage, but in 2019 alone more than 40 onboard fires broke out on this vessel type – including YANTIAN EXPRESS, APL VANCOUVER and GRANDE AMERICA. Tragically, many resulted in danger for the crew, injuries or even loss of life. In many cases it was not easy to identify the cause of these fires but most experts believe they were due to undeclared, mis-declared or poorly stowed dangerous cargoes.
So what can be done?
From our perspective, the answer seems to be two-fold. First, is to crack down on the increasing number of dangerous cargoes that are wrongly declared – deliberately or by honest mistake. Mis-declaring a cargo can lead to its incorrect storage which, in turn, can encourage it to combust. And siting a box that has the potential to combust adjacent to boxes carrying flammable materials is a recipe for disaster.
Second is to address the onboard firefighting capabilities. Current SOLAS regulations don't appear to have maintained pace with the increasing size and complexity of these large vessels and so, in a large part, are inadequate. Onboard fixed fire fighting systems might comply with the regulations, but that's scant comfort if the regulations themselves are outdated. And seafarers should not be relied upon to fight the fire themselves. Although they will have received some rudimentary training, they are – first and foremost – mariners, and not fire-fighters.
Another worrying trend is the seemingly increasing number of container spills. There appears to be a heightened issue with the integrity and stability of onboard container stacks, particularly in heavy weather. The very fact that these vessels are growing larger in size and therefore able to carry more boxes, exacerbates the risk in terms of sheer numbers of boxes lost overboard.
Between 2008 and 2019, the World Shipping Council reports that an average of 1,382 containers were lost overboard each year. But recently there has been a massive increase. In mid-February of last year, 260 containers were lost from the 13,092 TEU MAERSK EINDOVEN off northern Japan. Two weeks earlier the MSC ARIES (14,952 TEU) lost 41 containers in the Pacific. In the same month a further 750 containers were lost by the 13,092 TEU MAERSK ESSEN, also in the Pacific; and in November last year a huge loss from ONE APUS (14,026 TEU), also in the Pacific, amounted to around 1,800 boxes.
The root causes for these continued losses are complex but the fact that our weather patterns are becoming more severe is most probably a significant factor. Other contributors are:
wrong declaration of container weights (VGM);
poor packaging of containers not complying with the CTU Code requirements;
the insufficient stowing of containers on-board not complying with the CSS Code;
non-compliance with ISO standards for container lashing equipment and corner castings;
design issues of the container vessel.
Lashings are a particular issue. Containers are stacked and secured to each other with twistlocks at their four corners. Lashing rods and turnbuckles are then used to secure the containers to the deck of the vessel. Physical forces endured by the ship going through rough weather (such as rolling) are passed through the container stacks creating enormous momentum and often resulting in collapse or loss.
Created in the late 1950s, containerisation has changed way that global supply chains operate and today underpins the movement of most finished goods. But the ever-increasing size of these vessels are creating unintended consequences that must be dealt with to ensure safer and more environmentally friendly shipping.