Shipping Industry Unites to Tackle Invasive Species in Cargoes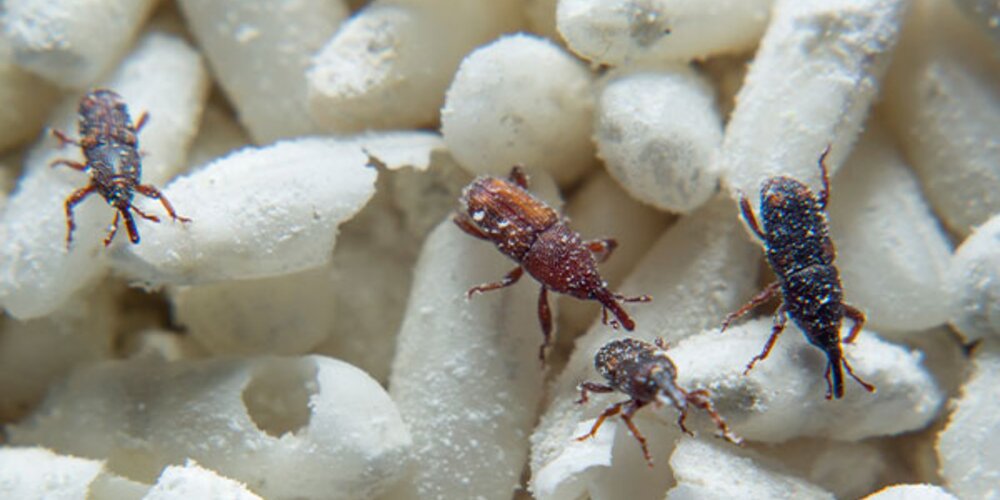 Rising concerns about the spread of invasive species via containerised supply chains - and the billions of dollars in damage that can result - are the focus of new efforts to tackle the issue under the auspices of the Sea Containers Task Force.
The Sea Containers Task Force - which is organised by the International Plant Protection Convention (IPPC), an arm of the UN's Food and Agriculture Organisation - has met with multiple industry organisations to discuss potential solutions - with a major meeting and workshop taking place in Brisbane earlier this year in July.
According to IPPC secretary Dr. Osama El-Lissy, "Invasive pests remain the main drivers of biodiversity loss. As the world becomes more globalised and interconnected, the increase in the movement of people and goods has been associated with the rise of the introduction and spread of plant pests across borders".
It is estimated that as much as 40% of global crops - valued at around $200 billion - are lost due to invasive pests each year.
So, what are the potential solutions?
Two industry bodies, the Global Shippers' Forum (GSF) and the World Shipping Council (WSC) are exploring a longer term solution that would see containers transition from the use of wooden floors to steel and composite floors.
Speaking to Seatrade Maritime News, GSF director James Hookham pointed out the benefits of such a transition; "Wooden floored containers can harbour pests such as khapra beetles, whose larvae can lie dormant in wood for long periods of time".
However, given that the transition to metal or composite floored containers is expected to take time, interim measures such as an increased focus on custodial responsibility are being recommended.
Anna Larsson of the WSC (also speaking to Seatrade Maritime News), highlighted the importance of custodial responsibility in stemming the spread of invasive species; "WSC has long been advocating the importance of all parties in the supply chain taking custodial responsibility for their part of the chain. Together with targeted inspection and treatment schemes for containers and cargoes this is an effective and efficient way of reducing the risk of hitch-hiker pests".
Following the meeting in Brisbane in July of this year, industry bodies discussed other measures including those that would limit the 'attraction' of bugs to containers. Solutions include loading containers on hard standings rather than mud or grass, and not loading containers under lights in the dark.
A further solution - proposed by the chair of the Global Shipper's Forum, Paul Zalai - is for shipping lines to publish data on each container in an online database, searchable via the container's serial number.
By providing shippers with an insight into the container's history, what cargoes it has carried, when it was cleaned etc, the database would allow shippers to better ascertain the risk it poses in terms of contamination.
Details of the proposals that were discussed during the July Brisbane conference can be viewed here.
Involved in a cargo dispute?
Whilst proposals are being discussed to reduce the risk of pest infestations of cargoes, the worst does still occur.
If you find yourself dealing with a cargo dispute, then it's important you have the best experts on your side - Brookes Bell's cargo experts.
We are able to advise on a broad range of cargo issues, including (but not limited to); microbiological instability, deterioration, spoilage, heating, contamination, wetting, cargo ventilation and condensation and more.
For more maritime industry insights, news and information, read the Brookes Bell News and Knowledge Hub…
ONE Launches New Reefer Service Connecting Latin America and Florida | ZIM Invests in 1,000 Reefer Containers With Sekstant Door Sensors | Brookes Bell Welcomes New Cargo Scientist
Author

Adam Whittle

Date

31/08/2023