U.S. Offshore Wind Project Pipeline Exceeds 51 MW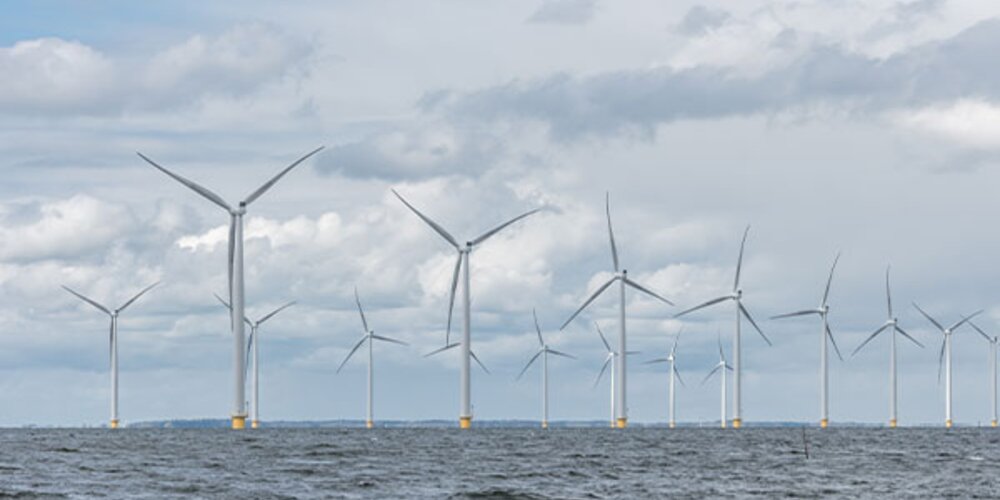 A new report from the American Clean Power Association (ACP) has revealed that the pipeline of new offshore wind projects is rapidly expanding, with approximately 51.4 MW of expected capacity planned across 32 leases.
These planned offshore wind projects combined will generate enough clean electricity to power more than 20 million homes.
As we've previously written, the U.S. has lagged behind the U.K. and other countries in terms of installed capacity thanks to some unique barriers such as a lack of appropriate installation vessels.
However, this situation is now changing with more than 30 new or retrofit vessels ordered or under construction at U.S. shipyards. The majority of these vessels are crew transfer vessels, however there are also three service operation vessels (SOVs) ordered or under construction and one wind turbine installation vessel (WTIV).
It's not just U.S. shipyards that are benefitting from this growth in offshore wind developments, but the wider supply chain and economy too.
Fourteen new facilities have been announced or are under construction, with investment in offshore wind components and assets expected to exceed $1.7bn. Furthermore, upwards of 80,000 jobs are expected to be supported by the U.S. offshore wind industry by 2030.
The report, The Offshore Wind Market Report, also highlights the role that U.S. states are playing in driving offshore projects and their associated procurement.
81% of the pipeline of new projects sits on the East Coast, with the remainder of the pipeline being spread across five leases on the West Coast.
Commenting on the findings of the report, John Hensley, the American Clean Power Association's VP of research and analytics, said:
"American offshore wind power is vital to accelerating the deployment of clean energy, and the industry is stepping up to the plate to invest.
The rapid growth in the U.S. offshore wind pipeline reflects strong federal and state government commitment to clean energy expansion and the industry's response to those goals.
These projects have the potential to create tens of thousands of jobs, reduce our nation's dependence on foreign energy, provide coastal cities with reliable clean power, and help the U.S. meet its emissions reduction goals".
Hensley also added that despite the encouraging progress to date, some challenges and barriers do remain, including rising project costs, lengthy and unclear permitting processes and regulatory restrictions:
"While the U.S. offshore wind industry is making tremendous strides, it's essential to address these challenges to ensure the long-term economic viability of these projects. A strong, collaborative approach between industry stakeholders and government bodies will help us tackle obstacles - like clarifying permitting processes - and realise the full potential of offshore wind as a key component of our clean energy future".
The Offshore Wind Market Report can be downloaded here.
3D Marine: providing advice on offshore wind vessel issues
Whether you need assistance with a marine engineering challenge, or you require naval architecture support regarding a ship building or retrofit project, the 3D Marine team - as part of Brookes Bell - can help.
Speak to 3D Marine about your offshore wind vessel requirements today
For more maritime and energy industry insights, news and information, read the Brookes Bell News and Knowledge Hub…
World's Deepest Offshore Wind Foundation Installed | The Jones Act and Offshore Wind: The Challenges & Opportunities | What Are the World's Biggest Ports?
Author

Martin Twomey

Date

01/06/2023