World's Deepest Offshore Wind Foundation Installed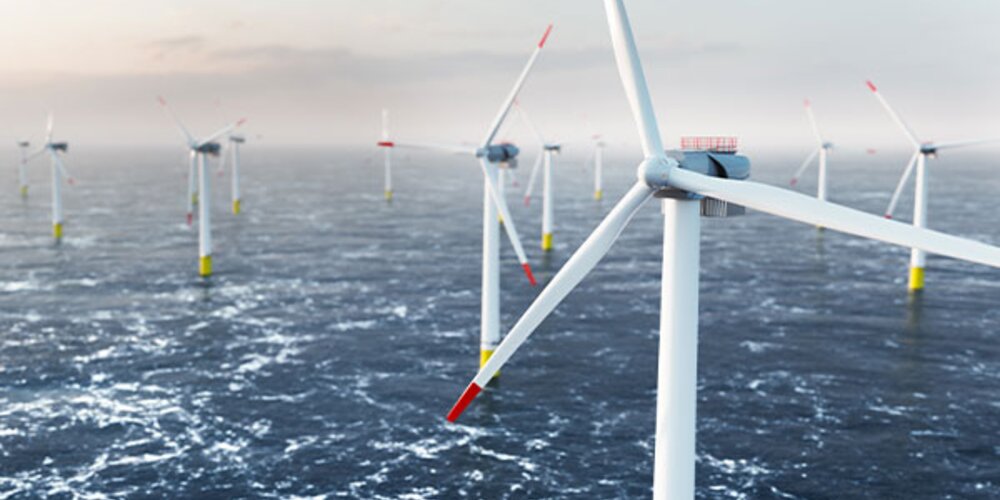 SSE Renewables and TotalEnergies - the developers of the Seagreen Wind Farm site - have set a new record for the deepest installation of fixed bottom wind turbine foundations.
Located some 17 miles off the coast of Scotland in the North Sea, Seagreen Wind Farm is set to be Scotland's largest wind farm and is expected to generate 5,000 GWh of electricity annually.
The foundation (also known as a 'jacket') has been installed at a depth of 58.6 m which surpasses the previous record of 57.4 metres (which was also at Seagreen Wind Farm).
The installation of the 2,000 ton jacket involved several stages, beginning with it being transported to site via a barge operated by main contractor Seaway 7. On arrival, the jacket was lifted into place by the Saipem 7000, a semi-submersible crane vessel.
The jacket was the 112th one to be installed at what will be a 114 turbine wind farm.
Commenting on the achievement, Alistair Phillips-Davies, Chief Executive of SSE, said:
"Seagreen is an important part of SSE's £12.5bn Net Zero Acceleration Plan, through which we're investing £7m a day in critical low-carbon infrastructure that will help the UK achieve energy independence. By the end of the decade, we have plans to invest over £24bn in Britain alone.
This is not only a significant step on the road to project completion, but also shows how we continue to innovate and push the boundaries of technology to power change. Everyone involved in the project can be very proud of their contribution.
Thanks to a strong and stable policy framework, the UK has established itself as the world leader on offshore wind, and SSE Renewables is building more offshore wind than anyone on the planet. But we want to do more, and now is the time to accelerate if we are to achieve the UK's target of 50GW of offshore wind by 2023".
John Hill, Seagreen's Project Director, added:
"Reaching this major milestone is testament to the skill of our project team and all our contractors, including those who are part of our Scottish and UK supply chain.
More than 50 people are involved each time a foundation installation takes place, including the onshore team, ballast engineer, tug captain, crew, riggers, welders, tow master and pilot.
Our ability to install jackets at this depth, in what is a challenging geographical area, boosts the UK's energy security and means that consumers can benefit from the strong winds available far out in the North Sea".
Each foundation will support a Vestas V164-10 MW turbine.
Upon completion, the 1.1GW Seagreen Wind Farm will be able to generate enough energy each year to power more than 1.6 m UK homes.
In need of offshore engineering expertise?
If you're involved in an offshore project - be it energy or maritime - Brookes Bell can support you with our range of engineering consultancy services.
From crane incident investigations through to in-depth tribological consultancy, there are many ways Brookes Bell can support you.
Contact us today to discuss your offshore project requirements
For more maritime and energy industry insights and information, read the Brookes Bell News and Knowledge Hub…
The Jones Act and Offshore Wind: The Challenges & Opportunities | New Green Ammonia Facility Planned for Liverpool | What is Tribology?
Author

Anthony York

Date

25/04/2023