New Green Ammonia Facility Planned for Liverpool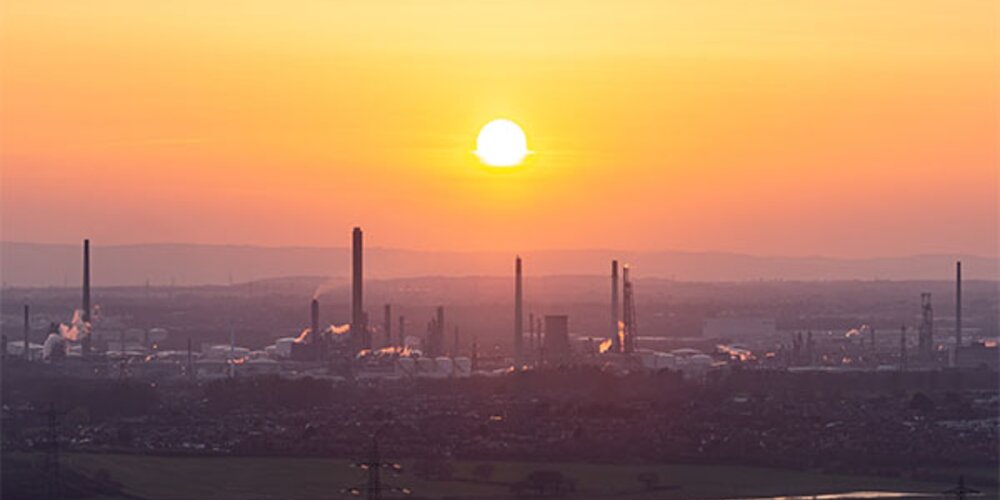 A new green ammonia import terminal could be coming to Liverpool should plans proposed by Stanlow Terminals proceed. The planned terminal forms part of the recently announced Essar Energy Transition, which aims to create an integrated energy transition hub in the North West of England.
The new terminal is expected to be located within Stanlow Terminal's existing facilities at the Port of Liverpool. This ensures the new terminal will benefit from the Port of Liverpool's deep water access and maritime infrastructure, which is capable of handling the largest gas carrier vessels.
As part of the plans, the new terminal will also directly connect to HyNet, the UK's leading low carbon hydrogen project.
It is understood that feasibility studies are currently underway, with the terminal expected to begin operations in 2027.
Commenting on the proposed terminal, Michael Gaynon, Chief Executive, Stanlow Terminals, said:
"This new terminal is the latest milestone in Stanlow Terminal's and Essar's ongoing commitment to leading the UK's low carbon transformation. By investing in new energy infrastructure and building a secure supply chain of green ammonia into the UK, we are building on our expertise in storing and blending of bulk liquids to put the North West economy at the forefront of the UK's energy transition to net-zero".
Green ammonia is a highly effective liquid carrier of hydrogen, which facilitates the safe and affordable transport of green hydrogen at scale.
On completion, the new terminal will enable the import and storage of more than one million tonnes per year of green ammonia for onward distribution into the UK or conversion back to green hydrogen for supply to the North West's industrial customers.
Transporting liquid cargoes?
Then you need to speak to Brookes Bell. If your shipping company is responsible for the transport of liquid bulk cargoes, then it's vital that you do so safely and compliantly, whilst also remaining profitable.

Brookes Bell's liquid cargo team can help you do exactly that.
Our liquid cargo experts include former deck officers of tankers, petrochemical carriers, LPG and LNG vessels and others.
For more maritime industry news, insights and developments, read the Brookes Bell News and Knowledge Hub…
First Ever Net-Zero Voyage Fuelled by Bio-Ethanol Completed | HMM Orders Nine Methanol-Fuelled Containerships | Port of Liverpool Named UK's Top Logistics Hub
Author

Andrew Yarwood

Date

17/03/2023