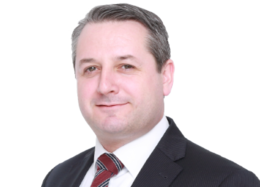 Director of Brookes Bell USA, Marine Engineer
MSc, CMarEng, CEng, MIMarEST, MRINA
work Houston

---
Career Summary
Martin Twomey is a Chartered Marine Engineer with a First Class Certificate of Competency. He also obtained additional qualifications in Marine Surveying, Naval Architecture, Drydock Planning and Management and in Oil, Gas and Petrochemical Shipping.
---
Background
He has sailed on gas tankers, container, bulk and reefer vessels in positions up to and including Chief Engineer and during his time at sea gained considerable experience of the management, operation and maintenance of various marine power plants, including slow and medium-speed diesel engines, and their associated equipment.
Additionally, he has experience in ship management, working as a fleet performance manager, performance superintendent and in crew training and vessel inspection. He has also been involved in numerous vessel drydockings, vessel modifications and upgrade projects.
As a surveyor, Martin joined Brookes Bell in 2018 and was made Director of Marine Engineering Asia in April 2019. He has attended on various ship types, including tankers, container, bulk, reefers, offshore construction, crane vessels and dredging vessels. He has performed marine consultancy work on behalf of Owners, Protection and Indemnity Clubs, Charterers, Underwriters and Maritime Lawyers.
Professional Qualifications
Class 1 Chief Engineers Licence (unlimited).
Chartered Engineer / Chartered Marine Engineer
Survey & Examination of Lifting Appliances / Cranes
B&W ME Engine Training Course
MAN B&W MC Engine Training Course
Advanced gas tanker training course
Advanced firefighting training
High Voltage Training – Management Level
Train the Trainer – Level 1 / Level 2
GL-DNV Energy Efficiency Onboard
Academic Qualifications
MSc in Marine Surveying, Ship Design & Management
NDipEng in Marine & Plant Engineering
Diploma in Marine Surveying, specialist modules in Marine Engineering Systems and ISM Surveys
Diploma in Oil, Gas & Petrochemical Shipping
Certificate in Naval Architecture
Certificate in Drydock Planning & Management
Professional Associations
Member of the Institute of Marine Engineering, Science and Technology (MIMarEST)
Member of the Royal Institute of Naval Architecture (MRINA)
Previous Employment History
Ship management with ER Schiffahrt, Hamburg - Positions included Fleet Performance Manager, Performance Superintendent, and as a Marine Engineer as part of their Performance Support Team.
He has experience in the following ship management activities:
Vessel inspections, condition surveys, pre-docking inspections, sale & purchase
On/off-hire surveys, damage surveys, H&M surveys, P&I cases
Internal audits, ISM, MLC, ISO 9001, 14001, 18001, 50001
PSC/Flag State/Class/vetting inspections
Maintenance planning/budget planning and OPEX
Energy efficiency, engine performance monitoring, bunker management and claims
Risk assessment, safety audits, safe working practices
Marine operations, customer relations, third party management activities
Navigational audits, MARPOL inspections and audits
Crew training and appraisal
Sea-Going Employment
Sea-going experience as a Chief Engineer with ER Schiffahrt on container and bulk vessels
Sea-going experience from Cadet to Chief Engineer on LPG tankers, reefer vessels and container vessels with Delta Marine
Surveying and Consultancy Experience
Bunker quality disputes
Engine damage surveys
Newbuilding disputes
Condition surveys
Sale & purchase surveys
Collision damage and repairs
Crane damages
Reefer vessels – cargo damages
Bulk carrier – hatch cover surveys
Risk assessments and audits
Engine performance claims
Hull repairs and structural damage surveys
Turbocharger failures
Hull and machinery surveys
MARPOL surveys
Types of Engine Experience
MAN B&W (MC & ME Engines)
Wärtsilä (RTA & Flex Engines)
GMT/Mitsubishi/Sulzer/Himsen/MAK
Yanmar/Caterpillar/Daihatsu
Cummins/Lister Blackstone/MTU/Holeby/Stork