Brookes Bell Shanghai relocates to new office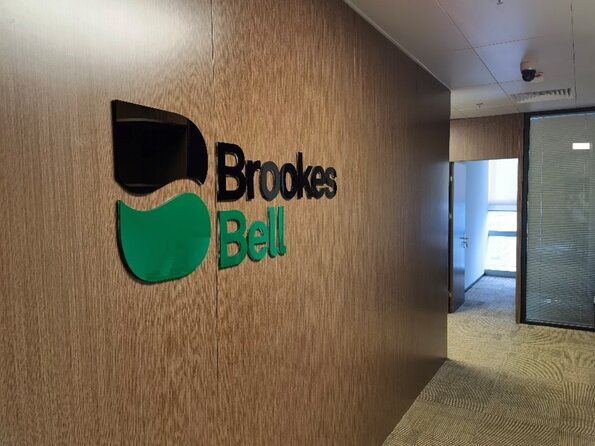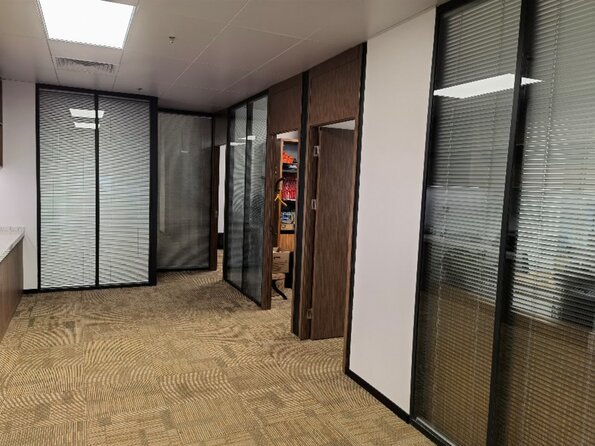 Brookes Bell Shanghai has recently completed its move to a new office in a further commitment to the rapidly growing China market. The 236-metre square office space is still located within Shanghai, but it is more central and conveniently located than the previous office.
Martin Twomey, Director of Marine Engineering Asia said Brookes Bell is committed to Shanghai as it is highly accessible and well-connected to various parts of China, making it convenient for the team to travel to job locations within the country.
"Being based in Shanghai, we are close to other key shipbuilding markets such as Japan and South Korea, which makes travelling to overseas jobs very convenient, particularly as Shanghai is well connected to the rest of Asia" he explained. "Of course, international travel has been more difficult as a result of various Covid-19 travel restrictions, but we look forward to a return to normal travel arrangements once the restrictions are eased."
Although overseas travel has been challenging this year, Martin says that 2020 has been an extremely busy year for them with work spread out across China.
As the number of jobs has continued to increase steadily, Martin adds that it was a good opportunity to move office and adapt the layout to accommodate the needs of an expanding team in China.
With the Covid-19 pandemic, video meetings with clients have also become more common, and they expect this to be a new norm in the future.
"In our new office space, we have installed a new video conferencing system throughout the entire office so that everyone is well supported for their video meetings," he added.
In June, the Shanghai team returned to their normal working arrangements as workplace restrictions eased. While they are mostly busy attending surveys across the country, the new office will be a "home" that the team can look forward to when they are back in Shanghai.
Looking ahead to 2021, Martin is optimistic. He expects that the new year will be busy with a steady stream of survey work, expert opinion and expert witness work already booked in.
"We look forward to growing the team in China and Asia throughout 2021 to providing a wider range of skillsets to address our clients' needs in this exciting market. The new office space brings us one step closer to fulfilling our ambitions in the region," Martin concluded.
The new office is in Suite 1909, Tongsheng Tower, 458 Fushan Road, Pudong, Shanghai, 200122.
Are larger ships too big for salvage?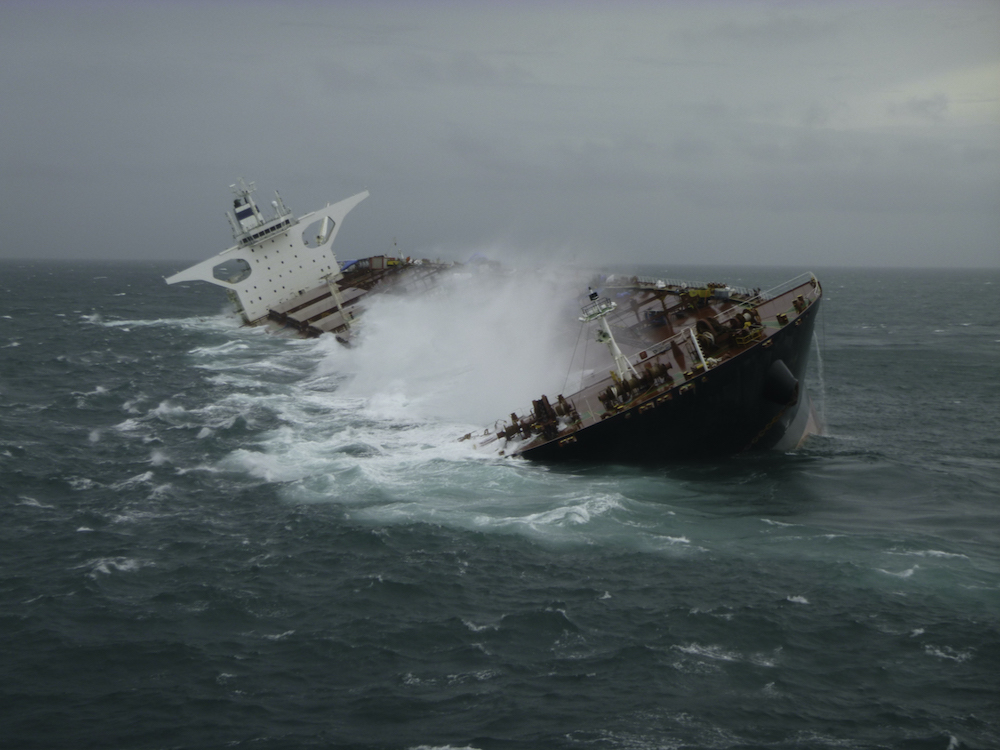 Brookes Bell is regularly instructed by P&I Clubs, shipowners, charterers, underwriters, government departments and lawyers to advise on a range of incidents from collisions and groundings to salvage and wreck removals.
Nick Haslam, principal master mariner talks here about one of the biggest challenges facing the industry - the increasing size of vessels in a salvage situation. Nick spent 21 years at sea including as Master on a variety of ship types, he is a Special Casualty Representative (SCR) on the Lloyd's Salvage Arbitration Branch SCR Panel and a member of the Lloyd's SCOPIC Committee. With 22 years of marine consultancy experience he's attended and advised on some of the industry's most high-profile salvage operations.
In recent years, ships of almost all types have got bigger as ship owners and operators try to reduce running costs, secure economies of scale and introduce new operational efficiencies.
There are now 24,000TEU container ships, bulk carriers carrying 440,000 tonnes of iron ore and cruise ships capable of carrying 6,000 passengers. This is fine when everything is going well, but not so easy when there's a problem.
Take a bulk carrier for example, accessing the cargo in port can be a challenge but taking the cargo off in a salvage scenario – when it's in a remote and environmentally sensitive area - can be a whole different matter. Quite often there's only a handful of vessels in the world that may be suitable for this kind of job and often they are positioned thousands of miles away.
Around the world, some regions are better resourced for the kinds of vessels you might need to call on in these kinds of situations, for example in Asia there are some large construction vessels that could be chartered, but unsurprisingly they are likely to be being used, after all who would build assets to handle mega-ship accidents and then have them sitting idle, costing money to maintain, waiting for an incident to happen.
In most salvage situations the priority is to get the bunkers off the vessel, but if the damaged vessel is large then the sheer enormities of scale can make the whole project much more complicated. Valuable response time can be lost securing and then mobilising key assets to the accident location, and once removed, then the salvor faces the challenge of where to take the bunkers. Much rests on the regulatory authorities in the region, how they respond to the incident and how accommodating they are willing to be as the salvor manages the situation.
Nick worked on the Stellar Banner grounding which was in a remote location and a significant sized vessel, fortunately the Brazilian authorities were very cooperative and agreed that the ore cargo onboard could be dumped at sea in designated areas, but even so it took ten weeks to discharge. The alternative would have been to take the ore off the vessel, transport to a port, offload and then somehow store 140,000 tonnes of wet iron ore.
Some incidents lead to oil spills, in which case ocean booms, a towed or rigid boom might be deployed, but again, these are not sufficient in the case of a large spill and are really only effective in calm weather, in rough weather they have a very limited impact.
Increasingly Nick suggests that policy on these matters will come down to what the public is prepared to pay. The general public has become used to cheap consumer goods and cost-effective transport plays a big part in that pricing. But if there's an incident, the public also wants to see a quick response, appropriate action and no environmental damage. That's not always going to be possible with bigger ships, however hard we try and mitigate the risks. It may take a few high-profile incidents for this to become apparent to the general public, but slowly, it will.
Spotlight on nautical services and the navigational analysis suite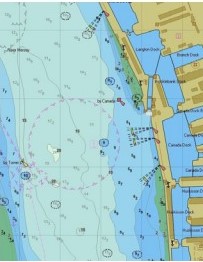 Adrian Scales, Director of Nautical UK is a Chartered Master Mariner, with more than 18 years seagoing experience on various ship types including reefer/container, general cargo, freight ferries, Ro-Pax ferries and high-speed passenger craft. Leading Brookes Bells' nautical services team in the UK, he specialises in salvage and wreck removal; ship handling; ro-ro vessels and cargoes; high-speed craft; refrigerated vessels and cargoes; stowage and securing, here he explains the teams' current activities and an update on their navigation analysis suite for investigations.
The work carried out by the Nautical team can be very diverse. We're currently a team of seven, which includes three SCR's (Special Casualty Representatives on the Lloyd's Salvage Arbitration Branch SCR Panel) and all are experienced master mariners with time in command at sea.
Right at this moment, a large proportion of the nautical work stream is focused on navigation and ECDIS related incident assessments. But this is just one area the team are investigating; we are also dealing with various hold cleanliness matters, fuel contamination claims, hatch cover integrity assessments, general stowage and securing of cargoes (including containers), scrap steel loading, speed and consumption disputes, two groundings and a salvage incident. Various members of the team have been providing expert testimony, remotely, for hearings at arbitration.
Cargo losses seem to be particularly prevalent at present. These losses can be attributed to a variety of root causes, but all of which need careful investigation and assessment before an expert opinion can be formed. Whatever the cause, our investigation team will look at all aspects of the incident. This assessment will generally include an assessment into the vessel's movements prior to and during any incident period. This aspect is a vital part in gaining an understanding what happened, and this is where our navigation analysis suite comes in to its own.
Most of the world's shipping fleet are now equipped with Electronic Chart Display Information System (ECDIS) and Voyage Data Recorders (VDR). Both of these items of equipment can provide vital evidence during any investigation. As part of any navigation assessment, our team will utilise the Marine Accident Data Analysis Software (MADAS) to overlay all the electronic data from the VDR, ECDIS, AIS and video footage (CCTV and/or Mobile Phone) onto a single screen playback video, to enable an analysis of the incident from the consolidated data available on the same screen(s).
Where a 'what-if' scenario is required, the Nautical team can also utilise our internally developed BBSim software which allows the user to 'drive' the subject vessel(s) and assess what might have happened if a different approach to a manoeuvre had been performed.
We can use these software systems for both routine as well as the more challenging incident assessments. Using MADAS we are able to listen to the bridge communications as an event is progressing. We can thereafter reference this information stream against the vessels position, vessel speed, engine orders, helm orders, rudder angles – everything that is needed to enable an opinion to be formed on the situation under review.
Most importantly, given the challenges of COVID, we have been, and are able, to undertake this type of work and assessment from anywhere in the world (subject always to a stable internet connection). This work stream is unaffected by current travel restrictions.
Put simply, an owner and/or operator can send us a copy of the VDR bridge recordings, along with any supporting data, and we can process these from our local workstations. The finished output can, and has, been used during arbitration hearings in recent matters.
Once any playback is completed, our master mariners – using their many years of navigational experience – are then able to form their expert opinions against the relevant ship specific requirements for bridge resource management, ISM and the company SMS.
But as stated, MADAS is not just for incident investigations - we can also use the navigational analysis suite in a proactive way to support any of our client's requirements. Most of our team have now also undertaking training for navigation assessments through the Nautical Institute. Where required, following a remote desk top review, we can also carry out onboard assessments of a bridge team's performance, and provide recommendations and risk mitigation suggestions based on our specialist experience and knowledge in navigational situations.
A proportion of the matters the Nautical Team are called to deal with are likely to be multi-disciplinary. We work in close collaboration with our colleagues where alternate specialisms and expertise might be required to assist clients in their understanding of the situation being faced. In this respect, Naval architects may be called into assist on structural and lashing strength analysis; cargo scientists to assist with guidance and warnings for hazardous cargoes; engineers to look at machinery and equipment failures; metallurgists for steel fractures; the NDT team (non-destructive testing) to look at structural strength; paint specialists to provide input on hull, tank and hold coatings; and our fire investigation experts to investigate cause while we consider the crew response aspects of an incident.
Overall, and our key strength, is that the Nautical Team consists of experienced master mariners (two of which are Chartered) who have each been in command at sea and are therefore used to taking decisions and knowing how the different nuances of ship operations engage. This experience, alongside the software we have available to assess key events, allows us to carry out a forensic type assessment of any incident or event.
Meet the team – Daniel Millett, Senior Master Mariner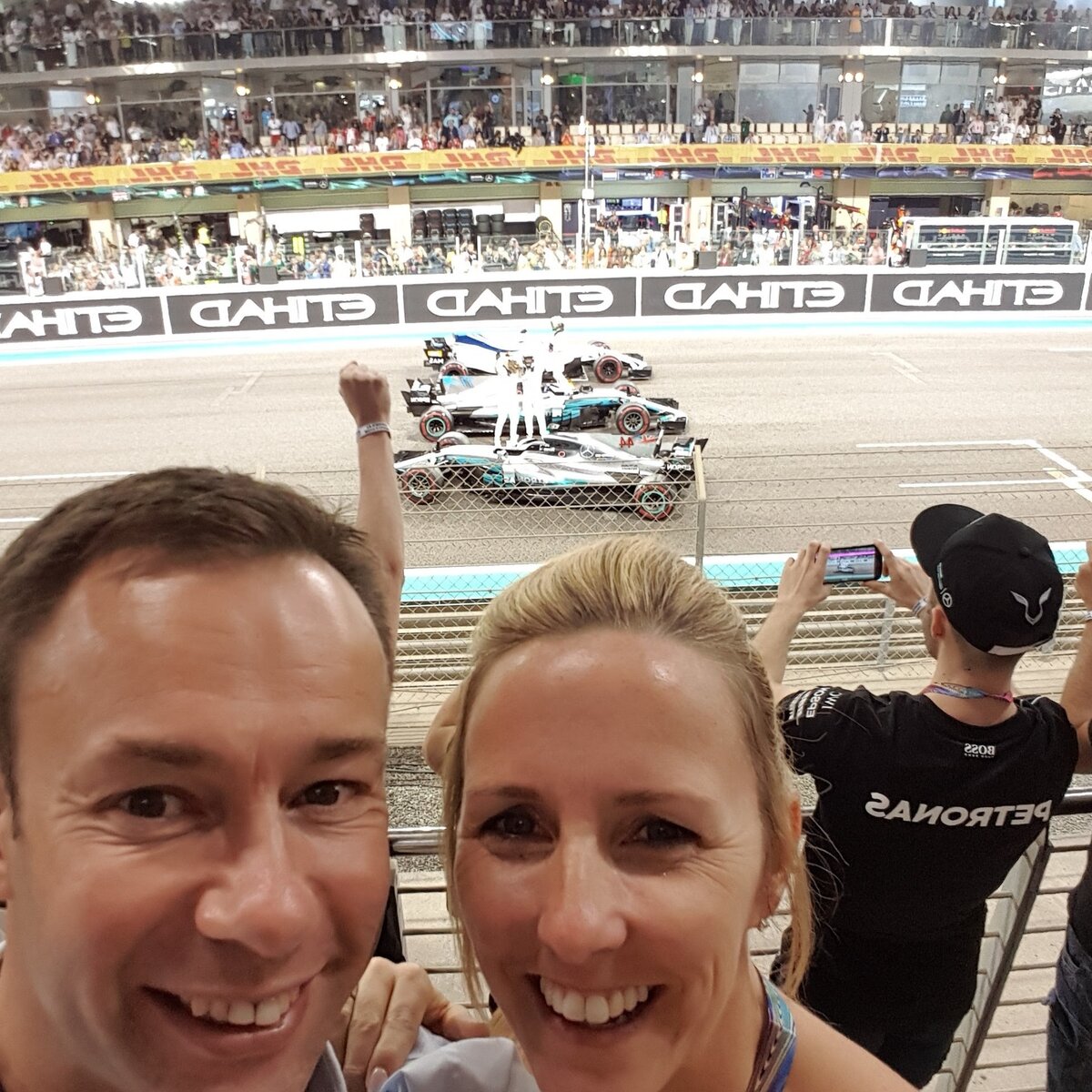 Danny Millett is a senior master mariner based in Liverpool. He joined Brookes Bell six years ago following a 14- year career at sea, sailing in all ranks up to Master on deep-sea vessels and a spell in the offshore sector. Here he tells us more about his background and his role with Brookes Bell.
I have lived by the sea all my life, coming from a fishing town and my grandfather was a chief engineer on deep sea fishing trawlers, it was a life that always fascinated me. After my cadetship, I joined Foreland Shipping and spent 11 years with the company progressing up through the ranks to Master.
I joined the industry in 1999 with the introduction of the tonnage tax, which encouraged companies to take on UK cadets for tax incentives. In the 1980s, the UK Government had stopped funding cadet training and as a result, for many years young people in Britain stopped choosing seafaring as a career. This has led to a gap in the industry between people similar to me in their early 40s to people now retiring in their 60s, which has allowed for good career progression for myself both at sea and now ashore.
While at sea I learnt a huge amount from the more senior seafarers onboard, they had all been from a generation before satellite navigation systems, using sextants for real and not just for college exams! However, when I went to sea, the industry was transitioning from an 'analogue' world such as paper charts to digital and so, I think I got the best of both worlds. The vessels I sailed on had integrated bridge systems fitted with electronic charts and digitalisation was already transforming the industry. Most of the worlds fleet now have to be fitted with ECDIS (Electronic Chart Display Information System).
Being at sea was both interesting and exciting, I sailed mainly on British ships, earning a tax-free salary and loved the routine, camaraderie and banter, especially with the engineers. There were good standards on board and I enjoyed the three months at sea followed by the three months off, which I usually spent travelling the world.
With Foreland Shipping I sailed on deep-sea RoRo vessels that carried RoRo, container and breakbulk cargoes worldwide. There have been some challenging times, at 33 years old I was Master of a vessel carrying various armoured equipment and helicopters for the Ministry Of Defence, taking them to the Middle East during conflicts and this was a huge responsibility but something I got a huge buzz from. I remember one time berthing the ship in Pakistan, with the pilot talking to me about cricket and an armed guard looking over me on the bridge wing, looking out for terrorist threats.
I was also at sea when piracy in the Gulf of Aden was at its peak, which has been useful because I can take part in arbitration cases, speaking from my first-hand experience of what it's like to be a Master in those situations. For example, with armed guards onboard and having to sleep fully dressed with your trainers by the bunk, then you get the call that suspicious pirate skiffs are approaching and having to rush to the bridge with warning flares being fired - it was not pleasant!
I decided to move from Foreland just because I wanted a new challenge and I took a role in the offshore industry. After a while I decided it wasn't really for me and came across the Brookes Bell role, which sounded like just what I was looking for; using my time at sea, my experience and knowledge as a Master but a varied role and with a significant amount of travelling. I do sometimes miss going to sea but generally my role at Brookes Bell gives me the opportunity to keep connected with the industry whilst going home to the family and my own bed.
I really do love to travel; I've sailed all around the world, from the Middle East to Africa, down to South America and the Falkland Islands. In my time off, I regularly went backpacking around California, South America, South Asia and Australia. I attempted to learn Spanish while I was onboard then went travelling to use it, I just love experiencing new cultures, seeing new places and trying new food.
I now work as a Master Mariner consultant/surveyor, covering various types of jobs from navigation and unsafe port disputes, cargo damage, cargo stowage and securing, to cases involving bulk carriers and hold cleaning matters. In every situation I'm using the skills and experience I gathered at sea. I've led the introduction of MADAS software which analyses the VDR data and gives the vessel's position, vessel's speed, engine orders, helm orders, rudder angles with the Radar and ECDIS data and collates in an easy to view format. All this enables us to provide analysis and opinion on what has happened in an investigation and it's now an integral part of our consultancy services.
I love the variety; I can be heading into work in the office and then a call comes through and I'll find myself onboard a vessel instead. It's a very reactive business, last month I was in Southampton dealing with hatch covers, the following week in Liverpool dealing with a scrap metal fire onboard a vessel and in September I was on a job in Sweden.
When I'm not at work, I still love travelling, although now it's just 3-4 weeks of holiday, luckily the job helps satisfy my longings to see other places. And when I'm not doing that, I have a confession – I'm an AvGeek, I love aeroplanes! Luckily so does my wife and by default so does my 15-month-old daughter. We regularly go to the airport and there's a spot near the end of the runway where we watch the comings and goings.
I'm also a runner and a big fan of the gym, although with a 15-month-old daughter fitting it all in is a challenge. I've just bought a new backpack to carry my daughter though, so I'm looking forward to getting out onto the hills soon. I enjoy food, both cooking and eating and aside from that I'll be watching all kinds of sport, I have been to the Abu Dhabi Grand Prix and regularly attend boxing events – I'm also Manchester United fan, married to an Evertonian, and we live in Liverpool, it can get heated!
---