Enhanced optimism improves seafarers' happiness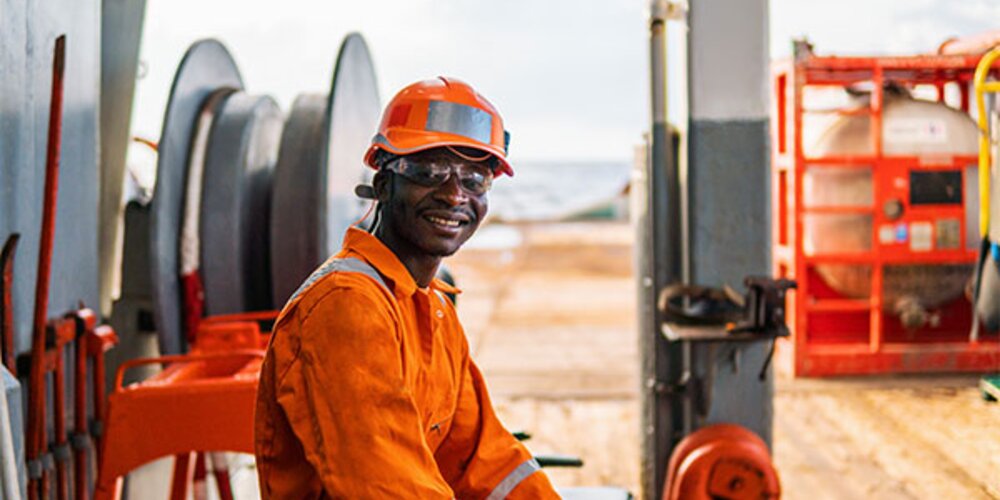 Human beings need to have access to our natural habitat. It is especially true for crew working in the shipping industry, working long hours with limited access to see family and friends.
Therefore, it is no surprise that one of the main complexities of living on board a ship is the freedom of movement, including shore leave, which has never been more accurate than during the Covid pandemic. The uncertainty and problems of the pandemic put immense pressure on seafarers' spirit, willingness, positivity, and resilience.
To enhance life on board, The Mission to Seafarers launched a Seafarers' Happiness Index in 2015 to measure seafarers' wellbeing and social needs at sea.
The latest index report shows an overall increase from 7.21 to 7.3/10, a significant positive leap from 5.85 in the first quarter of 2022. While it has been a challenging two years, it is good to see some optimism returning to the industry. This is down to the solid work the industry has done to improve life on board and to make it more enjoyable for the crew.
The latest results show that crew members are happier about contact with family at sea, increasing from 7.44 to 7.56. Other areas where there was an increase are shore leave, interaction with other crew, and welfare facilities when ashore.
Shore leave and welfare facilities
A factor that stood out from the report is shore leave. It is paramount that the crew should be eligible for shore leave regardless of restrictions.
It also allows seafarers to use wellness centres and facilities in or near ports. These centres exist to provide crews with the rest, recreation, welcome and access to supplies they need, and seafarers are often extremely grateful when they visit.
Connectivity is also particularly critical, and access to cost-effective, reliable Wi-Fi positively impacts their mental state and wellbeing. The report showed seafarers with access to the internet and calls are much happier than those without access.
However, areas that showed a decrease in happiness are wages and salaries, food on board, health and fitness on board, training, and workload.
We seldom forget how mental and physical health and wellbeing link, and you are only as happy as healthy. Poor lifestyle habits may result in medical conditions that can be detrimental to a seafarer, reducing effectiveness.
Stress, a stringent workload, lack of healthy food options is harmful to wellbeing, and the impact of a high workload remains a challenge. Therefore, there is no separating the workload burden from seafarers' mental health and wellbeing.
Concerns remain, and there is cause to build on the positive momentum. Issues such as medical insurance and protection for seafarers when they are not employed warrant action in some nations, which seafarers would like to see.
There is a definite approvement in the statistics reported on. However, any recovery in seafarer happiness should be treated delicately as it can easily be lost, and optimism should be tempered by how delicate any recovery is. These gains can easily be lost, and as such, we should not and cannot rest on our laurels for a moment, as the written responses from seafarers show us.
The latest Seafarers Happiness Index can be read here.
Are your vessels being run as well as they could be?
Brookes Bell's Master Mariners have decades of direct command experience of a wide range of vessels including: passenger/cruise ships, bulk carriers, fast ferries, LNG carriers, container ships and more.
They know what it takes to ensure that vessels are run in the most efficient way possible - including the importance of maintaining crew morale.
For more maritime and energy industry news and developments, explore the Brookes Bell News and Knowledge Hub…
Brookes Bell Appoints Karley Smith as Master Mariner | Safer Shipping for Container Vessels | What Is Metallurgy and How Is It Used in the Maritime Industry?
Author

Adam Whittle

Date

08/12/2022