HD-HHI Orders Waste Heat Recovery Systems for Maersk New Builds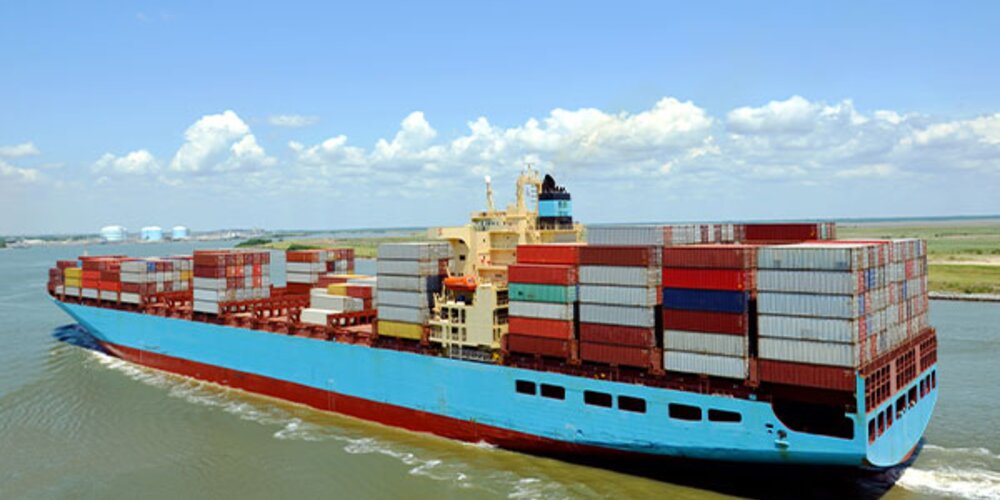 HD Hyundai Heavy Industries - the world's biggest shipbuilder - has announced that it has placed a $2.75 million order for Climeon's HeatPower 300 waste heat recovery solution to boost the energy efficiency of six Maersk 17,200 TEU vessels.
Climeon - which is headquartered in Sweden and has been operating since 2015 - will be providing its HeatPower 300 solution to be used to ultimately decrease fuel consumption on board the six vessels.
The HeatPower 300 solution is based upon ORC waste heat technology. This technology uses a high-pressure heat source, in conjunction with a low-pressure cold source to drive a flow which generates electricity.
In a statement, Climeon said that HeatPower 300 solution has been, 'built with a comprehensive and robust design for seaworthiness and optimal efficiency from low-temperature heat produced by marine engines'.
Commenting on the deal with HD-HHI, Climeon's CEO, Lena Sundquist, said:
"It is encouraging to see the considerable efforts made by the maritime industry to implement innovative technologies to achieve climate-neutral shipping. Our latest waste heat to power technology, HeatPower 300, has been developed to meet the requirements of the shipping industry and to support the industry's green transition.
We are proud to see that our HeatPower technology has been validated by esteemed industry leaders such as Maersk and HD-HHI, and we are honoured to be entrusted with this step forward in energy-efficient shipping".
Delivery of the HeatPower 300 systems to HD-HHI's shipyard in Korea is expected to take place in 2024.
Marine engineering consultancy
Whether you're dealing with an issue with the main or auxiliary systems on board your vessels, Brookes Bell's marine engineers can help.
They are able to assist with everything from machinery failures to hull and machinery surveys, stern tube, shaft and bearing issues, auxiliary machine damage and more.
Speak to Brookes Bell about your marine engineering requirements today
For more maritime industry insights and information, read the Brookes Bell News and Knowledge Hub…
Maersk to Pioneer First Container Vessel Conversion to Dual-Fuel Methanol Engine | Grimaldi Introduces the World's Greenest Ro-Ro Ships on Intra-Europe Route | Shipping Industry Should Expect a 'Multi-Fuel Future' According to New Survey
Author

Andrew Yarwood

Date

18/08/2023