Grimaldi Introduces the World's Greenest Ro-Ro Ships on Intra-Europe Route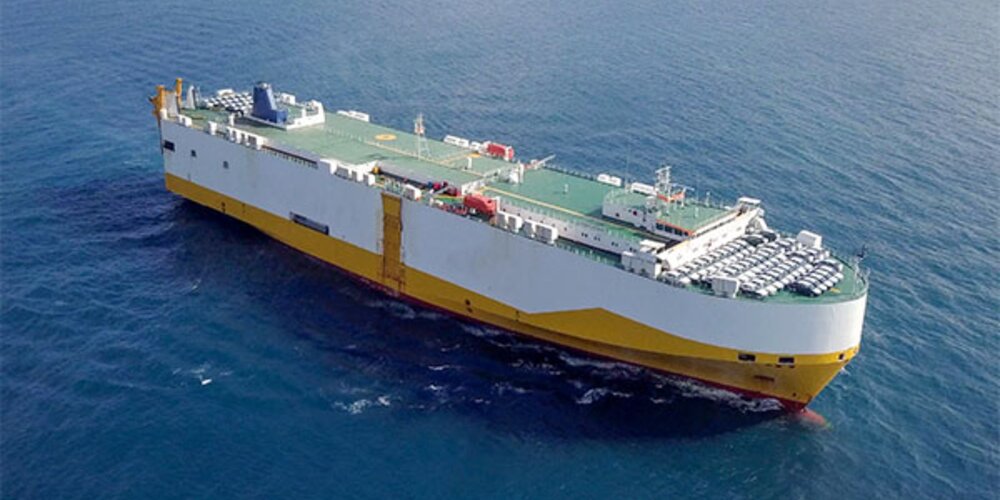 The Italian shipping line Grimaldi has announced its introduction of the 'greenest ro-ro ships in the world' on their Venice-Bari-Patras route. The two ro-ro ships - affectionately dubbed the 'green giants' - are the Eco Catania and the Eco Malta.
The two GG5G-class ships feature state-of-the-art hybrid technology and are able to carry some 7,800 linear metres of freight, equivalent to approximately 500 trailers and 180 cars. This represents twice the cargo capacity of Grimaldi's previous class of short ro-ro ships.
Yet, contrary to expectations, this increased carrying capacity doesn't come at the expense of fuel consumption. In fact, the two vessels are able to carry significantly more cargo whilst using the same amount of fuel, at the same speed, as the previous generation of vessels. This results in a halving of the CO₂ emissions per unit transported.
In a further 'green' highlight, the two vessels are able to cut their emissions to zero during port operations. Whilst at berth the Eco Catania and Eco Malta can draw power from a set of onboard 'mega lithium batteries'. Furthermore, these batteries are recharged during navigation through the use of shaft generators and 350 m² of solar panels.
The new vessels - and particularly their ability to operate without emissions whilst in port - have been welcomed by port authorities.
Ugo Patroni Griffi, President of the Port System Authority of the Southern Adriatic Sea, commented:
"Having ships producing zero emissions in port represents a key investment for the sustainable future of our seaports.
In fact, in addition to guaranteeing zero emission impact on the territory, the introduction of two brand-new Grimaldi 'Eco' vessels - replacing the four 'Eurocargo' ships which have been operating the line up to now - will exponentially increase the transport capacity of rolling freight from the port of Bari.
Not only will this green evolution make us more competitive on the international market: it will also allow us to optimise the efficiency of port operations, reducing transit times and improving the overall productivity of the port".
The launch of two new vessels comes at a time of strong growth for the ro-ro sector. According to data provided by the Port System Authority of the Northern Adriatic Sea, the ro-ro sector grew by over 11% in 2022, with the trend continuing through the first half of 2023.
In need of navigational expertise?
Are your ro-ro vessels being run as efficiently, compliantly and safely as they could be?
If you can't answer that question with confidence, then call upon the experience and expertise of Brookes Bell's team of Master Mariners.
Our Master Mariners have had direct command experience of a wide range of vessels, including; passenger/cruise ships, ro-ro/ro-pax ferries, fast ferries, car carriers and more.
For more maritime industry insights and information, read the Brookes Bell News and Knowledge Hub…
EU Proposes New Pollution and Safety Targets for Shipping | Industry Safety Body Calls for the Lifeboat to Be 'Reinvented' | Stena Line and Peel Ports Agree New Deal for 12 Quays Port and Ferry Terminal
Author

Andrew Yarwood

Date

27/07/2023