Shipping Industry Should Expect a 'Multi-Fuel Future' According to New Survey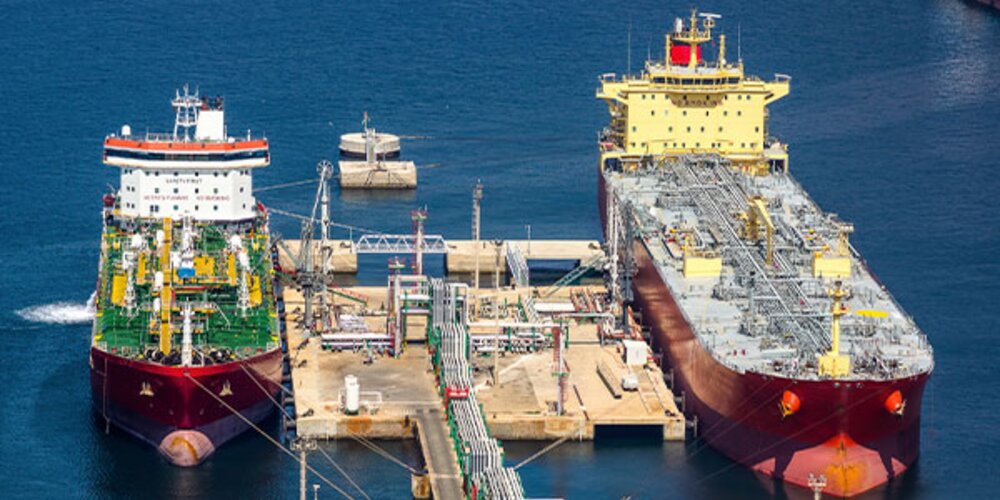 A new survey conducted by the Global Maritime Forum, the Global Centre for Maritime Decarbonisation, and the Maersk Mc Kinney Moller Centre for Zero Carbon Shipping, has found that shipping owners expect to use three or more fuels in their fleets by 2050.
In total, 29 shipping companies were surveyed on their current and future plans on low-carbon fuels, covering container ships, tankers, dry bulkers, gas carriers, cruise ships, tugs, and offshore vessels.
Of the shipping companies surveyed, around half are targeting net-zero emissions by 2050.
To achieve this, shipping companies anticipate using a mix of two or more fuels, with forty-five percent of respondents expecting to run their fleets on fuel oil/biodiesel, methane, methanol, and ammonia.
The survey also found that internal combustion engines will remain the preferred technology through 2050.
However, the survey also highlighted that the route to decarbonisation and a multi-fuel future is likely to be complex - 'especially given the knotty interdependence between shipowners and operators, ports, engine manufacturers, and fuel providers'.
Furthermore, the survey summary states that, 'how the industry builds out and manages multiple fuel supply chains over the next decades will have a decisive effect on the speed at which it decarbonizes'.
Commenting on the findings of the survey, Professor Lynn Loo, CEO of the Global Centre for Maritime Decarbonisation, said:
"As the shipping industry is in a period of experimentation and exploration to understand the implications of adopting different green fuels, surveys like this play a crucial role to inform the industry and public, and support shipping's transition to a zero-emissions future".
Johannah Christensen, CEO of the Global Maritime Forum, added:
"To reach a zero-emissions future, the industry needs a more ambitious regulatory framework with clear reduction targets and supporting policies to close the cost gap between green fuels and the fossil fuels that currently power the global fleet.
The sooner there is clarity about targets and policies, and the sooner these come into effect, the easier it will be for companies to develop a view on how to meet the goals. The roles of regulators will be crucial in this process, in particular the outcome of the ongoing negotiations at the IMO".
The companies that took part in the survey represent twenty percent of the world's total fleet capacity.
Resolve your bunker disputes with Brookes Bell
Whilst an increasing array of alternative marine fuels are coming to market, the vast bulk of vessels continue to use traditional bunker fuels.
If that's the case for your fleet, and you've become embroiled in a bunker fuel oil quality dispute, then speak to Brookes Bell today.
Our team of bunker fuel experts are able to assist with the taking of samples, advising on engine room problems and provide expert witness support.
For more maritime and energy industry insights and information, read the Brookes Bell News and Knowledge Hub…
World's Largest Hybrid Ship to Begin Operation in 2024 | Samskip Announces Next-Generation Zero-Emission Short Sea Container Vessels | HMM Orders Nine Methanol-Fuelled Containerships
Author

Adam Whittle

Date

03/05/2023