HMM Orders Nine Methanol-Fuelled Containerships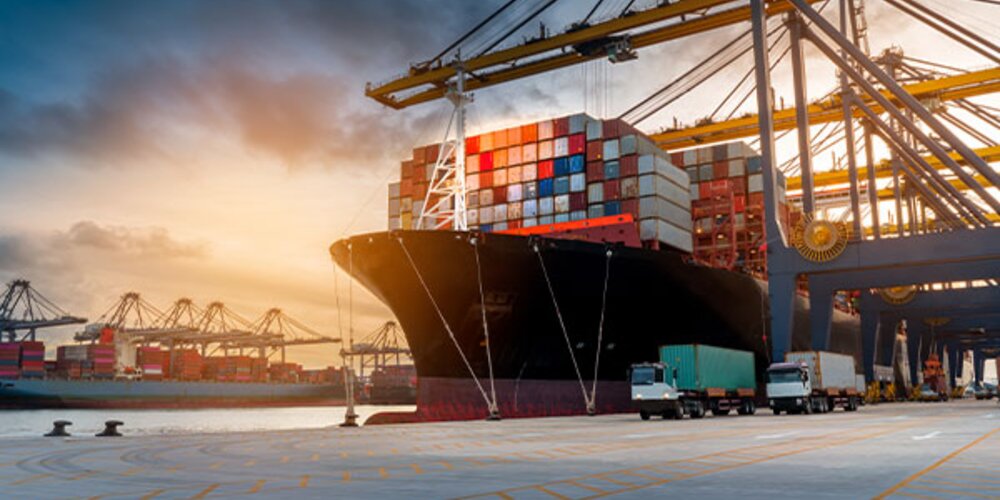 The case for alternative marine fuels has taken another step forward, with South Korea's HMM (formerly known as Hyundai Merchant Marine) placing an order for nine methanol-fuelled containerships.
The vessels, which will take the form of 9,000 TEU capacity boxships, will feature methanol dual-fuelled engines and will come at a cumulative cost of $1.12bn.
Construction of seven of the vessels will be carried out by Hyundai Samho Heavy Industries, whilst the remaining two will be built by HJ Shipbuilding and Construction.
In addition to confirming that an order has been placed for the vessels, HMM has also revealed that it has signed a Memorandum of Understanding (MoU) with five fuel suppliers. These suppliers include Proman, PTTEP, European Energy, and Hyundai Corp.
The move forms part of HMM's efforts to expand its alternative-fuel powered fleet.
"We will continue to drive efforts to support the global community's broader transition to carbon neutrality while at the same time strengthening our fundamental level of future capability in the face of increasingly fierce competition in the global market," said President and CEO of HMM, Kim Kyung Bae.
HMM is just one of a number of shipping companies that is commissioning methanol-fuelled vessels. Maersk is widely considered as being the first to commission methanol-fuelled ships, however the company was soon followed by Cosco Shipping and CMA CGM.
HMM's nine new methanol-fuelled boxships are expected to be due for delivery in 2025 and 2026. The company has stated that the new vessels will be deployed on the Asia-North/Latin America trade lanes and the Asia-India routes.
Brookes Bell: the number one choice for marine fuel investigations
With new types of fuels come new types of problems.
Brookes Bell's fuel team is adept at investigating and resolving a wide range of bunker and marine fuel issues. Whether you have a bunker specification or quality dispute, Brookes Bell can help.
For more maritime industry news, insights and developments, read the Brookes Bell News and Knowledge Hub…
What Is Tribology? | World's Largest Hybrid Ship to Begin Operation in 2024 | VLSFO Bunker Fuel Contamination on Rise
Author

Andrew Yarwood

Date

24/02/2023