World's Largest Hybrid Ship to Begin Operation in 2024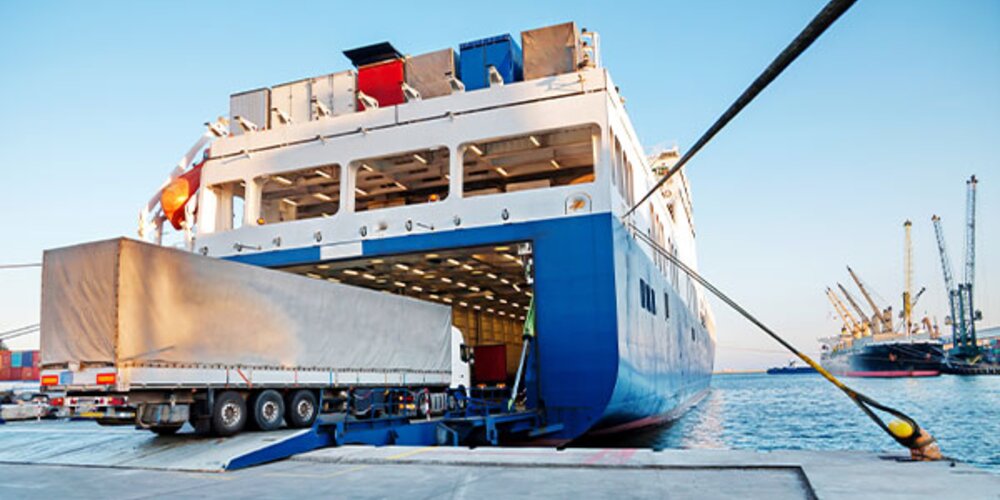 Brittany Ferries has announced that it will be bringing the world's largest hybrid ship, the Saint-Malo, into operation in 2024 on a route between France and England on the St Malo to Portsmouth route.
At 11.5 Mwh the Saint-Malo's batteries will be double those currently used for hybrid propulsion in marine vessels. In order to make the vessel even more efficient, the Saint-Malo will integrate multiple systems allowing for real-time energy optimisation whilst sailing.
According to Wartsila, the company which will supply the Saint-Malo's engine and batteries, a combination of hybrid power, optimised energy efficiency and shore-side plug-in has the potential to improve the Saint-Malo's greenhouse gas emissions by up to 15 percent compared to traditional diesel-powered vessels.
In addition to the Saint-Malo, Brittany Ferries has also specified another, as yet unnamed, hybrid vessel which will run on the company's popular Caen to Portsmouth route. The two vessels are to be constructed by StenaRoRo and chartered to Brittany Ferries.
These two hybrid vessels will replace the Bretagne and Normandie, which are two of the longest serving vessels in Brittany Ferries' fleet.
Commenting on the two new hybrid vessels, the CEO of Brittany Ferries, Christophe Mathieu, said:
"Brittany Ferries is proud to be taking a lead in sustainable shipping, working with our partners to bring cleaner vessels to the regions in which we operate.
Hybrid technology continues to move our fleet renewal programme forward and will follow the introduction of two LNG-powered ships. From day one of operation, ports like St Malo in France and Portsmouth in the UK will benefit. Shore-side power capability means further benefits will be realised, as investment by ports in plug-in infrastructure allows".
Per Westling, MD of StenaRoRo, also commented on the new hybrid vessels, saying:
"Stena wants to be a frontrunner in decarbonising our fleet and, together with our partners, pushing developments towards zero emissions operations.
Hybridisation allows our vessels to be highly flexible as we adapt to future technology improvements, including green fuels, fuel cells, bigger batteries, and solar or wind-supported propulsion".
It's expected that where Brittany Ferries has led, other shipping businesses across the world will follow, exploring the world of battery-based hybrid shipping.
Brookes Bell: the home of marine engineering
Whether you want to explore the latest developments in hybrid technology for your fleet, or you want to tackle everyday issues like machinery failures, Brookes Bell marine engineering team can help you.
Brookes Bell's marine engineers are adroit at investigating a wide range of incidents on myriad vessels, including (but not limited to):
Ships.
Superyachts.
Cranes.
FLNG carriers.
FPSOs.
Drawing upon decades of real-world experience serving in senior ranks at sea, our marine engineers can provide you with everything from preliminary advice through to detailed analytical comment and analysis at a forensic level.
If you've got a marine engineering-related issue, Brookes Bell's marine engineering team is here to help.
For more maritime and energy industry news and developments, explore the Brookes Bell News and Knowledge Hub…
Cosco Pushes Battery-Powered Shipping Forward With New Containerships | Japan Certifies Wind-Assisted Sail Propulsion Ships | Spotlight On: Marine Engineering
Author

Andrew Yarwood

Date

24/11/2022