Industry Safety Body Calls for the Lifeboat to Be 'Reinvented'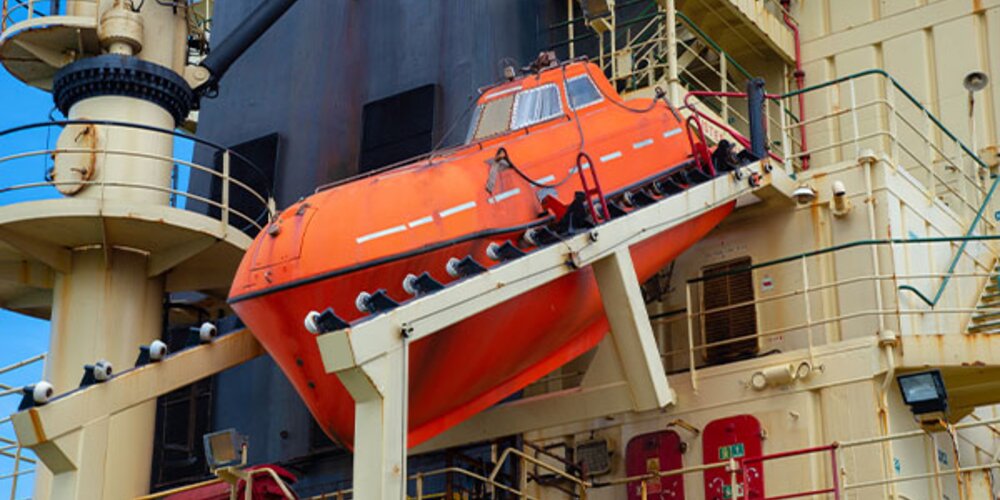 The Container Ship Safety Forum (CSSF) has called for both lifeboats, and their launching mechanisms, to be reinvented. The call follows reviews of data which shows that lifeboat training drills cost more lives than they do in real-world rescue situations.
In a press release, the CSSF outlined the current situation: 'Over the years, many seafarers have been injured - some of them fatally - while launching the lifeboat during evacuations or evacuation drills. Not because the lifeboats have not been compliant with safety standards, but simply because the launch of a lifeboat is a dangerous task to perform'.
CSSF isn't alone in highlighting the dangers associated with lifeboat training drills. In 2017, the UK Chamber of Shipping issued an article, Lifeboat Drills: We Need to Save Lives, Not Lose Them.
This article identified a total of 60 fatalities during the testing of lifeboats over only a 10-year period.
Based on these findings and others, Aslak Ross, the Chairman of the CSSF, issued the following call to action:
"We need to reinvent the lifeboat and its launching equipment onboard cargo vessels. For way too long, we have seen able seafarers being injured when launching lifeboats, even though crews have been trained and the lifeboat is modern and fully compliant.
Everyone knows we have a problem; seafarers are scared to launch lifeboats; however, no one has offered a plausible path towards a solution to the problem for cargo vessels. A change is needed to provide a safe environment for seafarers and to regain trust in lifesaving equipment".
One potential solution - which was also highlighted in the 2017 article by the UK Chamber of Shipping - is the use of simulations to practise lifeboat launches, in addition to new launching and evacuation technologies.
Commenting on this, Ross said:
"Simulation and use of new technology is one way to conduct drills in a safer environment, and we support the intent to reduce the risk of accidents, however, it does not solve the core of the problem: launching a lifeboat is too dangerous.
And even though simulation has its advantages, it should only be used as a supplement to well-conducted onboard abandon ship drills where crews are familiarised with the ship-specific equipment".
As a result, the CSSF is encouraging the container shipping industry, classification societies, flag states and suppliers to 'launch innovation to replace current lifeboats with safer technologies'.
Among the innovations pointed to by the CSSF include alternative designs that are already used for offshore installations and for passenger evacuation on PAX vessels through Marine Evacuation Systems (MES).
"Such systems should also be made available to cargo vessels without delay. It is long overdue to change the current environment and innovate to eliminate the risk of lifeboat accidents. We need approved systems that can be fitted to new builds - we need to safeguard our seafarers", concluded Ross.
Are your vessels being run as well as they could be?
If you want to ensure that your vessels are being run safely, compliantly and efficiently, then Brookes Bell's Master Mariners can help.
With decades of bridge management experience, our Master Mariners are able to advise on a wide range of issues from speed and consumption disputes, containership casualty management, hold cleanliness, tanker operation, pollution control and more.
For more maritime and energy industry insights and information, read the Brookes Bell News and Knowledge Hub…
Samskip Announces Next-Generation Zero-Emission Short Sea Container Vessels | Port of Liverpool Named UK's Top Logistics Hub | Unit45 and H.Essers Develop New Diesel-Electric Reefer
Author

Andrew Yarwood

Date

01/06/2023