Unit45 and H.Essers Develop New Diesel-Electric Reefer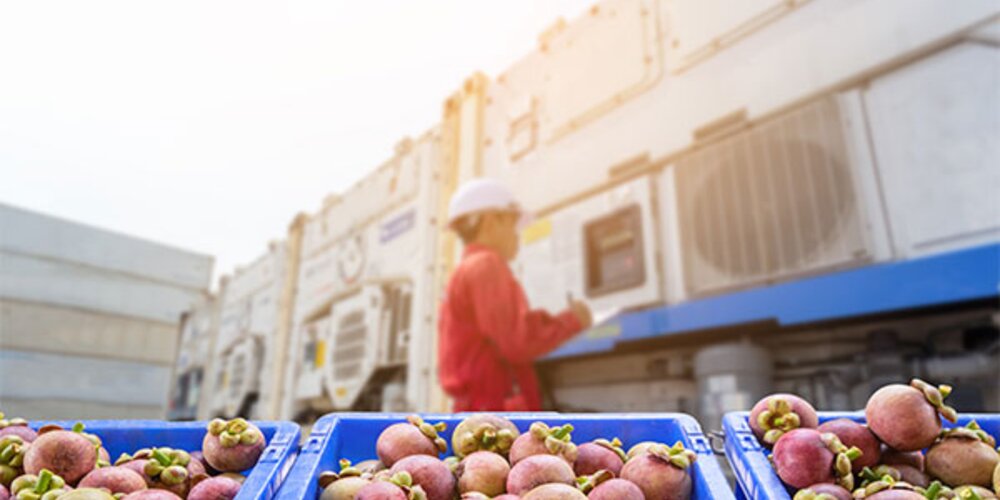 Leading developer of 45ft containers, Unit45 has teamed up with supply chain experts H.Essers to develop a novel diesel-electric reefer (refrigerated container). With a large capacity fuel tank, the new reefer promises to provide more reliable transport of temperature-controlled cargoes.
The reefer, which features a motor developed and manufactured by Thermo King, has a low-rate of fuel consumption and is also designed to be maintenance friendly.
What makes the new reefer particularly notable is the fact that it can be self-supporting for 18 to 28 days, reducing (or in some cases eliminating) the need to refuel during journeys.
This has several advantages, most notably in reducing the chances of fuel contamination, as Unit45's managing director, Jan Koolen, explained:
"Refuelling in Kazakhstan for example can be a challenge, you simply risk the wrong diesel in the tank. Often the diesel is thinned with water. When this freezes, the engine will stall".
Another advantage of Unit45's new reefer is the ability to use it reliably as part of multimodal operations where rail is featured. With rail operators struggling to provide reliable power supplies for all-electric reefers, Unit45's new reefer is the perfect solution.
Aside from the novel diesel-electric power system, the reefer also has a high cooling capacity, making it suitable for transporting a broad range of cargoes including pharmaceutical products, perishable goods and appliances.
The reefer also features an advanced track and trace system to control and record the temperature and the position of the container. This system also monitors door-opening and can provide real-time alerts.
Are your vessels fit for reefer containers?
If you're transporting refrigerated cargoes, it's important that you do so in a way which prevents loss, is safe and compliant.
Brookes Bell's cargo scientists can help you do just that. We have scientists trained in physics, chemistry, biology, food science, chemical engineering and toxicology; so no matter what the issue, we can help.
For more maritime industry news, insights and developments, read the Brookes Bell News and Knowledge Hub…
Hapag-Lloyd to Fit Container Fleet With Real-Time Tracking Devices | The M.V. Falmouth Bay Incident: What Happened? | 400% Increase in Containers Lost at Sea During 2020 - 2021
Author

Adam Whittle

Date

03/02/2023