Samskip Announces Next-Generation Zero-Emission Short Sea Container Vessels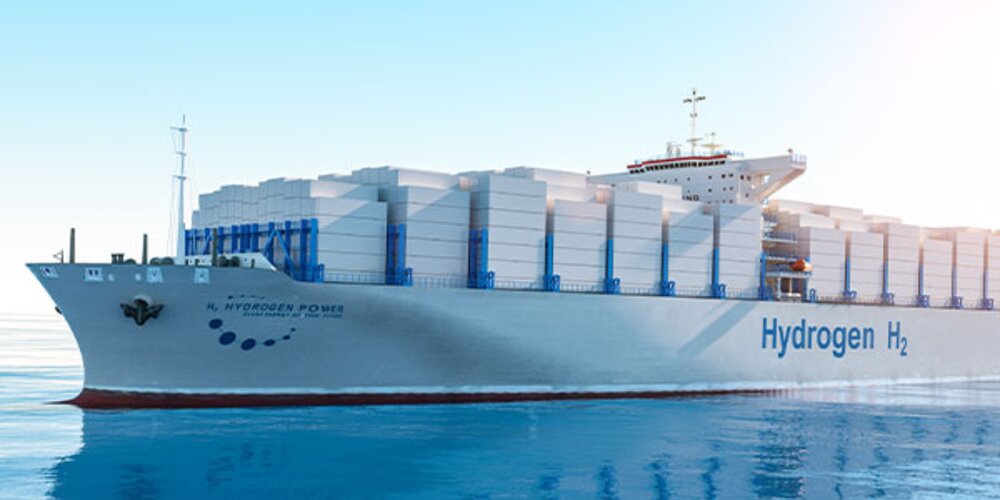 Dutch-headquartered Samskip has announced that it has signed a shipbuilding agreement with the leading Indian shipyard Cochin Shipyard Ltd for two hydrogen-fuelled short sea container vessels.
The two vessels, once commissioned, are expected to be among the first zero emission short sea container vessels in the world.
When operated in 'zero emission mode', each vessel is expected to achieve around 25,000 tons of CO2 reduction per year. Additionally, the vessels will further reduce emissions by using green shore power when at ports.
The two vessels form part of a wider tranche of work being undertaken by Samskip in connection with the Norwegian Government. This broader project is centred on developing emission-free transport solutions.
Commenting on the contracting of the two vessels, Samskip CEO, Kari-Pekka Laaksonen, said:
"This endeavour is another of Samskip's initiatives that is an important step towards reaching our sustainability targets outlined in our latest sustainability report. It reinforces our commitment to the Sustainability Science Based Target initiative and will support our goal of reaching net-zero by 2040.
We have continuously practised what we preach because sustainability is in our DNA, and we are invested in the future; the future of green logistics, our planet, our economy and in the next generation of seafarers, and we are certain that this project will be a game changer.
Samskip is delighted to have found such a partnership in Cochin Shipyard which shares the same ambitions to provide environmentally-friendly transportation, and we look forward to a successful cooperation".
The two vessels are scheduled for delivery in 2025 and are expected to operate on Samskip's west European routes.
Brookes Bell: the go-to marine engineering consultancy
Regardless of what type of fuel they are using, it's essential that your propulsion engines are running as efficiently as possible.
If you're experiencing issues with propulsion engines, slow, medium or high-speed diesel engines or auxiliary motors or engines, then Brookes Bell's marine engineering experts can help.
For more maritime industry news, insights and developments, read the Brookes Bell News and Knowledge Hub…
New Green Ammonia Facility Planned for Liverpool | HMM Orders Nine Methanol-Fuelled Containerships | Environmental Group Seeks New Measures to Tackle Underwater Noise
Author

Anthony York

Date

29/03/2023