ONE Receives First 24,000 TEU Megamax Vessel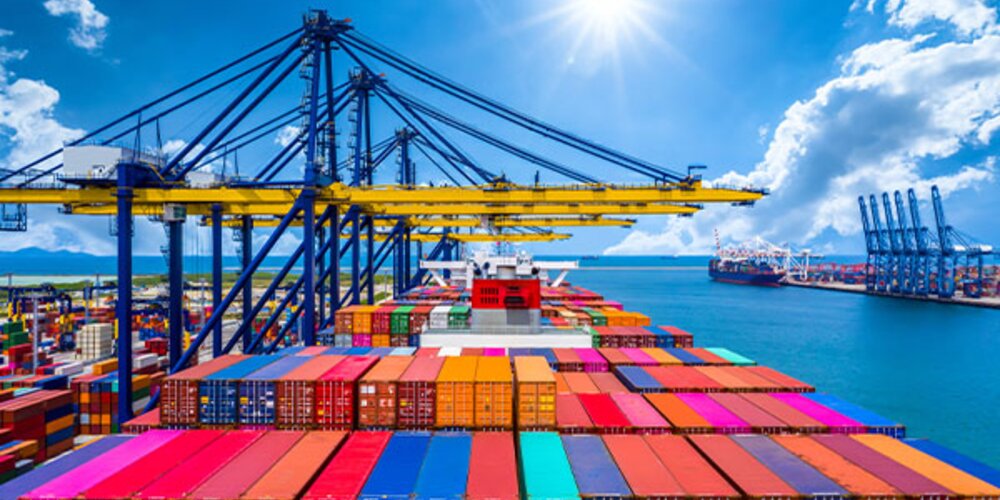 Ocean Network Express (ONE), has received its first 24,000-TEU class Megamax vessel, with the vessel being delivered at Kure Shipyard in Japan. The vessel, ONE Innovation is expected to deliver significant economies of scale in addition to energy efficiency technologies.
Amongst the features being lauded on the ONE Innovation include a specially-designed hull design that aims to both maximise cargo intake and minimise fuel consumption. The vessel also features a 'bow windshield', which is a type of energy-saving device. ONE Innovation is also equipped with an advanced exhaust gas cleaning system to bring the vessel in line with IMO regulations.
The ONE Innovation also features 25 bays to maximise cargo capacity and reefer plugs for over 2,000 TEU for flexible operation.
Commenting on ONE Innovation, Yu Kurimoto, Managing Director of ONE, said:
"ONE Innovation is the largest vessel in our fleet, and we are proud to have it as our flagship.
This newly built vessel will help us pave the way for the sustainable development of global logistics and respond to customer requests with the world's no. 1 quality of service.
Last year, we announced our 'Green Vision', which aims to achieve net-zero by 2050. We are actively working to reduce greenhouse gas emissions from our fleet, and we are confident that this will contribute to this effort and bring innovation to global logistics".
One Innovation will be deployed on the Asia to Europe (FE3) service, under THE Alliance (THEA) network. It is the first of what will eventually be six new Megamax vessels within ONE's core fleet.
Brookes Bell: your first stop for ship design
If you want to ensure your new vessel is as efficiently designed as possible, then speak to Brookes Bell's naval architecture team today.
Our naval architects have extensive experience in ship design, shipbuilding and in-service support, structural analysis and design, advising on new build compliance and more.
For more maritime and energy industry insights, news and information, read the Brookes Bell News and Knowledge Hub…
HMM Orders Nine Methanol-Fuelled Containerships | The World's Longest 'Green Corridor' Takes a Step Closer to Reality | Adoption of DCSA Standards to Accelerate Thanks to New Collaboration
Author

Andrew Yarwood

Date

19/06/2023