Ørsted Becomes First Tenant of New Jersey Wind Port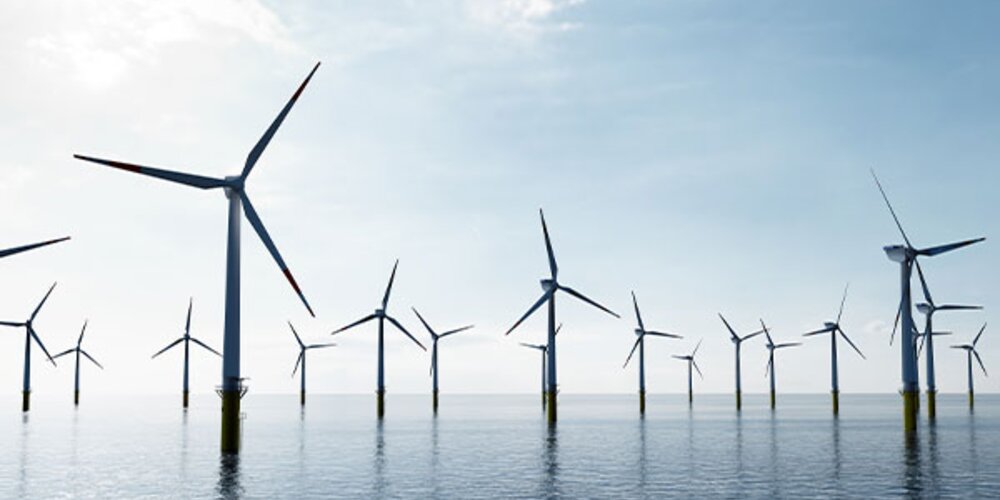 European renewable energy giant Ørsted has become the first tenant of New Jersey Wind Port following approval by the New Jersey Economic Development Authority (NJEDA).
Under the terms of the sublet agreement, Ørsted will lease 34 acres of land at the Port and will use the space as a hub for its Ocean Wind 1 project. Over the course of the two year, $25 million lease, it is expected that upwards of 200 jobs will be created.
Once complete, the New Jersey Wind Port (NJWP) will be the first and largest facility of its kind in the U.S. It is expected that the NJWP will support offshore wind projects across the entirety of the U.S. East Coast. At a total of 220 acres, the Port has sufficient space to accommodate multiple tier one component manufacturers, including the manufacturers of blades, nacelles, towers, and cables.
Commenting on the final agreement of the sublet, NJEDA's Chief Executive Officer, Tim Sullivan, said:
"The Board's approval serves as another major step forward in achieving Governor Murphy's 11 GW offshore wind target, and cements New Jersey's reputation as a national leader in offshore wind.
Ørsted's decision to marshal its Ocean Wind 1 project from the New Jersey Wind Port will create 200 jobs that would otherwise have gone to other states, and is the first of many projects that will use the Port in the years and decades ahead that will create jobs for our children, further our clean energy goals, and ensure a more resilient environment and economy.
I appreciate the men and women in organized labor who have invested over 250,000 hours thus far in the construction of the Wind Port and look forward to our continued partnership as we work towards its completion".
Earlier this month also saw Governor Murphy signing legislation to allow Ørsted to access federal tax credits that will enable them to complete Ocean Wind 1.
Ocean Wind 1 is the first of two projects being developed by Ørsted in New Jersey. Ocean Wind 1 will be situated 15 miles off the coast of southern New Jersey and will generate a total of 1,100MW of energy - sufficient to power 500,000 homes. In total, the wind farm will be made up of 98 individual offshore wind turbines and is expected to become fully operational in 2025.
3D Marine: the go-to maritime consultancy in the Americas
With more and more offshore wind projects coming to fruition in the U.S. the race is on to build and convert vessels that are compliant with the Jones Act.
If you require assistance with a new build or conversion, then 3D Marine can help. We offer a full suite of maritime consultancy services, including (but not limited to); marine consulting and surveying, marine engineering, naval architecture and more.
Speak to 3D Marine about your offshore wind vessel requirements today
For more maritime and energy industry insights, news and information, read the Brookes Bell News and Knowledge Hub…
2023: A Banner Year for Brookes Bell USA | The Jones Act and Offshore Wind: The Challenges & Opportunities | Crowley Invests in Floating Dry Dock Developer
Author

Anthony York

Date

15/08/2023