Crowley Invests in Floating Dry Dock Developer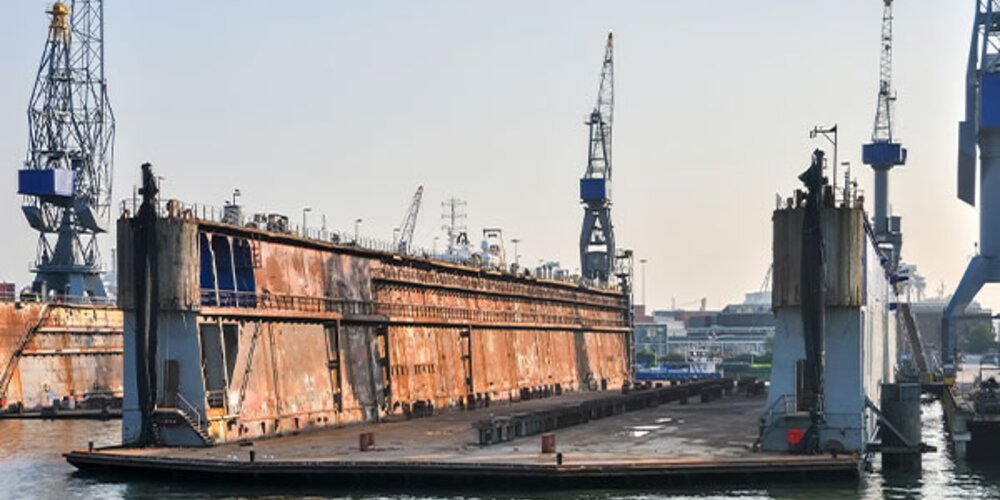 U.S. maritime solutions company Crowley has announced a new investment in Tugdock, developers of the world's first road-transportable floating dry dock known as the Tugdock Submersible Platform (TSP). It is hoped that the solution will accelerate the development of the U.S. offshore wind industry.
As we've written previously, the U.S. offshore wind industry now has a sizable pipeline of new projects. In September 2022, the U.S. government announced a goal to deploy 15 GW of installed floating offshore wind capacity by 2035 - providing enough clean energy to power over five million American homes.
UK headquartered Tugdock - which was founded in 2017 - has developed its TSP to provide a cost-effective dry dock system for developers and ports in the floating offshore wind industry.
TSPs are aimed at ports that lack the sufficient water depth and assembly space required to build and loadout the massive floating substructures required to support offshore wind turbines.
The technology allows floating dry docks to be delivered by road in modular form and assembled at the port to dimensions far wider than most of the world's existing dry docks. Once loaded, the platform is then towed to deeper water for launching and transporting the turbines.
Commenting on the technology, Lucas Lowe-Houghton, director of strategy and growth at Tugdock, said:
"The cost and time constraints associated with port infrastructure developments and submersible barge suitability are major bottlenecks holding back the growth of the floating offshore wind sector.
Our TSP technology helps overcome these issues, providing a ready-to-go solution that does not require planning or environmental permissions.
This is a massive benefit as planning permission for a permanent facility could significantly delay project schedules and not provide a return on investment. Tugdock provides a purpose-built permanent or temporary pre-assembly solution for construction and loadout, wind turbine generator integrations and major repair campaigns".
The investment by Crowley forms part of a wider tranche of work that the company is pursuing for the U.S. offshore wind industry.
At the time of writing, Crowley Wind Services is developing and planning wind terminals in California, Louisiana and Massachusetts. At the California Port of Humboldt Bay, Crowley is currently progressing an agreement to build and operate a terminal for the manufacturing, installation and operation of offshore wind floating platforms, the use of large heavy cargo vessels and to provide crewing and marshalling services for the Pacific waters recently approved for leases for wind energy.
Commenting on the investment, Crowley Wind Services' senior vice president and general manager, Bob Karl, said:
"This important investment and collaboration with Tugdock strategically complements our vision and market-leading logistics capabilities to support wind energy development from beginning to end.
Not only will we help installation developers solve logistics challenges, as a leader in sustainable and innovative maritime logistics, Crowley will further the use of offshore wind as a leading alternative energy source by working together with our customers, suppliers, policymakers and others across our value chain for innovations like the Tugdock Submersible Platform".
3D Marine: the go-to consultancy for U.S. offshore wind projects
Offering a truly multidisciplinary set of services, 3D Marine (as part of Brookes Bell) can provide a broad range of services to offshore wind projects.
These services span everything from marine consulting and surveying, marine engineering, paint and coatings expertise, pollution control, metallurgy, inspection and NDT, and much more.
For more maritime and energy industry insights, news and information, read the Brookes Bell News and Knowledge Hub…
The Jones Act and Offshore Wind: The Challenges & Opportunities | World's Deepest Offshore Wind Foundation Installed | What Are the World's Biggest Ports?
Author

Martin Twomey

Date

12/06/2023