Shell and MAN Energy Solutions Collaborate on New Decarbonisation Solutions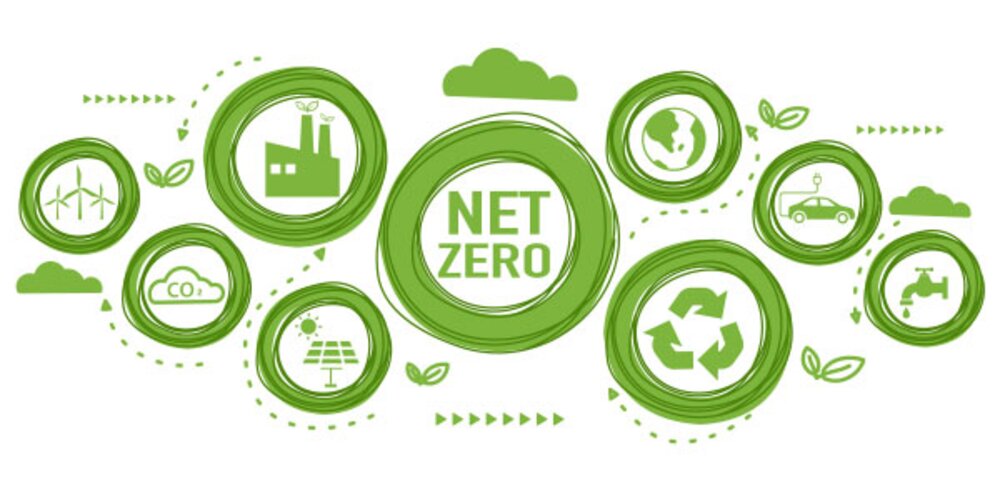 Energy supermajor Shell and global engine manufacturer MAN Energy Solutions have agreed to form a strategic partnership to develop low-carbon energy solutions to support the transition to net-zero emissions.
The strategic partnership has been formed off the back of a Memorandum of Understanding (MoU) that will see the two companies exploring the 'potential of combining their individual competencies and solutions to achieve their climate goals and support their customers in their decarbonisation efforts'.
Decarbonisation solutions being explored by the two companies include carbon capture, utilisation and storage (CCUS), green-fuels and clean energy supplies.
The two companies set out their plans in a statement, saying:
'Together, the companies will work on optimising CCUS plants with the aim of reducing CO₂ capturing costs. This will be achieved through the modularisation and standardisation of CCUS compressor solutions, which in turn will significantly decrease costs and speed up project implementation timelines.
Another area of focus is the marine industry where the companies aim to promote the development of sustainable fuel options and integrated digital services for marine applications, and assess collaboration in the area of methane slip reduction - a crucial topic for environmental impact mitigation in the marine sector.
Additionally, the companies are committed to developing and providing integrated decarbonisation solutions that help minimise CO₂ emissions from their production plants and supply chains, as well as assisting their customers in reducing emissions from their operations'.
Commenting on the new partnership, Dr Uwe Lauber, CEO of MAN Energy Solutions, said:
"As we navigate the transition to a net-zero future, strong partnerships become crucial in driving meaningful change. We are very excited to embark on this partnership with Shell.
Together, we will leverage our collective strengths and expertise to accelerate the development and deployment of sustainable energy solutions. Catering to sectors that are essential to the world economy, we aim to provide future-ready technologies to bring down emissions that are considered hard to abate".
Lauber's comments were echoed by Allen Pertuit, Vice President Downstream Projects at Shell:
"As we further operationalise our strategy, we see additional opportunities to decarbonise our assets and help our customers to lower their emissions, such as those in industry and transport.
With hydrogen, biofuels and CCUS we are seeding growth for the energy businesses of the future. Collaboration with partners, like MAN Energy Solutions, is important in the design and delivery of new business models that should address the needs of complex, energy-intensive and hard-to-abate sectors".
Tap into marine engineering expertise
Whether you want to ensure your vessels are running as smoothly and efficiently as possible from a technical management perspective - or you're dealing with a main or auxiliary engine failure - Brookes Bell's marine engineering team can help.
With offices across the globe, including the UK, Asia and the U.S., we're perfectly placed to respond to your marine engineering needs - no matter where they may be.
For more maritime industry insights and information, read the Brookes Bell News and Knowledge Hub…
Containerships Currently Moving at All-Time Low Speeds | Shipping Industry Should Expect a 'Multi-Fuel Future' According to New Survey | Innovative Graphene-Based Propeller Coatings to Be Used by Stolt Tankers
Author

Adam Whittle

Date

20/07/2023