400% Increase in Containers Lost at Sea During 2020 - 2021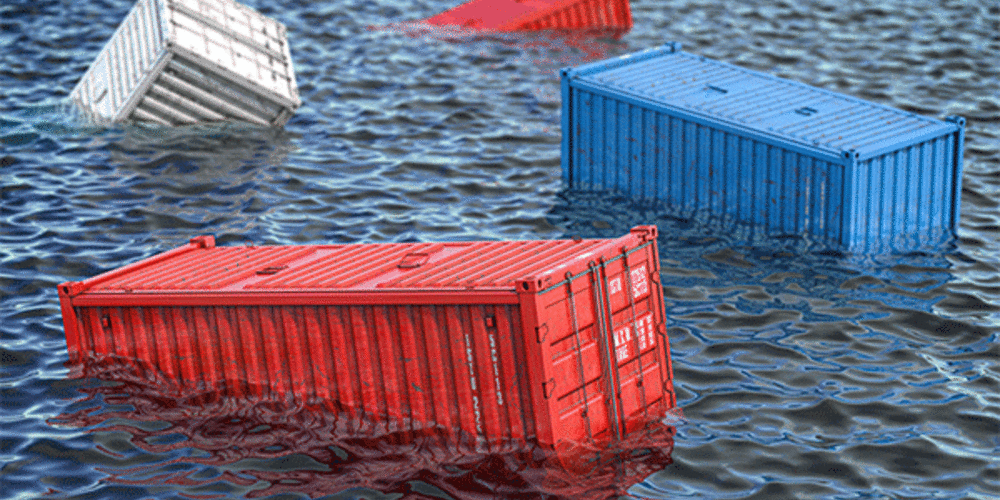 New figures from the World Shipping Council have revealed that 3,133 containers were lost overboard during the period 2020 to 2021, compared to 779 containers during the previous period, representing a 400% increase.
Whilst, on face value, the figures appear alarming, the World Shipping Council points out that the winter of 2020-21 saw an unusually high number of weather-related incidents.
These incidents were also combined with significant losses from individual vessels. The biggest of these losses was the ONE APUS, which lost more than 1,800 containers overboard during severe weather. The Maersk Essen also experienced severe weather in 2021 that resulted in the loss of over 750 containers.
The World Shipping Council indicates that these large individual losses combined with the severe winter weather have helped to account for this period's unusually large loss of containers.
Nonetheless, the World Shipping Council has used the impetus generated by this large volume of container losses to take action to improve maritime safety.
Maritime companies across the supply chain have initiated the MARIN Top Tier project which is aiming to enhance container safety via scientific analyses, studies, real-world measurements and data collection.
To date, the MARIN Top Tier project has identified parametric rolling in following seas as being a particular hazard for container loss. Whilst it's a phenomenon which isn't particularly well understood, it is hoped that the project, via Notices to Mariners will be able to issue guidance on preventing parametric rolling in the future.
Commenting on the new figures on container losses, John Butler, President and CEO of the World Shipping Council, said:
"Container vessels are designed to transport containers safely and carriers operate with tight safety procedures, but when we see numbers going the wrong way, we need to make every effort to find out why and further increase safety.
The liner shipping industry's goal remains to keep the loss of containers as close to zero as possible.
We will continue to explore and implement measures to make that happen and welcome continued cooperation from governments and other stakeholders to accomplish this goal".
The World Shipping Council's complete Containers Lost at Sea - 2022 Update report can be viewed here.
In need of container casualty support?
Whilst vessel owners and operators do all they can to avoid the loss of containers, it is sometimes unavoidable.
If you find yourself in a situation where you are dealing with container casualties, then Brookes Bell can help.
Our team of experienced Master Mariners, marine engineers, cargo scientists, fire investigators and naval architects work as a single team at the early stages of an incident to gather all relevant information and provide advice on hazardous cargoes, recommend ports of refuge and subsequent container monitoring during off-loading.
So, whether you're an owner, charterer, insurer, manager or legal professional dealing with container loss, Brookes Bell should be your first port of call.
For more maritime and energy industry news and developments, explore the Brookes Bell News and Knowledge Hub…
Safer Shipping for Container Vessels | Marine Claims: Container Casualties and Collisions | Hapag-Lloyd to Fit Container Fleet With Real-Time Tracking Devices
Author

Anthony York

Date

13/07/2022