Boston Dynamics Robot to Be Deployed at Californian Transload Facility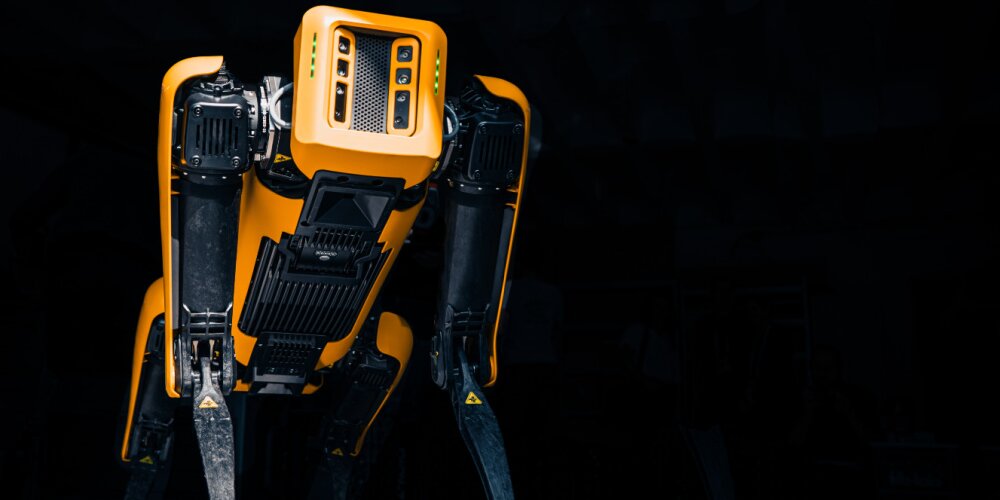 A series of Boston Dynamics robots could soon be serving customers at a transload facility operated by CEVA Logistics in California.
The recently opened 12,540m² transload facility - which sits only a few miles from the ports of Long Beach and Los Angeles - is the only facility of its kind to offer a cross-belt sortation device, enabling 10,000 parcels to be sorted every hour.
The site, which caters to the automotive, consumer retail and technology industries, will use Boston Dynamics' Stretch robots to unload hundreds of containers per hour. CEVA Logistics claims the robots will be able to operate continuously, improving efficiency and reducing injuries associated with manual labour.
CEVA Logistics also intends to deploy Boston Dynamics' dog-like Spot robots for security, patrolling the site.
Aside from the use of robotics, CEVA Logistics also hopes that its new transload facility will have excellent environmental credentials - making use of rooftop solar panels and EV trucks powered by renewable energy sources.
Commenting on these developments, Joshua Bowen, global head of ocean freight at CEVA Logistics, said:
"We are proud to offer a new state-of-the-art transload facility near two of the busiest ports in the United States. CEVA's ocean freight capabilities combine with our ground freight expertise to provide a fully optimised transload solution that offers our global customers more supply chain efficiency, thus improving their opportunity to capitalise on the North American market".
Kevin Blankespoor, senior vice president and general manager of warehouse robotics at Boston Dynamics, said:
"We're excited to deploy our robots at CEVA's new facility. Stretch is designed to safely and rapidly unload containers, which can be a difficult task to perform manually based on the height and weight of boxes, as well as the often-high temperatures found inside containers. Stretch can reach boxes up to 50 pounds in weight, its vision system enables it to adapt to different stacking configurations, and it does not require any pre-programming. The robots are ready to go to work as soon as they arrive".
CEVA is hoping to process a total of 26,000 floor-loaded containers during the facility's first year of operation. Beyond that, the company hopes to double the facility's capacity within three years.
Brookes Bell: serving shipping from coast to coast
If you have a maritime-related consultancy requirement - regardless of where you're based in the lower 48 - Brookes Bell can help.
Our experienced team is able to advise on a range of maritime-industry matters including regulatory issues, marine engineering, marine surveying, scientific cargo issues and more.
For more maritime industry insights, news and information, read the Brookes Bell News and Knowledge Hub…
Brazil Becomes World's Top Corn Exporter Ahead of U.S. | HD Hyundai Develops Bulker Designed to Operate Without an Engineer | ONE Launches New Reefer Service Connecting Latin America and Florida
Author

Andrew Yarwood

Date

08/11/2023