HD Hyundai Develops Bulker Designed to Operate Without an Engineer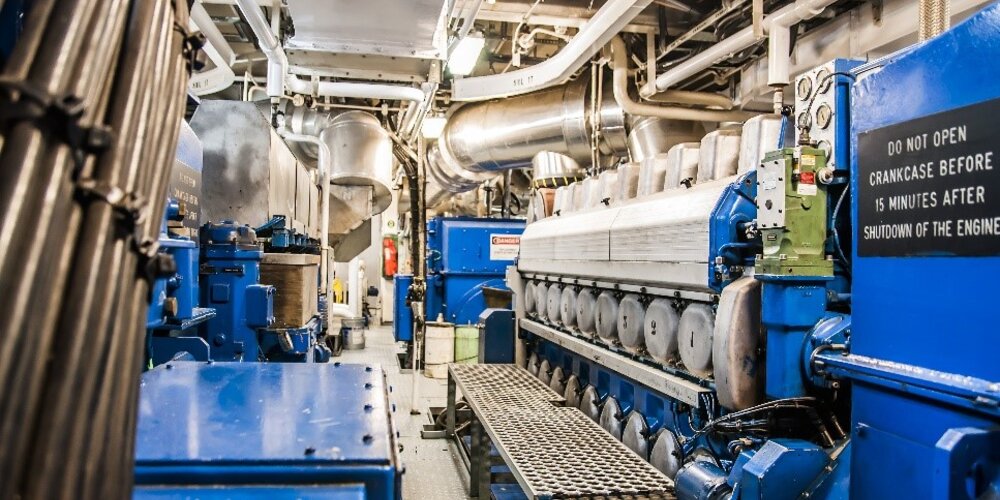 Artificial intelligence is flooding the headlines of late, inspiring stories about the automation of numerous jobs and disciplines. Now, AI has come to the maritime industry with HD Hyundai developing a bulker which can sail for extended voyages "without the help of a navigator, engineer or deckhand".
The vessel is a new 180,000 dwt LNG-powered bulker owned by H-Line Shipping. The ship's autonomous functions come thanks to HD Hyundai's Integrated Condition Diagnosis Solution (HiCBM) and Integrated Safety Control Solution (HiCAMS).
The HiCBM solution monitors and manages large, core equipment such as main engines, auxiliary engines, compressors, pumps and other related machinery. It is able to detect failures in advance thanks to AI.
The HiCAMS system uses an onboard CCTV video feed in conjunction with AI to watch for safety-related events or incidents in real time.
Whilst these systems are able to operate autonomously, longer over-the-horizon voyages still require the presence of a human crew.
Commenting on the new vessel, a statement from HD Hyundai, said:
"With the commercialisation of this engine automation solution, we are one step closer to the era of the world's first 'unmanned ship' in the field of large merchant ships".
Kwon Byeong-hun, HD Hyundai's Marine Engineering Director added, "The advent of the era of autonomous ships based on artificial intelligence and digital technology is inevitable".
Engine and safety monitoring are not the only areas of ship operation that are being automated.
A number of companies - including the likes of Samsung Heavy Industries - have been trialling autonomous navigation systems. In the longer term, it is expected that such AI-powered navigation systems will allow bridge teams to be removed from vessels completely and instead be located in on-shore remote monitoring centres.
Brookes Bell: Master Mariner services
AI may be making tentative steps into the maritime industry, but it's no substitute for experienced, time-served Master Mariners.
Our Master Mariners can assist vessel owners and operators with a wide range of services including (but not limited to); advising on speed and consumption disputes, piracy issues, advice on collisions and groundings, stowage and securing assessments and more.
For more maritime industry insights, news and information, read the Brookes Bell News and Knowledge Hub…
HD-HHI Orders Waste Heat Recovery Systems for Maersk New Builds | Zero-Emission Tugs to Be Developed and Built by UK Consortium | Adoption of DCSA Standards to Accelerate Thanks to New Collaboration
Author

Anthony York

Date

30/08/2023