Cambodia Commences Construction of New $1.5 Billion Seaport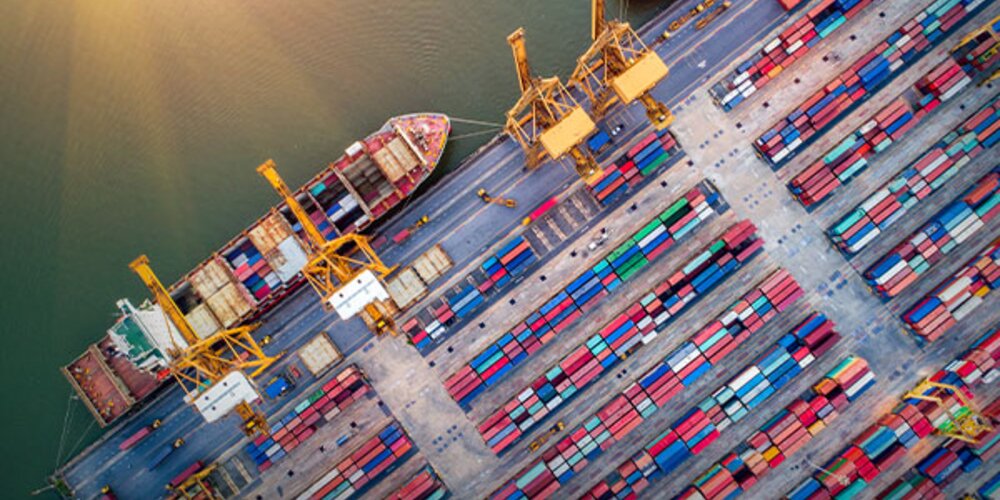 Construction has begun on a new seaport in the Kampot province of Cambodia, following a $1.5 billion investment from the private sector. The multipurpose port will complement the existing port of Sihanoukville, another major port in the vicinity.
The first phase of the project is expected to be complete by 2025, at which point the port will have a capacity of 300,000 TEU. On final completion of the project in 2030, the port should have a capacity of 600,000 TEU.
The port is expected to have a 15 metre water draft and be able to serve vessels of up to 100,000 tonnes in size.
Connectivity is one the key selling points of the new project, with the port set to have water, land and rail connectivity with the country's capital city of Phnom Penh and other provinces via national road networks and the Phnom Penh-Sihanoukville Expressway.
The construction of the seaport is part of a wider master plan to develop Sihanoukville into a multi-purpose special economic zone in line with the policy of industrial development of Cambodia through to 2025.
Commenting on the commencement of the project at a groundbreaking ceremony on 5th May, Cambodia's Deputy Prime Minister, Chea Sophara said:
"This port will be equipped with modern facilities that can facilitate the flow of goods in our region and Cambodia".
The new port will complement Cambodia's other major ports at Phnom Penh and Sihanoukville and the other 25 smaller seaports and 78 seaports that are scattered across the country.
The push for the further development of Cambodia's ports and wider infrastructure follows the signing of free trade agreements with China and South Korea, which are expected to lead to a significant boost in both internal and external trade.
Draw upon our direct command experience
Are your vessels and bridge management teams ready to navigate the challenges of operating in new seaports?
As new port projects commence across the globe, it's vital that your vessels and management teams have the knowledge, guidance and experience necessary to safely navigate busy ports.
Brookes Bell's Master Mariners can help.
Not only do they have direct command experience handling a diverse range of ships including container ships, Ro-Ro/Ro-Pax ferries, VLCC tankers, bulk carriers, and more, but they also have in-depth knowledge of the potential failings in bridge team management.
For more maritime and energy industry news and developments, explore the Brookes Bell News and Knowledge Hub…
Safer Shipping for Container Vessels | Hapag-Lloyd to Fit Container Fleet With Real-Time Tracking Devices | LNG and Container Ships Dominate Newbuild Orders
Author

Adrian Scales

Date

16/05/2022